High energy costs can put a strain on our budgets and impact the environment. Finding ways to cope with these rising costs becomes essential.
In this article, we will explore practical steps that can be taken to navigate high energy expenses effectively. From optimizing heating and cooling to utilizing natural light, we will discover strategies that not only reduce energy consumption but also help save money. By implementing these actions, individuals and households can mitigate the impact of high energy costs while contributing to a greener and more sustainable future.
Conduct an Energy Audit
High energy costs can be hard for individuals and businesses alike. One thing you can do amid high energy costs is to conduct an energy audit. This can be done on your own or with the help of a professional.
An energy audit evaluates the energy efficiency of a given space or process. Through an audit, you can identify potential savings opportunities and make recommendations to reduce energy use. An audit might assess your space's insulation, windows, lighting, and other features to identify places in which you can reduce energy use.
After conducting an audit, you may need to make investments to make the space more efficient. However, doing so could help reduce energy bills in the future. The long-term savings are often well worth the initial investment.
Upgrade to Energy-Efficient Appliances
In recent years, energy costs have gone up drastically. One way to help reduce energy bills is to upgrade to energy-efficient appliances. These appliances are typically energy star labeled and use significantly less energy than typical appliances.
By investing in appliances like dishwashers, refrigerators, ovens, and washing machines that are energy efficient, you can save a great deal of energy and money over the long term. Today, there are many options available for those looking to upgrade to energy-efficient appliances. You can purchase the products from local stores or even online and find the best deals for you.
Reading Suggestion: Melan Txa Body Lotion
When it comes to energy-efficient appliances, the cost is easily recouped in energy cost savings, making them a great investment for any home.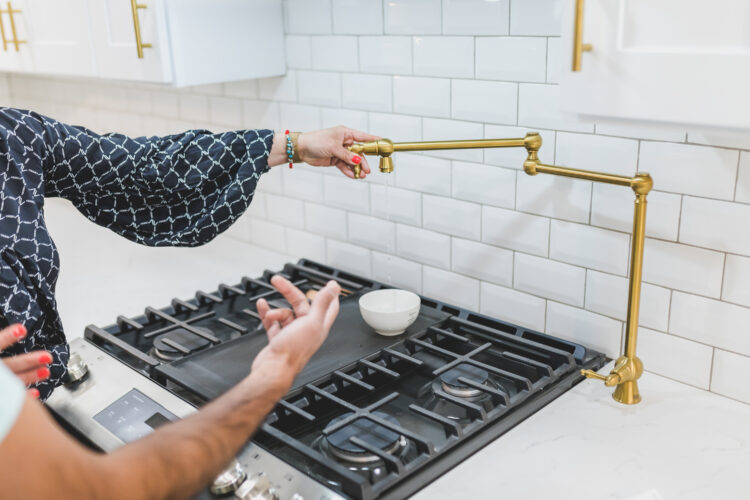 Optimize Heating and Cooling
With energy costs on the rise, it is important to take steps to reduce energy consumption in order to help minimize costs. Optimizing heating and cooling is one of the best ways to do so.
Setting thermostats to lower temperatures in the winter months and raising them in the summer months can help reduce heating and cooling costs significantly. Furthermore, cleaning or changing air filters on a regular basis can improve efficiency and save money in the long run. Installing additional insulation in the following areas can also help:
Attics
Walls
Basements
Crawl spaces
Lastly, using ceiling and portable fans can substitute for using central air conditioning, allowing for cost savings. Taking these steps can go a long way toward helping homeowners create a more energy-efficient environment and reduce overall energy costs.
Utilize Natural Light
Utilizing natural light is a great way to save on energy costs during times of high energy prices. Natural light can be harnessed by simply keeping shades and blinds open during the day and closing them when not needed. Strategically placing mirrors in a room can also help amplify natural light and make a space brighter.
Natural light not only helps to reduce energy costs, but it also has positive impacts on mental health and well-being. Taking the time to reposition furniture and make improvements to window treatments can help brighten a room and make it feel more inviting.
Additionally, energy-efficient bulbs can be used in combination with natural light to help minimize energy costs while still allowing a room to be brightly lit. With a few simple adjustments, high energy costs can be easily managed.
Reading Suggestion: Carbon Fiber Welding Hood
Unplug Electronics When Not in Use
One of the things most people can do to reduce the rising cost of high energy costs is to unplug electronics when not in use. This includes common electronics like:
Televisions
Stereos
Computers
Lamps
Chargers
Unplugging electronics when not in use will help to save money on energy costs since many of these devices draw power even when not in use. Other helpful ideas that are easy to implement include turning off the lights when leaving any room, running the dishwasher or washing machine on energy-efficient settings, and unplugging any appliance you won't be using for long periods of time.
It might seem like a small step, but unplugging electronics when not in use goes a long way toward saving energy and money.
Implement Efficient Laundry Practices
The energy costs, such as electricity and water, of running a laundry are significant. To combat these costs, implementing efficient laundry practices is wise.
First and foremost, wash clothes in cold water instead of warm water. This can help save up to $30 a year for a family. Additionally, removing lint from the lint trap and/or dryer vent after each drying cycle can reduce energy costs and help clothes dry faster and last longer.
Another avenue for reducing energy costs is using a drying rack and airing out clothes instead of using a dryer. Wait until you have a full load before doing a wash, and only run the dishwasher when it is full.
Finally, washing and drying clothes on cloudy or cooler days can also help lower energy costs. Overall, implementing efficient laundry practices is an excellent way to reduce energy costs, help the environment, and save money.
Install Solar Panels
Amid high energy costs, solar installation is one of the best ways to reduce your monthly utility bill. Solar panels allow you to generate your own clean energy and reduce the amount of electricity you are taking from the grid. Most of the supplies needed for installation are affordable and easy to find, with some areas offering tax incentives for installing solar panels.
Professional installation is also recommended for DIYers who lack electrical and mechanical experience. In addition to providing clean energy, solar panels also help improve the environment by reducing reliance on dirty energy sources. Installing solar panels also increases your home's value and can be used as a selling point if you are looking to sell in the near future.
By investing in the best solar company, homeowners can more efficiently manage and lower their energy costs, increasing the overall value of their homes in the long run.
Conserve Water
Another key way to conserve energy is to conserve water. High energy costs can put a strain on household utility bills, but there are things we can do to help lower those costs.
Faucet aerators are a great way to reduce water usage and help save energy. This can help reduce hot water heater costs, which can be one of the biggest energy mistakes you can make.
Installing low-flow showerheads can help reduce energy costs and water use by up to 35%.
Additionally, water temperature should be kept at a moderate temperature. You can also collect rainwater by installing rain barrels that can be used for watering plants or washing your car; this will help cut energy costs and reduce water consumption throughout the seasons.
Not only do these energy-saving methods save money, but they also help conserve water, one of Earth's most precious resources.
Reading Suggestion: Oh So Jack Fashion Male Grooming Lifestyle
Plant Trees and Use Landscaping
When it comes to high energy costs, one of the best steps to take is to plant trees and use Landscaping. Trees are excellent for reducing home cooling costs through shading and buffering harsh winds. Trees also help manage stormwater runoff, acting as a natural filter.
Additionally, green spaces created through Landscaping can help reduce local temperatures, providing habitat for pollinators and preventing soil erosion. Along with helping mitigate energy costs, these green spaces also improve air quality, reduce carbon dioxide levels, sequester and store carbon in their Canopy and roots, and reduce noise pollution.
With thoughtful planting and planning, homeowners can reduce their energy costs while also helping restore the planet.
Educate and Involve Family Members
As energy costs rise, it's important to educate and involve family members in efforts to reduce energy waste. Assign each family member an area to focus on and discuss ways to reduce energy usage and costs.
Have younger members investigate switching to energy-efficient products, such as appliances, lighting, and air conditioning systems, and understand the various rebates available from local energy providers.
Encourage members to put extra effort into conserving energy, especially when it comes to simple tasks like using natural light during the day, unplugging unnecessary electronics, and setting up a programmable thermostat.
Provide monthly reminders to turn off lights and close windows when not in use. Making comfort and cost savings a family hobby will help ensure that energy abatement efforts remain strong.
Things You Can Do Amid High Energy Costs
The current energy crisis is a serious issue, and it can have devastating economic and environmental effects. With that being said, there are several things you can do to reduce your energy costs and usage.
With the right know-how, personal responsibility, and a few simple decisions, you can help save energy and money. Start now and take advantage of these cost-saving options today!
We have plenty of informative articles available to you throughout our site. Check them out!