Water Heaters – Opinions 2023
For those who want to acquire a water heater, they must remember that it is a product with a high level of demand, which has great massification in the market under the manufacturing seal of multiple brands. So if you are looking for a piece of equipment of this type, it would be good for you to review the following section in which we present some purchase recommendations.
1. AEG 222399 DDLE ÖKO TD 27 Electric water heater
It is an electric water heater with a vertical design white. Its casing has a format with a width, height, and depth corresponding to 48.5 x 22.6 x 9.3 centimeters and a weight of 3.8 kilograms, being a piece of fairly compact and comfortable equipment when installing it.
On the front, there is a small LCD screen with large digits and backlighting, as well as a small switch with a built-in thermostat that is easy to handle. Both accessories have been designed so that you can monitor the temperature acquired between 30 and 60 °C with just a glance.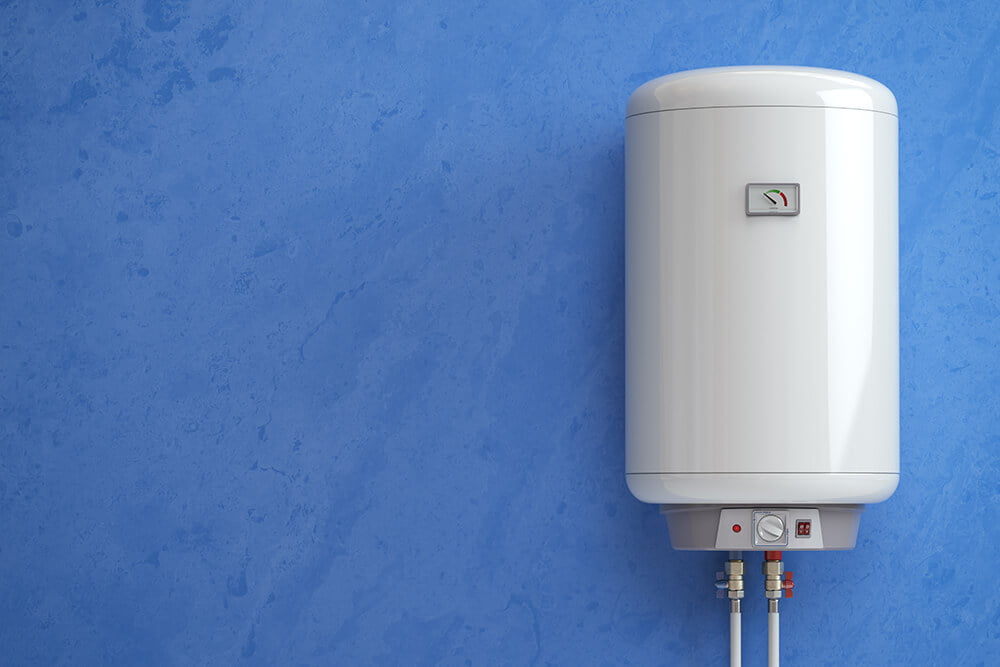 We cannot fail to mention that the working power of this electric water heater was set at 27000 watts, with AC input for 380 volts and a low noise level of 15 decibels. Likewise, it highlights its energy efficiency of classification A with a consumption of 39%, which is equivalent to approximately 481 kilowatts annually.
If you are looking for equipment with a compact body and efficient operation when heating water, then this model is an alternative that you should not fail to evaluate.
Power: This model stands out among its competitors for having a high-end power of 27,000 watts.
Dimensions: The case has a compact format of 48.5 x 22.6 x 9.3 centimeters.
Noise: The noise of the equipment will go unnoticed since it only reaches 15 decibels.
Screen: The equipment integrates a small LCD screen with a backlight, so you can monitor the temperature.
Instruction manual: The instruction manual does not have a translation into Spanish, causing limitations for some people.
2. Stiebel Eltron DHB21ST Continuous Water Heater
DHB21ST is an electric water heater developed and marketed by Stiebel Eltron. It is a product with great positioning in the market since it has quality attributes in its preparation and operation.
The design of the white casing is elegant and minimalist, also offering dimensions of 47 x 22.5 x 11 centimeters with respect to its width, length, and depth. In addition, it has a fairly light weight of only 3.6 kilograms. The operation method is quick and easy, so you only need to plug in the power cable and turn the front switch.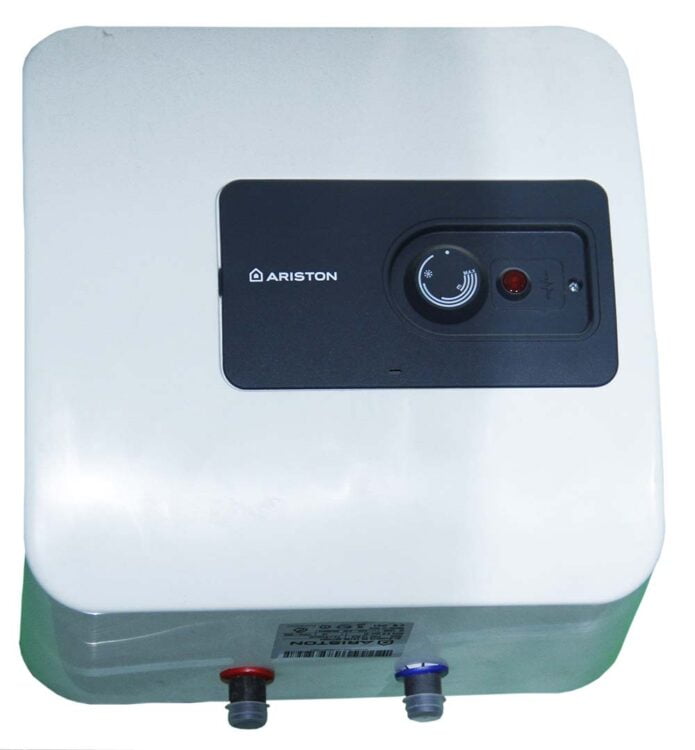 Regarding the power of this electric water heater, we have that the manufacturer had a workforce of 21,000 watts, adjustable to three different temperatures, reaching a maximum of 55 ° C. The current input is equivalent to 400 volts, with a frequency that can range from 50 to 60 Hz.
This model has a vertical design in white with a fairly lightweight, which will facilitate its handling and assembly. In addition, its operation is intuitive.
Dimensions: With a format of 47 x 22.5 x 11 centimeters you will find this model of heaters, promoted as one of compact size.
Power: The working force offered by the water heater is a hefty 21000 watts.
Temperature: The temperature can be adjusted to three levels, with 55 °C being the maximum acquired.
Weight: The structure has a weight of 3.6 kilograms, which is a fairly light specification to handle.
Screen: The absence of a screen next to the control panel has been commented on as a small disadvantage.
3. Ariston BLU CONTROL X atmospheric gas heater 
It is a gas water heater that allows you to obtain domestic hot water (DHW) in different spaces of your home. In this sense, it is available in presentations of 11 and 14 liters and you can get it in butane and natural gas versions, which allows you to choose according to the type of fuel you use.
On the other hand, it offers an electronic adjustment panel that allows setting a thermostatic value, in order to avoid fluctuations regardless of the variation in the water flow. In this way, it is possible to obtain DHW at any time and at the temperature you want.
Also, it is a device that works with little water pressure, so it is possible to activate it with only 0.1 bar. In addition, it is Low NOx, so it emits low concentrations of polluting gases. For greater safety, the installation can be carried out outside in order to release the gases more safely.
A heater may be the best option if you want hot water every time you turn on the tap. Therefore, it is recommended that you carefully analyze the pros and cons of this equipment.
Capacity: It offers 11 liters of capacity and is available in a 14-liter presentation.
Technology: It has Low NOx technology, capable of reducing polluting gas emissions.
Size: It only measures 31 x 22.5 x 58 cm, making it a compact device that is easy to install.
Exit: You may have to make an additional expense since it does not include a tube to expel the gases.
4. Intex 28685 Solar Water Heater Mat
This is a solar water heater that has a carpet-shaped design, which has the function of absorbing the sun's rays to provide heat. That is, you will not need to connect it to any power source for it to fulfill its function. In addition, it is made of good-quality PVC, which helps maintain and increase the temperature it is capable of generating. Additionally, it has dimensions of 120 x 120 centimeters, so you can install it in any pool very comfortably without interfering with the passage.
On the other hand, this Intex product can heat water to a temperature of 3 to 5 degrees Celsius in pools that hold up to 30,280 liters. However, the ambient temperature must be considered so that the equipment can heat the water without any problem.
If you are interested in acquiring a water heater that has good references of quality and practicality, perhaps this option may be the one for you.
Design: It is of a comfortable size and design so that you can connect or store it in any space.
Temperature: It is capable of heating the water of swimming pools that have a capacity of 30,280 liters very easily.
Price: It has an accessible price, being possible to acquire it by making a small investment.
Parts: The connectors are made of plastic, so you should buy metal ones for greater durability.
Piping: You will need to use a sand scrubber to prevent blockages in the piping system.
5. Low Consumption Butane/Propane Gas Heater With A Capacity Of 15 Liters
If you are looking for what could be the best water heater, this option presented by Junkers may interest you.
This water heater comes in a minimalist design that will help you save space wherever you install it. In addition, it is easy to use, since it has an intuitive touch digital screen so that you do not have configuration problems and allows you to use the same connection that you have at home. Likewise, its system turns on automatically when you open the tap, being practical for you to save water.
On the other hand, this Junkers water heater is specially made to work with butane or methane gas and emits very few toxic gases, so it will not affect your surroundings or the environment.
Additionally, it has a capacity to heat up to 15 liters of water per minute and you can also select the temperature you prefer using the thermostat.
If you are looking for what could be the best water heater of the moment, we advise you to take into account the Junkers Hydronext 5600 S.
Kit: Includes a smoke evacuation kit so you don't have to worry about the combustion of gases.
Safe: Its low levels of NOx position it as a safe product.
Installation: It is easy to install, so you will not need professional help.
Price: Because its price is high, you will have to invest a little more.
Noises: When turned on, the fan is capable of generating noises that can be annoying
Frequently Asked Questions
Q1: How To Install A Solar Water Heater?
Select an outdoor area that is daily exposed to the sun's rays, in which you will later fix the previously acquired reservoir. The assembly can be done in some areas of ​​the garden or on the roof if you wish.
Remember that in the second case, you must implement a base that provides stability to the tank, is necessary to secure it with the help of some fastening pieces that you can screw, to prevent the equipment from overturning due to weight or wind.
Reading Suggestions: Best Gas Stove With Oven Of 2022
Finally, connect the cold water supply hose from inside your home to the heater and open the water outlet to fill its tank. Once these steps have been completed, all that remains is waiting for the liquid to heat up.
Q2: Why Won't My Water Heater Turn On?
The reasons why a water heater does not turn on at a certain time can be diverse, one of them being a fault in the connection of the electrical wiring, which in turn prevents the correct flow of current to the motor.
Likewise, it is possible that the internal part of the switch, arranged in the control panel for its start-up, is not generating adequate contact. But if the equipment is gas, the problem could be related to the gas valve, which is surely closed and therefore does not allow the passage of fuel.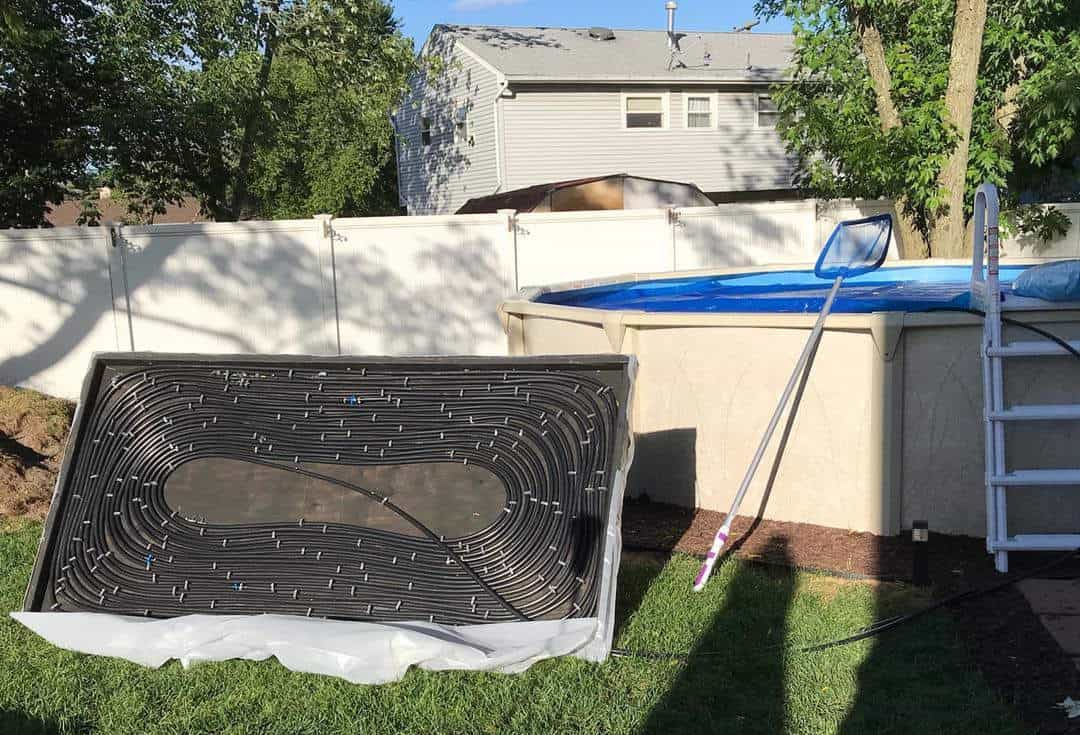 Q3: Which Water Heater Consumes Less Energy?
Definitely, the water heaters that work by means of gas consume less energy, as opposed to the electric ones that must be kept plugged into an alternating current source. On the other hand, solar equipment would be the most economical, since its only power source is the sun's rays.
Q4: How To Clean A Water Heater?
Cleaning your water heater is a quick and easy process. Regardless of which model you have purchased, you will have to rub the outside of the case with a damp, soft-touch cloth to remove all accumulated dust and dirt. Of course, make sure to remove excess water that can gradually deteriorate the good condition of the material.
With regard to the models that incorporate a reservoir, it is indicated to empty it periodically, rub the area with a sponge, neutral detergent, or some specialized product, being necessary to rinse thoroughly. Thus, you will prevent the proliferation of mold and bacteria.
Q5: Where To Install A Water Heater?
The most suitable place or the one preferred by people to install a water heater is in the bathroom. However, there are those who prefer to place it in the kitchen, which is also valid and will not cause you inconvenience. In addition, there are models that offer the option of working through solar energy, being suitable for use outdoors such as in the garden or on the roof of our home.
Q6: How To Make A Solar Water Heater?
To make a solar water heater, the first thing you should know is that the purpose of this type of equipment is to create a kind of greenhouse effect in the water reservoir, thus managing to concentrate a high level of heat capable of eliminating the cold from the liquid.
To achieve this, you must select a collection tank whose storage level is suitable for the consumption of the number of people in the household, also making sure that said structure does not have leaks and that it incorporates two connection points, one of them being for filling and the other for the exit of the vital liquid.
In these accesses, fit a pair of polyethylene hoses, which is a BPA-free polymer, resistant, and with a flexible body. In this way, the liquid will heat up quickly.