Buying a new washing machine is an expensive affair for many people. It is also something that you will use often and for many years to come. It is therefore important that you are well-informed and with the necessary tips can look for the washing machine that best suits your needs.
A household job such as washing remains a job and a wrongly chosen machine will only make that job more difficult. A washing machine that meets your needs and washes well can make the job easier, so you don't have to worry about it and have more time to do other fun things.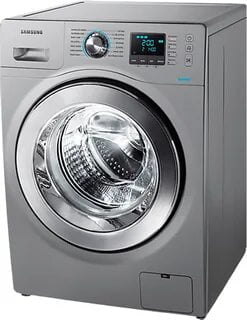 Different Brands
More Expensive Brands
To start with, you will have to make a choice between different brands. There are some very popular brands that you will have heard of (for example, everyone knows about Samsung washing machines), but there will also be many that you aren't aware of. It used to be said that machines from German manufacturers had a longer lifespan.
Whilst this is based largely on opinion, manufacturers still do everything they possibly can to ensure this opinion is still valid even today. However, various consumer organizations see the number of defects increasing significantly, and you hear a lot about planned obsolescence too.
Reading suggestions; The 6 Best Hair Conditioners Of 2022
The latter means that manufacturers consciously build in certain parts of moderate quality so that they can earn money after a few years, usually just outside the warranty period, on repair costs, parts, or even a complete replacement of the washing machine.
As a result, it is assumed that washing machines no longer last as long as they used to. In addition, you can ask yourself whether it is financially worthwhile to buy a device from well-known German manufacturers. These are often more expensive.
Testing
An important guideline that you can cross the line with is the tests or top 10 lists by consumer organizations. These are not only about washing and energy performance but also about brand satisfaction/customer rating. This involves asking consumers about experiences with, among other things, defects. Well-known German manufacturers such as Siemens, Bosch, and Miele are at the top of both test score lists and brand satisfaction/customer evaluation.
Defects
Of course, brand satisfaction and customer rating only provide a statistical picture. There is, therefore, no guarantee that you will be spared any defects. Know that repair costs and especially parts of the top brands are generally more expensive than other brands.
If you do have a defect, check whether your energy supplier does not provide assistance for white goods. This is often offered for free as a customer benefit. Usually, it only concerns a form of extended warranty for devices up to 5 years. It can save you hundreds of euros.
Better Technology
Technology is also advancing faster and faster. Washing machines are becoming more and more energy- and water-efficient. In that respect, it is perhaps even better to take a cheaper device and replace it with a new and more economical one in the event of a defect.
However, the costs of purchasing a new device in a shorter period of time often do not outweigh the savings on energy and water that you could do. This view cannot be defended from an ecological point of view either.
Economy
Another, perhaps minor point to think about is that if you choose European brands, not just the German ones, you support the European economy instead of, for example, the American or Asian one.
Properties
Inductiemotor
It is best to buy a device with an induction motor. These are noticeably quieter and last much longer. Most devices are equipped with this.
Reversible Door
Do you need your door to be reversible? Doors that can only open on one side can be difficult when loading and unloading the laundry or transferring to the dryer.
Top Loader Or Bottom Loader
A top loader is useful if you have limited space to place the machine. A front loader usually has a larger load capacity and is more convenient for loading and unloading. Also in terms of washing performance, a front loader is preferable to a top loader.
Loading Capacity
Also, pay attention to the load capacity of the machine. For a couple, a load capacity of 5 to 7 kg is ideal. For a family with 1 or 2 children, it is better to opt for a capacity of 7 to 8 kg. A load capacity of 9 kg is ideal for larger families or families who wash often. The larger drums are also useful for washing large items such as curtains, seat covers, or duvets.
Load Sensor
A washing machine with a load sensor will save you energy and water. The machine is able to determine how much laundry is in the drum and adjusts the wash cycle accordingly.
Maximum Spin Speed
The maximum speed of the washing machine indicates the maximum spin speed. The higher this speed, the drier your laundry comes out of the machine. If you dry your laundry in a dryer, it is better to choose the highest possible speed. That way you use much less energy, which in turn saves on your wallet.
Nowadays, appliances also receive scores for dry spinning. This can be found on the energy label. Choose a device with at least a B-score. These are the aircraft with 1,400 rpm. If you opt for a device with an even higher speed, you will be able to save more.
Was-Dryer Combination
There are also washer-dryer combinations. These are machines that can both wash and dry the laundry. However, several consumer organizations warn that the washing and drying performance of this is less good. In addition, they are often very expensive. If you have the space to place two appliances, next to or above each other, it is best to buy a separate washing machine and dryer.
Energy Score
Don't forget to look at the energy score of the washing machine. You can find out which washing machine is the most economical based on this score on the energy label. Energy consumption, water consumption, noise value, drying result, and loading capacity can be found on this.
Washing Machine Extra
Double Leak Protection
It is better to buy a device with double leak protection, both in the device itself and in the water supply. This can save you a lot of damage and costs in the event of a defect.
Start Delay
Start delay is indispensable for many people. It allows the machine to run at a preset time so that the wet laundry does not stay in the machine for too long and gets nasty odors. This option is also indispensable for people with a cheaper night and weekend rate.
Self-Cleaning Detergent Reservoir
A self-cleaning detergent reservoir or detergent dispenser is useful to prevent mold and grease lice that make your machine smell. It will save you cleaning work and all the detergent ends up neatly in the drum. That also saves you detergent. That way no detergent from a previous wash cycle can end up in the current wash cycle. Not unimportant if you are running a wool wash or delicate wash.
Extra Rinse
The Extra Rinse/Extra Water option is useful for people with sensitive skin or allergies to washing products. It improves rinsing. Washing machines are becoming more and more economical in terms of water consumption these days. This is often at the expense of the flushing results. You know, you will use more water and you will feel that in the wallet.
Automatic Detergent And Fabric Softener Dosing
Many appliances are equipped with automatic detergent and softener dosing. This will save you on detergent and fabric softener and ensure a better dosage via foam sensors and dirt sensors in the drum. Mind you, these are additional parts of the machine that can break.
Environmentally conscious people who use vinegar instead of fabric softener should also avoid this. Vinegar is not suitable for automatic laundry dosing pump components and can lead to early failure.
Steam Function
A steam function is also an option on some appliances. This will ensure that the laundry comes out less wrinkled, although consumer organizations don't see much of a difference. Please note, these are additional parts of the machine that can break. It also uses more energy.