A woman's first Mother's Day marks a critical turning point as she accepts the rewards and difficulties of parenting. Make this day more special for your wife as a husband and express your gratitude for her newfound motherhood. You may make her first Mother's Day extremely special by organizing thoughtful presents and creating meaningful activities. The following seven suggestions can help you recognize and celebrate your wife on this important day.
Breakfast in Bed
Treat your lady to a sumptuous breakfast in bed to start the day. By getting up early, prepare her favorite breakfast, such as pancakes, eggs benedict, or a fruit plate. Arrange flowers, a handwritten letter of love and gratitude, and a small gift on the breakfast plate to make it more memorable.
This action demonstrates your care and enables your lady to unwind and take it easy while feeling pampered and appreciated.
Reading Suggestions: Gekyume Onfroy
Symbolic Gifts
Choosing a sentimental present for your wife on her first Mother's Day is a lovely way to remember this momentous milestone. Think of unique gifts that acknowledge her new status as a mother, such as breast milk jewelry featuring the baby's birthstone or a personalized photo book with images of the mother and child.
A spa gift certificate for well-deserved relaxation, a genuine note of love and thanks, or a meaningful item representing the link between mother and child are all thoughtful gifts. Pick a present that matches her hobbies and demonstrates your love and devotion.
Surprise Date Night
On the night of your wife's first Mother's Day, arrange a surprise date night for the two of you to spend some quality time apart from her everyday obligations. Plan for a babysitter or ask a trustworthy family member to watch your child. Make arrangements at her preferred restaurant or prepare a romantic supper at home. Candles, relaxing music, and her favorite flowers create a pleasant environment.
After supper, you can watch a movie, go for a nice walk, or speak and reconnect for some time. This date night gives your wife a deserved respite while you both focus on one another and appreciate the love that led you into motherhood.
Create a Family Photo Shoot
Plan a family picture shoot to capture the special moments of your spouse's first Mother's Day. Take lovely pictures of your wife and baby with a professional photographer or a high-quality camera. Pick a place that has special significance for you and your family, like a beloved park.
Make your wife feel beautiful and confident by encouraging her to dress up. These pictures will act as timeless keepsakes by capturing the memories of her very first Mother's Day and the beginning stages of parenthood.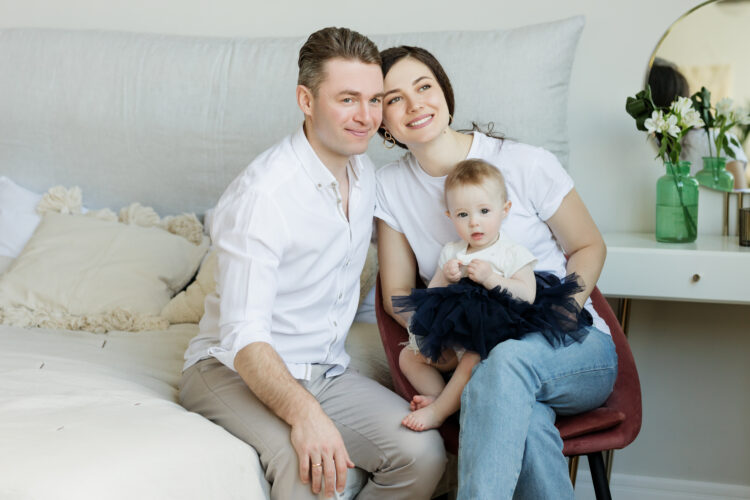 Reading Suggestion:  Is Billy Hargrove Racist
Plan a Day of Relaxation
Your wife has to set aside time for rest and self-care because motherhood may be taxing. Arrange a spa day or a massage at a respected wellness facility for pampering and relaxation. Alternately, create a spa-like atmosphere at home by creating a relaxing soundtrack, running a luxury bubble bath, and offering an opportunity to take care of the housework while she enjoys some well-earned rest.
This peaceful day allows her to rest and recharge while reminding her of the value of self-care in her mothering path.
Express Your Love and Gratitude
Show your wife your appreciation and affection for her mothering duties throughout the day. Spend a few seconds thanking her for her commitment, tolerance, and love. Tell her how much she matters to you and your child, and express your gratitude.
Use this chance to reflect on your shared parenting adventure so far and share your enthusiasm for the future. Your wife will feel appreciated and valued due to these sincere tokens of affection and thanks, giving her the first Mother's Day one she won't forget.
Conclusion
It takes consideration, imagination, and love to make your wife's first Mother's Day unforgettable. You may express your gratitude for your wife's new position as a mother by organizing a day full of heartfelt acts, thoughtful presents, and quality time spent together as a family. By doing this, you will make enduring memories that your wife will treasure for the rest of her life. Remember that making her feel special on this day is more important than making spectacular gestures. Instead, make an honest attempt to do so.