A wooden floor is easy to maintain and can often last for years. After about ten to twelve years, the wooden floor usually needs a facelift. The lacquer has scratches from sliding furniture and the wooden floor can discolor considerably due to the influence of sunlight.
To make your wooden floor look new again, it must be sanded and varnished. Of course, you can have this done by a specialist, but if you want to save hundreds of euros you can also do it yourself.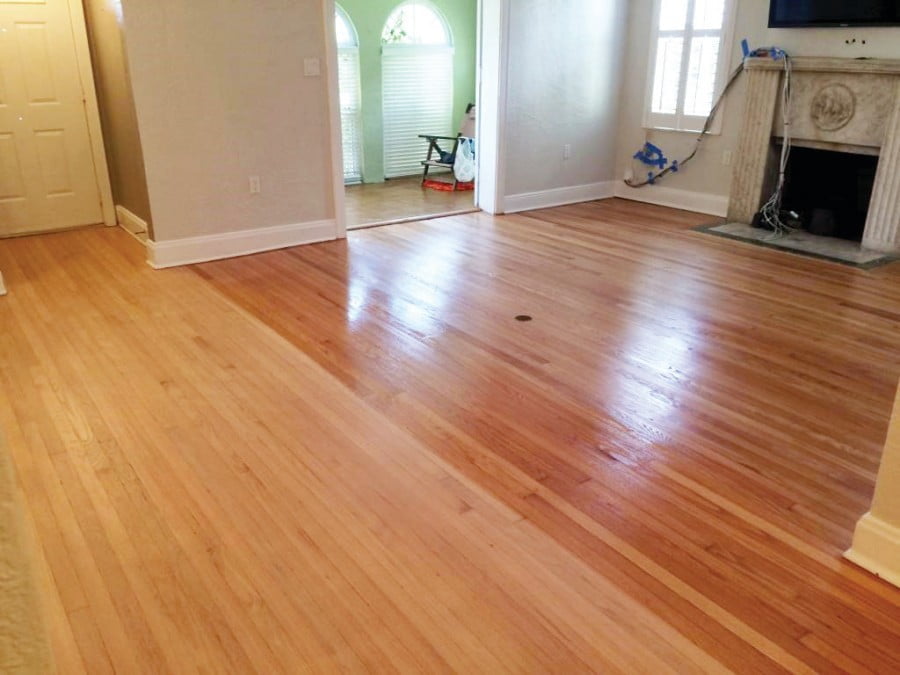 The preparation
Remove all furniture in the room with the wooden floor. Close cupboards and doors with access to other areas because of the dust created by sanding. Then check that there are no nails or screws sticking out of the wood. Make sure there are no loose floorboards, tap them with a hammer.
Reading suggestions; Tips for at home in times of Corona
What do you need?
To sand and varnish your wooden floor, you need the following products. You can rent or buy all these products in a DIY store.
Sandpaper grit 40 to 80
A parquet sander
An edge sander
Parquet lacquer
Parquet paint roller
Different types of parquet sanders
The first thing you need is a parquet sander. You can rent these at a do-it-yourself store. There are various parquet sanders for rent. You can use a belt sander. However, this sands coarsely, which means that there is a chance that holes will form in your parquet floor. In addition, there is a sander with a rotating disc.
The sander with the rotating disc is difficult to control at first and often you need to practice with it to master the sanding. Sand the floor in lanes and remember at the end of each lane to lift the sander so that the machine does not turn into the floor. Always ask your do-it-yourself store for advice on which sander is most suitable for your wooden floor.
How do you proceed?
Sand the floor, depending on the type of wood, with sandpaper grit 40 to 80, starting with grit 40, the coarsest grit, and working towards a finer grit. Work with the longitudinal direction of the planks and sand the floor completely blank. Make sure that the parquet sander is always in motion.
If the sander comes to a standstill, it can cause damage to the floor. Below you can see which grain can be used for which type of floor:
Grit 20 to 30 – This grit is not often used and is only suitable for removing several old layers of paint when the floor is uneven. By 'uneven' is meant a height difference of more than 4 mm.
Grit 30 to 40 – This grit is suitable for floors with a difference in height or multiple layers of lacquer. The grain is suitable for a hardwood floor. Hardwood floors include oak, beech, and tropical woods.
Grit 40 to 60 – This is the grit most often used to start with when sanding normal flat floors made of softwoods such as spruce and pine.
Grit 60 to 100 – This grit is suitable for the second sanding of all floors.
Sanding corners and sides
You cannot get into the corners and sides with the parquet sander. The corners must be sanded separately. A special edge sander can be used for this, but a normal hand sander also works fine. Areas that are difficult to sand, such as under the heater, can be sanded by hand.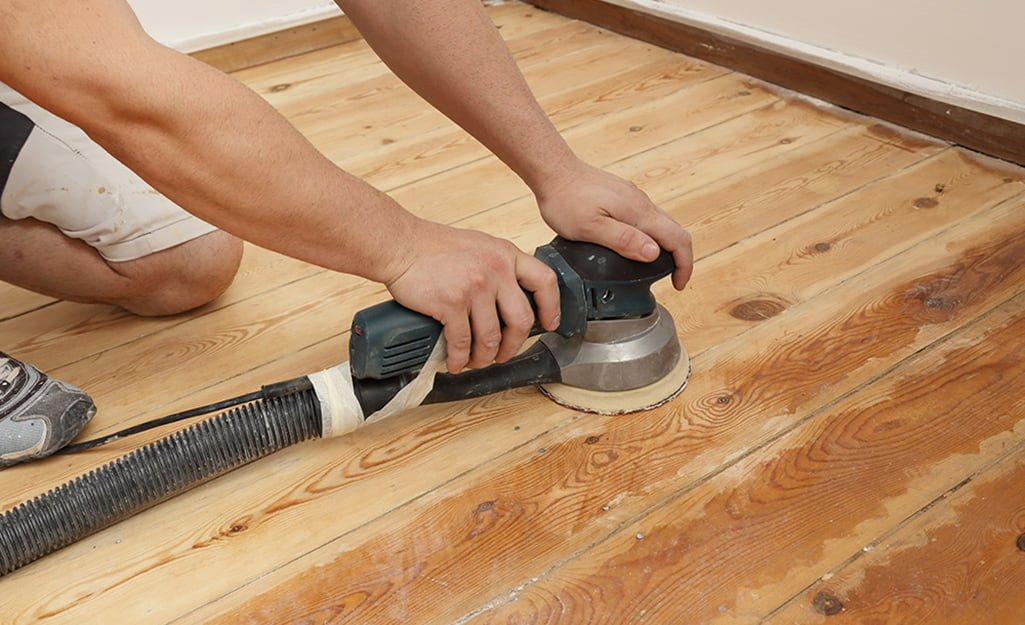 Cleaning and painting
Has the floor been completely sanded? Then you can start painting. To do this, thoroughly clean the sanded floor. Vacuum the floor well and then wipe it with a damp cloth to remove all dust residue. Keep in mind that a freshly sanded floor is fragile. Do not walk over it with heels, as this can cause dents in the wood. Dirty shoes are also not a good idea, as they can leave streaks on the wood that can be difficult to remove.
Before you start painting, remember to finish at the door. There are different types of lacquer on the market. You can choose from high gloss, satin gloss, and matt. You apply the lacquer with a lacquer roller. Apply at least three coats of lacquer and spread the lacquer in straight lines. When you have finished painting, the floor must dry for 24 hours.
To clean
A varnished floor is easy to clean with water and mild soap or oil. It stays beautiful by adding a little polish to the water when mopping. Now that the floor has been sanded, varnished, and cleaned, it looks new and can last another ten years.