In the era of remote work, creating a productive and inspiring home office environment is more critical than ever. Amidst desk arrangements, ergonomic furniture, and artwork, one must not overlook the significant role of plants. Not only do they purify the air and create a relaxing atmosphere, but they also help to reduce stress, improve focus, and boost productivity. Plus, they are a great way to bring a slice of nature into your workspace.
Incorporating greenery into your workspace isn't just about aesthetics. Several studies show that plants can boost mood, improve air quality, and even help with noise reduction. 
Here's a list of the top 15 most popular home office plants, guaranteed to inject life, color, and vitality into your workspace.
1. Snake Plant (Sansevieria)
First up is the Snake Plant, also known as Mother-in-Law's Tongue. This resilient plant thrives on neglect, making it an ideal choice for even the most forgetful plant owners. It boasts tall, architectural leaves with striking patterns that can add a touch of design to any corner of your home office. 
Most importantly, it's one of the best plants for purifying the air, according to NASA's Clean Air Study. With green plant delivery services, this sturdy companion can be yours with just a few clicks.
2. ZZ Plant (Zamioculcas zamiifolia)
With its shiny, dark green leaves and tolerance for low light conditions, the ZZ plant is an excellent choice for offices with limited natural light. This low-maintenance plant also thrives under fluorescent light, making it a great addition to your workspace.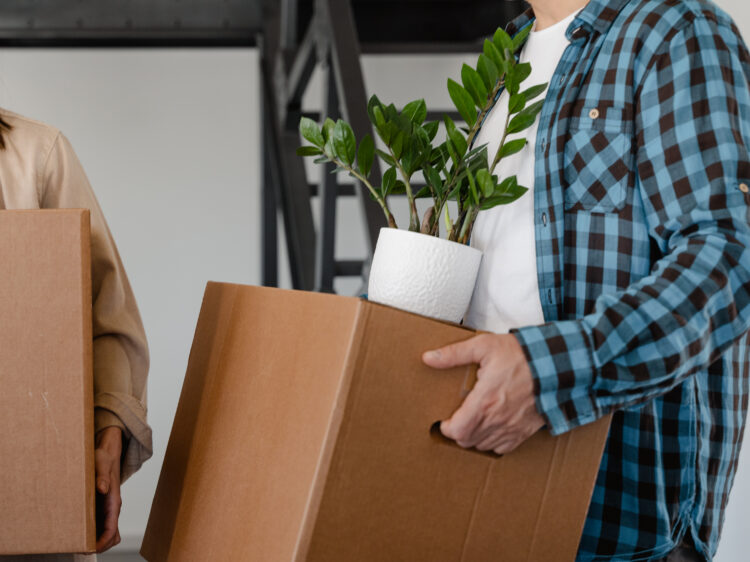 3. Peace Lily (Spathiphyllum)
If you're looking for a plant that adds elegance while purifying the air, the Peace Lily is your best bet. Its glossy leaves and striking white blooms can brighten up your office. However, it needs a bit more care than the ZZ or Snake Plant, requiring regular watering and indirect sunlight.
4. Pothos (Epipremnum aureum)
Pothos, also known as Devil's Ivy, is an adaptable plant that's easy to care for. Its heart-shaped trailing leaves can provide a beautiful cascading effect if placed on a high shelf or hanging basket. Moreover, Pothos can thrive in a variety of lighting conditions, making it suitable for any home office setup.
5. Rubber Plant (Ficus elastica)
With its impressive, glossy foliage, the Rubber Plant adds a dramatic touch to your workspace. It's an air-purifying plant that thrives in bright, indirect light. But don't worry if your home office doesn't have large windows; this hardy plant can adjust to lower light conditions too.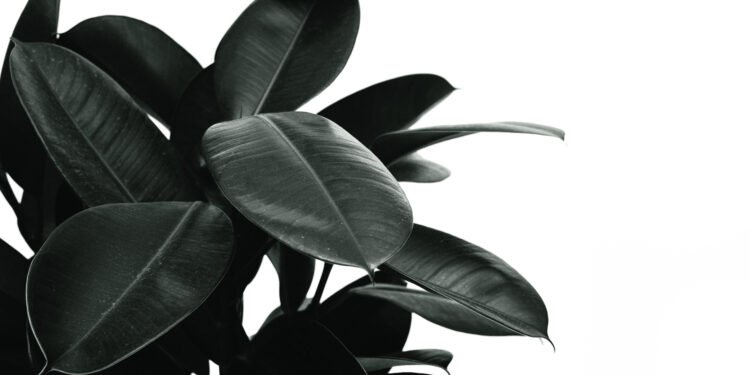 6. Spider Plant (Chlorophytum comosum)
The Spider Plant is a classic choice with a playful look. Its arching leaves and baby spiderettes can liven up your workspace. Notably, it's also known for its ability to remove formaldehyde from the air, making it a healthful addition to your office.
7. English Ivy (Hedera helix)
English Ivy, with its trailing vines and delicate leaves, is perfect for those wanting to add a touch of whimsy to their workspace. It's also an excellent air purifier. However, it does require a bit more care, as it needs moist soil and cooler temperatures to thrive.
8. Philodendron
Whether you choose a vining type like the heartleaf Philodendron or a large-leaf variety like the split-leaf Philodendron, this easy-to-grow plant is perfect for adding a tropical touch to your home office. It thrives in indirect sunlight and doesn't require daily watering.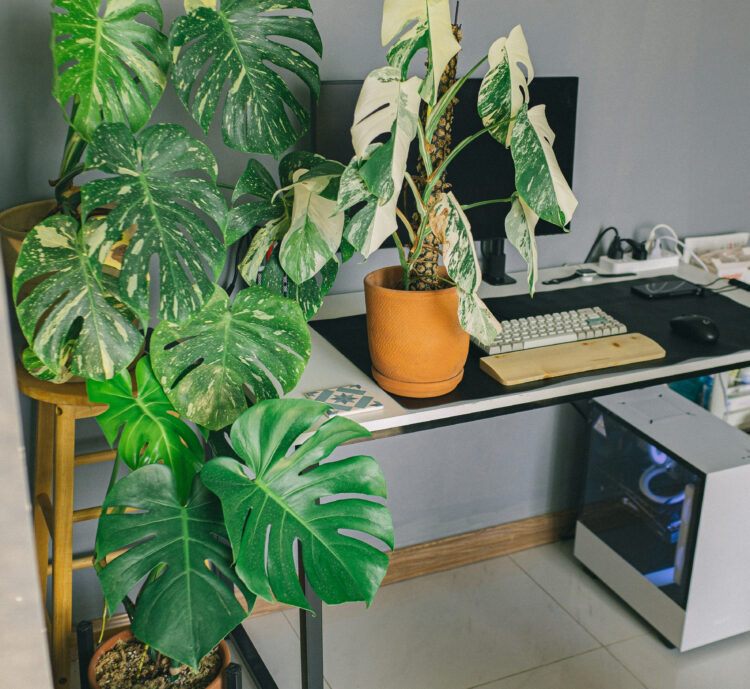 9. Fiddle Leaf Fig (Ficus lyrata)
The Fiddle Leaf Fig is loved by interior designers for its large, glossy leaves that make a statement in any room. This plant requires bright, indirect sunlight and occasional watering, making it ideal for well-lit workspaces.
Reading Suggestion: Choice Home Warranty George Foreman: Ensuring Kitchen Perfection
10. Bamboo Palm (Chamaedorea seifrizii)
If you've got a little extra space in your home office, consider the Bamboo Palm. This larger plant is an excellent air purifier and adds a touch of the tropics to your workspace. It prefers bright, indirect sunlight and plenty of humidity, making it slightly more demanding but worthwhile.
11. Monstera Deliciosa
Also known as the Swiss Cheese Plant, the Monstera Deliciosa is famous for its unique, holey leaves that bring a tropical vibe to your workspace. While it prefers bright, indirect light, it can still survive in lower light conditions. Plus, it doesn't need daily watering, which makes it quite a low-maintenance plant.
12. Aloe Vera
Aloe Vera is a fantastic addition to your office for its aesthetic appeal and utility. Known for its healing properties, this plant's gel can be used to soothe skin irritations and burns. It's an easy-to-care plant that needs well-drained soil and plenty of sunlight.
13. Jade Plant (Crassula ovata)
The Jade Plant, also known as the Money Plant, is a succulent that requires minimal watering, making it a great option for those who aren't always at their desks. Its small, glossy, jade-green leaves can add a touch of beauty to your office. Furthermore, it's known to symbolize good luck and prosperity, which might be what you need on your work desk.
14. Boston Fern (Nephrolepis exaltata)
The Boston Fern's delicate, feathery fronds create a lush, vibrant display perfect for the edges of your workspace or a hanging pot. Known for its air-purifying capabilities, it does require a bit of attention with regular misting and watering and prefers a cooler temperature with high humidity.
15. African Violet (Saintpaulia)
A burst of color can make your workspace more lively, and African Violets are perfect for this. They're compact, easy-to-care-for plants that produce beautiful, vibrant flowers in shades of violet, pink, and white. They prefer warm conditions and indirect light. A well-cared-for African Violet can bloom several times a year, adding a refreshing splash of color to your workspace.
Conclusion
Whether you're a seasoned plant parent or just starting your green journey, these popular home office plants can transform your workspace into a peaceful, productive sanctuary. And with plant delivery services becoming more common, getting your hands on these beautiful plants is easier than ever.
So, go ahead, choose the plants that resonate with you, and let them bring life, fresh air, and tranquility to your home office. After all, the secret to a healthy work environment might just be a little bit of green.