Mental health disorders are a severe problem in the United States. They affect approximately one in five adults yearly, and this number is on the rise. The good news is that solutions are emerging to help people get the help they need at lower costs.
In this article, we'll take you through some of the most promising new technologies to improve mental health care. We'll also show you how these technologies can help decrease providers' costs and increase patient access and how some challenges still exist with implementing these new solutions on a large scale.
Teletherapy and Online Counseling
Teletherapy is a type of online counseling that uses video calls to connect patients with their therapists. People can use teletherapy too far away to see their therapists in person. Alternatively, it can be used as an alternative to traditional therapy if the patient prefers the convenience of communicating from home or work.
While teletherapy has been in practice for a long time, it was not until the Covid-19 pandemic that it became mainstream. The pandemic affected people's mental health, but they could not see a therapist due to the lockdown restrictions. This was when everyone started adopting teletherapy.
Data from a PR Newswire press release shows that more than 90% of Americans used telehealth services in 2022.
Teletherapy has many benefits:
It costs less than traditional face-to-face therapy sessions
Offers privacy and convenience for busy adults who don't want to take time off work or drive long distances just for appointments
Allows patients with chronic illnesses like diabetes or heart disease that make traveling difficult to access health care services without traveling
Reading Suggestions: How Long Do Idiots Live
Mental Health Billing Solutions
Billing solutions for mental health providers are a great way to help your practice run more efficiently. Billing is one of the most tedious tasks for mental health practitioners. The professionals must connect with the patient's insurance company, raise an invoice, and review some documentation. A mental health billing tool can help reduce the time required to complete the process.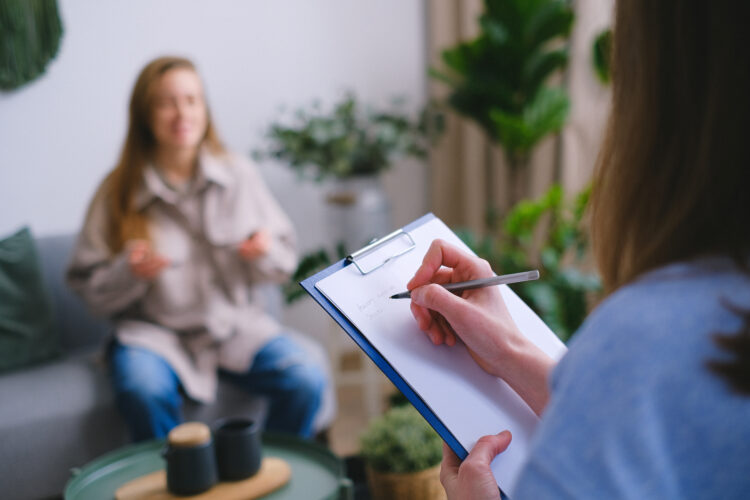 According to Psyquel, a mental health billing tool can quickly submit a claim to the patient's insurance company by sending data electronically. This means all the data required to submit the claim will be readily available, reducing the time needed for billing and invoicing. Besides that, therapists can also use the mental health billing tool to monitor the status of the claims for easy payments.
Mental health software market is worth $1.76 billion in 2023, according to Market Data Forecast.
There are many other benefits of using a mental health billing solution. Some of these benefits of using a billing solution include the following:
Improved cash flow and efficiency. By automating what was once manual, you'll be able to save time and resources while improving the accuracy of your billing statements. You'll also have access to tools that can help you identify opportunities for improvement in your business practices, such as by showing you which patients are most likely to pay their bills on time.
A solid foundation for growth. Whether adding new services or expanding into new markets, having reliable financial records gives providers the confidence they need when making strategic decisions about future growth plans.
Artificial Intelligence and Machine Learning
Artificial Intelligence (AI) and Machine Learning (ML) are two of the most prominent emerging technologies in the mental health industry. The AI-based health services market corresponds to a 40% compound annual growth rate. These technologies have risen over recent years, as they have proven effective in detecting, predicting, diagnosing, and treating mental illness.
AI can detect signs of depression or suicidal thoughts by analyzing patterns from patient data like medical history or social media posts. It can also predict future episodes by recognizing patterns from past episodes that indicate a relapse may occur soon or not at all for some time after treatment.
ML algorithms can help clinicians determine what treatment plan will work best for each patient based on their needs. This reduces unnecessary trial-and-error with different therapy methods before finding something successful for long-term use.
Virtual Reality and Augmented Reality
Virtual reality (VR) and augmented reality (AR) are becoming increasingly popular tools for treating mental health issues. VR can treat phobias, PTSD, and other disorders by immersing patients in a virtual environment where they interact with objects that trigger their anxiety. This helps them overcome their fears by learning to react calmly in a safe space.
AR has proven effective at helping people with autism practice social interactions by placing images on top of real-world settings. This allows them to practice recognizing facial expressions or body language without feeling overwhelmed.
VR is also being used to aid schizophrenia patients who suffer from hallucinations. The technology can help in diagnosing the problem. Recently a classification system was devised based on the patient's VR performance profiles, resulting in the correct diagnosis of 85% of patients with schizophrenia.
Mobile Applications for Mental Well-being
With mobile applications, you can:
Help manage your clients' conditions. Apps can be used to help people manage their mental health conditions daily. For example, some apps help with depression or anxiety by allowing users to easily track their symptoms and feelings. They also provide information about medications, moods, and coping mechanisms that may be helpful when dealing with a mental illness.
Make your clients feel better about themselves. Some apps focus on the positive aspects of living with a mental illness so that users feel better about themselves despite this disorder. This can help them overcome any stigma associated with having such an experience.
Data Analytics and Predictive Models
Predictive models are used to help identify risk factors. For example, predictive models can be used to identify people who are at risk of suicide or self-harm. As a result, these individuals can receive the appropriate treatment before acting on their thoughts and feelings.
Predictive models provide a glimpse into the future by analyzing past data and predicting what may happen next. They use machine learning algorithms that analyze large quantities of information from many sources to gain insight into patterns within those data sets.
Reading Suggestion: Vei Face Reveal
Challenges and Considerations
The use of technology in mental health is still in its infancy. While there are many promising possibilities for improving the lives of people with mental health conditions, it's important to remember that technology isn't a cure. Hence, it should never be used as a substitute for human connection.
In addition, while some apps may claim they're "designed by psychologists" or "peer-reviewed by experts," no official standards or certifications are required for developers who want to create an app or program focused on mental health issues.
This means that some apps might not be up-to-date with current research or best practices when treating certain conditions. You must research before deciding which will work best for your needs.
Conclusion
We have only scratched the surface of the opportunities in this industry. As we mentioned above, the mental health sector is expected to increase, which means that there will be new technologies and solutions all the time. We hope this article has provided insight into what those might look like and how they could help improve lives worldwide.