Bosch Mixers – Opinions 2022
we invite you to know the best Bosch Mixers so you can choose the one you like the most. Bosch never ceases to surprise its customers with an ergonomic and high-power design in its appliances, mixers being one of its most demanded equipment today due to its extensive stock, with technology that more than supports investment and facilitates tasks in the kitchen.
1. Bosch Mmb42G0B Silentmixx Tabletop Blender
If the noise bothers you when making a smoothie or fruit juice, with this Bosch blender you will no longer have that problem, since its operation is very quiet, thanks to the noise reduction system, despite its high power of 700W.; a quality that makes many users consider this product the best Bosch mixer of the moment.
The strength of this equipment can be adjusted on two levels thanks to the speed selector, whose rotary design is very practical. In addition, it incorporates the Pulse function to give your shakes that power boost.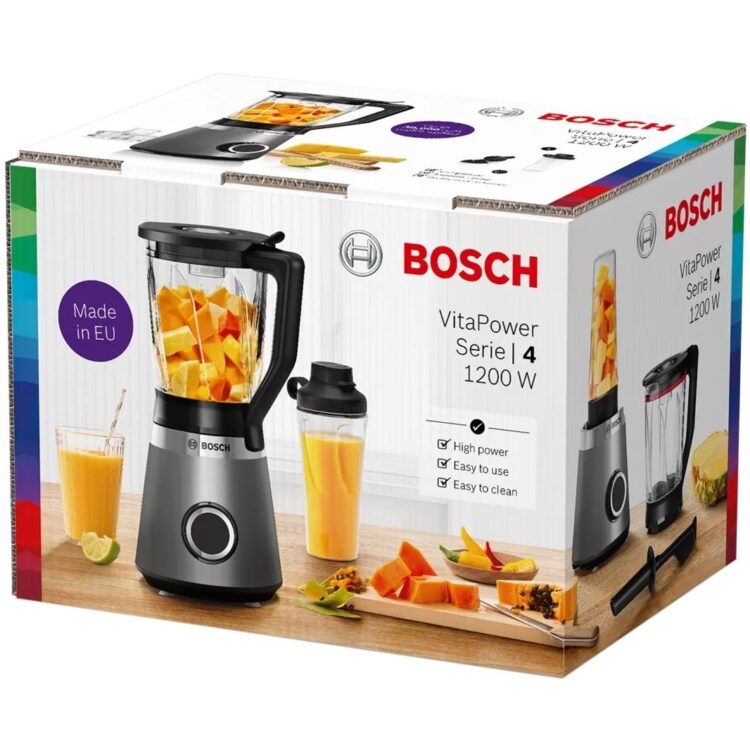 Regarding the jar, it should be noted that this model incorporates a glass one with a capacity of 2.3 liters, of which 1.5 liters can be food. This element is heat resistant, so it is ideal for preparing hot soups or slush fruit smoothies.
Reading Suggestions: Best Milk Kettles Of 2022
These are just some of the features of this model valued by many users as the best Bosch mixer. For this reason, we have summarized its pros and cons for more highlights of this product below.
Power: The motor is 700 W and has two-speed levels, in addition to the Pulse option to give extra force to the grinding of food.
Operation: The extra thick glass of the carafe and the noise reduction system allow silent operation.
Capacity: The jug has a capacity of 2.3 liters and due to its Thermosafe design it can be used to prepare hot foods or frozen drinks.
cleaning: The mixer can be disassembled so that the jar, its lid, and the dispenser can be placed inside the dishwasher for a thorough cleaning.
Accessories: This model does not include the pusher or the fruit filter, but you can buy them directly from Bosch.
2. Bosch Maxomixx Hand Mixer 1000 W
More and more people are using food processors to simplify their cooking recipes. This is the function of the Bosch MaxoMixx hand mixer, a model with 1000W of power and an ergonomic stainless steel body.
For this product, we highlight the design of the QuattroBlade Pro blades, made of stainless steel, and its anti-suction technology that favor a very regular cut of food to grind it in a short time and achieve a homogeneous mixture. Due to this characteristic, this model is among the best Bosch mixers of 2022.
We should also mention that very useful accessory are included, such as a measuring cup with a lid and a universal chopper, to take advantage of all the power of this appliance. This force can be adjusted in 12-speed levels, in addition to the Turbo level to improve the consistency of the mixtures.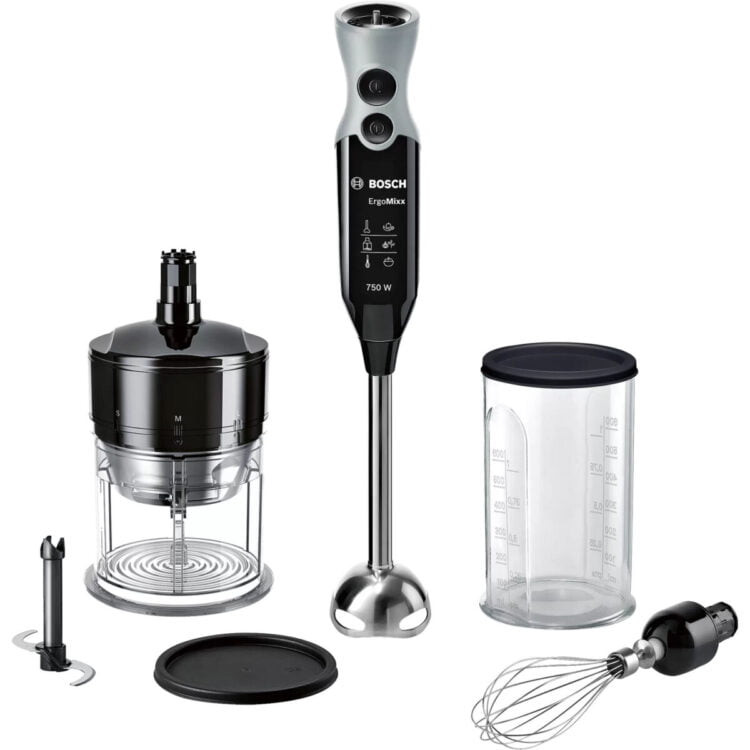 Bosch is valued by many users as the best brand of mixers. So we invite you to read the positive and negative aspects of this product.
Design: The hand mixer has a robust but light body, with a functional design regarding assembly, which facilitates the exchange of accessories and cleaning.
Adjustment: The speed selector with 12 levels and the Turbo function allow you to make the most of the 1000 W of power for homogeneous grinding.
Accessories: A universal chopper and a measuring cup with a lid are included, the latter is suitable for preparing sauces and storing them in the same container.
Rod: A whisk rod is missing since this is a necessary tool to prepare pastry recipes.
3. Bosch Ergomixx Mfq36460 450 W Pastry Mixer And Kneader
For those looking for the best Bosch mixer to make pastries at home, the ErgoMixx MFQ36460 model seems to be the most suitable option. First of all, we must talk about the compact design of this mixer, which is also ergonomic, allowing for simple handling.
Secondly, the inclusion of a bowl and the base to use this model as a kitchen helper offers greater autonomy for the preparation of various recipes, adding ingredients, and much more, while the Bosch mixer does the heavy lifting.
Regarding power, this model has 450 W adjustable in 5-speed levels plus the Turbo function, without being affected by noise, since it has been reduced compared to similar products.
As for the accessories, the conventional kneading hooks, and rods, are easily changed through a single button, without complications.
If you are just starting out in baking, you should review the pros and cons of this model before deciding which Bosch mixer to buy.
Grip: The blender has a SoftTouch handle that promotes a smooth and secure grip.
Operation: With a single button you can change the accessories, while the speed selector allows you good control of the 450 W power, enough for home baking.
Utility: You can use the mixer as a hand mixer or leave it fixed on the base to have greater autonomy in preparing the mixtures since the bowl is rotating.
Strength: The mixer is made of plastic, but this aspect also favors its lightweight and easy handling.
4. Bosch MSM2620B CleverMixx Hand Mixer with Accessories
Bosch is synonymous with quality and high performance in its products, which is why users associate this brand with high prices. However, this is not the case with the Bosch 600 W CleverMixx Blender, a hand processor that includes a universal chopper and a measuring cup with a lid that you can buy for less than 40 euros.
For this reason, some buyers have rated this model as the best quality-price Bosch blender, since its operation is efficient to process food in a short time or make several preparations without fatigue, thanks to its ergonomic design and easy grip.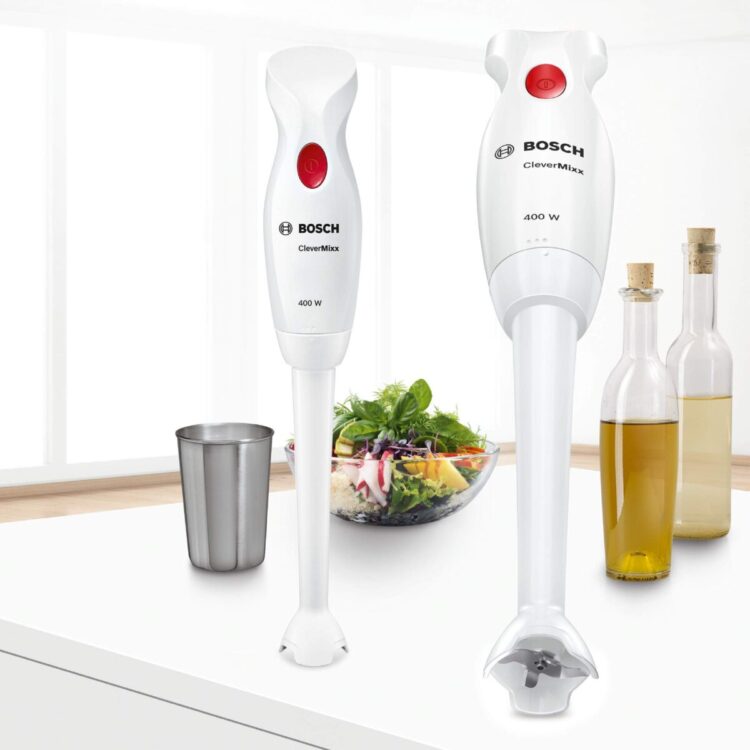 For its part, the design of the dome prevents splashes during the grinding of food, also supported by the QuattroBlade blades, made of stainless steel. We must mention that this part of the mixer can be disassembled for a good cleaning.
This is one of the cheapest mixers in the Bosch catalog, so it is worth summarizing its characteristics since it is a good option for tight budgets.
Power: This blender has 600W of power and is easy to operate, thanks to its ergonomic design and the position of the switch.
Accessories: A measuring cup with a lid and a universal chopper is included to expand the usefulness of the equipment.
Anti-splash: The design of the foot of the mixer and the stainless steel blades, combined with the dome, prevent splashes when grinding ingredients.
Speeds: This model does not have a speed selector to regulate its power.
Frequently Asked Questions
Q1: How To Use A Bosch Mixer?
As with any appliance, our recommendation is to carefully read the instruction manual for your Bosch mixer to learn how to use it correctly. However, in a generic way, we can say that a Bosch mixer is an ideal kitchen helper because it saves time by processing food quickly and with optimal results. Depending on the model chosen, it can be used in the preparation of baby food, creamy soups, delicious guacamole, or homemade mayonnaise. You can also prepare shakes of your favorite fruits or some cold smoothies by adding your favorite frozen yogurt.
Q2: How To Disassemble The Bosch Powermaxx Mixer?
If the warranty time of your Powermaxx mixer has already passed and you need to make some repairs, you can disassemble the unit by prying on the upper part, where the cable enters, to release the three hooks it has. When it is released, the motor is free and accessible, and to assemble it again you must place two contacts between the tabs and join the parts. This tip is for those who have skills in appliance repair, and if that's not your thing we recommend calling a professional technician.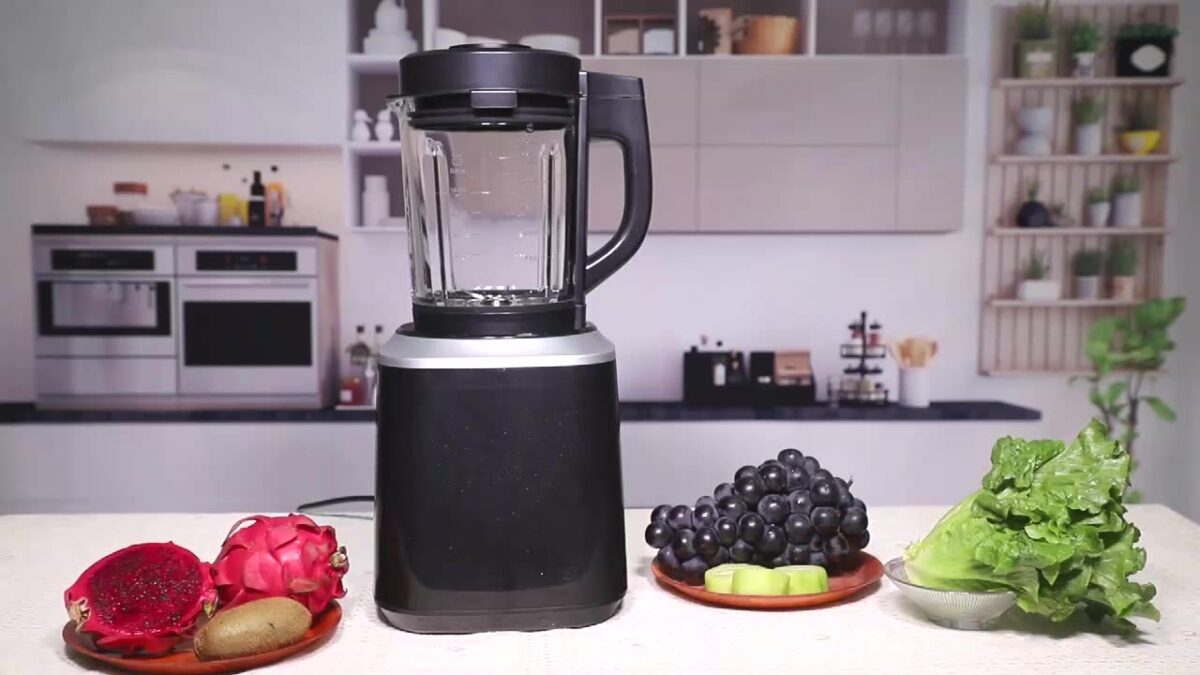 Q3: Where To Buy Accessories For The Bosch Mixer?
On the main e-commerce platforms, such as Amazon, there are various accessories compatible with Bosch mixers. Also, they can be purchased directly from the manufacturer's website at very competitive prices to replace the damaged parts of your mixer, if that is the case.
Q4: Which Mixer Is Better Braun Or Bosch?
Both manufacturers share a long history in the domestic mixer sector, also based on the trust of their consumers. In addition, the similarity in the designs and technology of their food processors allows them to be positioned among the best blenders on the market, so deciding which is the best of the two will depend, in large part, on the individual experience of the buyers.
Some users prefer Bosch hand blenders for small daily chopping tasks, while others prefer Braun pastry blenders for more demanding preparations and larger quantities of ingredients.
In short, what we can say, based on the evaluation of the users, is that your investment will be backed by either of the two brands since they have an efficient technical support team, a guarantee, and a large stock of models and accessories for mixers.
Q5: How To Fix A Bosch Mixer?
To fix a mixer, you need notions of electronics to recognize each component and its function, thus determining what the fault is, having a multimeter to measure the voltage of all the elements, and knowing how to disassemble its parts.
In the case of Bosch mixers, we recommend checking with technical support if your equipment is still under warranty, as they may be able to send you a new device without you having to pay anything. But, if it's out of warranty and you don't know much about appliance repair, our recommendation is to find a professional technician or a handyman friend who likes these things to tell you what's wrong with your mixer.