There's something undeniably delightful about indulging in a slice of cake. Sydney's multicultural makeup contributes to a rich and diverse culinary scene, including various cake flavours and styles. From classic favourites like chocolate mud cake and vanilla sponge to unique creations like matcha green tea cake or salted caramel macadamia, Sydney's cake delivery services cater to every taste bud.
Whether for a birthday, anniversary or just because cakes can bring joy and celebration to any occasion. However, finding the perfect cake can be a daunting task. That's where services for cake delivery in Sydney come in. This article explores the world of cake happiness delivered and guides you in finding exemplary service to satisfy your cravings.
Variety and Customisation
Regarding cake delivery services, one of the critical factors to consider is the variety of flavours, designs, and customisation options offered. Look for a service that offers a wide range of cake flavours, from classic choices like chocolate and vanilla to more exotic choices like red velvet or salted caramel. The ability to customise your cake with personalised messages, decorations, or even photo prints can add a special touch to your order, making it truly unique.
Quality and Freshness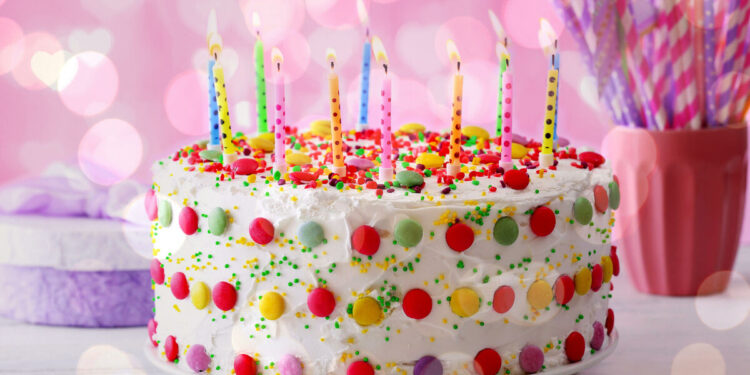 The quality and freshness of the cakes are crucial elements to consider. Opt for a cake delivery service that emphasises using high-quality ingredients and ensures that each cake is baked fresh to order. Check if the service has a reputation for consistently delivering moist, flavorful, and visually appealing cakes. Reading customer reviews or seeking recommendations can help you gauge the quality and freshness of the cakes offered by different services.
Read Also: Food That Make You Happy
Delivery Options and Reliability
Timely delivery is vital when it comes to cake delivery services. Look for a service that offers reliable and efficient delivery options. Consider the service's delivery radius and check if they accommodate your location. Additionally, inquire about delivery time slots and whether they offer same-day or next-day delivery, particularly if you need a cake for a time-sensitive occasion. A reliable service should have a record of delivering cakes promptly and safely, ensuring that your cake arrives in perfect condition.
Customer Service and Communication
Excellent customer service and clear communication are essential for a reputable cake delivery service. Pay attention to how responsive and helpful their customer service team is. A readily available service to address any queries, concerns, or special requests can provide peace of mind during ordering. Clear communication regarding order confirmation, tracking, and delivery updates is crucial for a smooth cake delivery experience.
Read Also: The Importance of Business Rules Engines Play for Policy Administration Systems
Value for Money
Finding a cake delivery service that offers value for money is essential. Compare the prices of different services and consider the portion sizes, quality of ingredients, and level of customisation offered for the price. Some services may offer additional perks like complimentary candles, personalised messages, or free delivery for specific order sizes. Assess the overall value proposition to get the best out of your buck without compromising quality.
Reviews and Recommendations
Take advantage of online outlets and social media to read customer reviews and seek recommendations for cake delivery services. Genuine reviews can provide insights into the overall experience, from the ordering process to the taste and presentation of the cakes. Recommendations from friends, family, or colleagues who have had positive experiences with specific services can also guide you in making an informed decision.
Conclusion
Sydney is home to iconic cake destinations and renowned patisseries. Many of them provide cake delivery in Sydney. Cake delivery services offer the convenience of having cake happiness delivered to your doorstep. Whether celebrating a special occasion or simply treating yourself to a sweet indulgence, a reliable cake delivery service can make the experience all the more delightful. So, go ahead and explore the options, and let the cake happiness be delivered to your doorstep!