In Western Europe, potatoes in all kinds of varieties are on the menu. Maybe not every day, but a nice potato is eaten on different days of the week. Nice baked potatoes, that's for sure. Then of course the big question is: do you have to boil those potatoes first, or not?
Baked potatoes
It didn't take long before the potato made its way into European kitchens. Initially, of course, it was mainly a meal for the nobles, but the tuber soon turned out to have excellent properties. The potato was not only fine to consume, but the plant also turned out to be doing very well on European soil. Soon the potato was advancing in Western Europe and made it one of the most important food sources. You can hardly imagine that before 1492 this tuber was unknown in Europe and that the daily menu must have looked very different then.
Reading suggestions; Bake banana bread
Preparation: French fries, boiled or baked potatoes
The potato can be prepared in different ways. Fried in the oil, then we have tasty fries. In most cases, the potato came to the table cooked. Often so many potatoes were prepared that there was leftover. Handy, then the remaining potatoes could be put on the table again the next day. And often in the form of baked potatoes. The cooled, boiled potatoes were sliced ​​and fried in the skillet. Tasty. There are many people who find boiled potatoes less tasty, but consider baked potatoes a delicacy.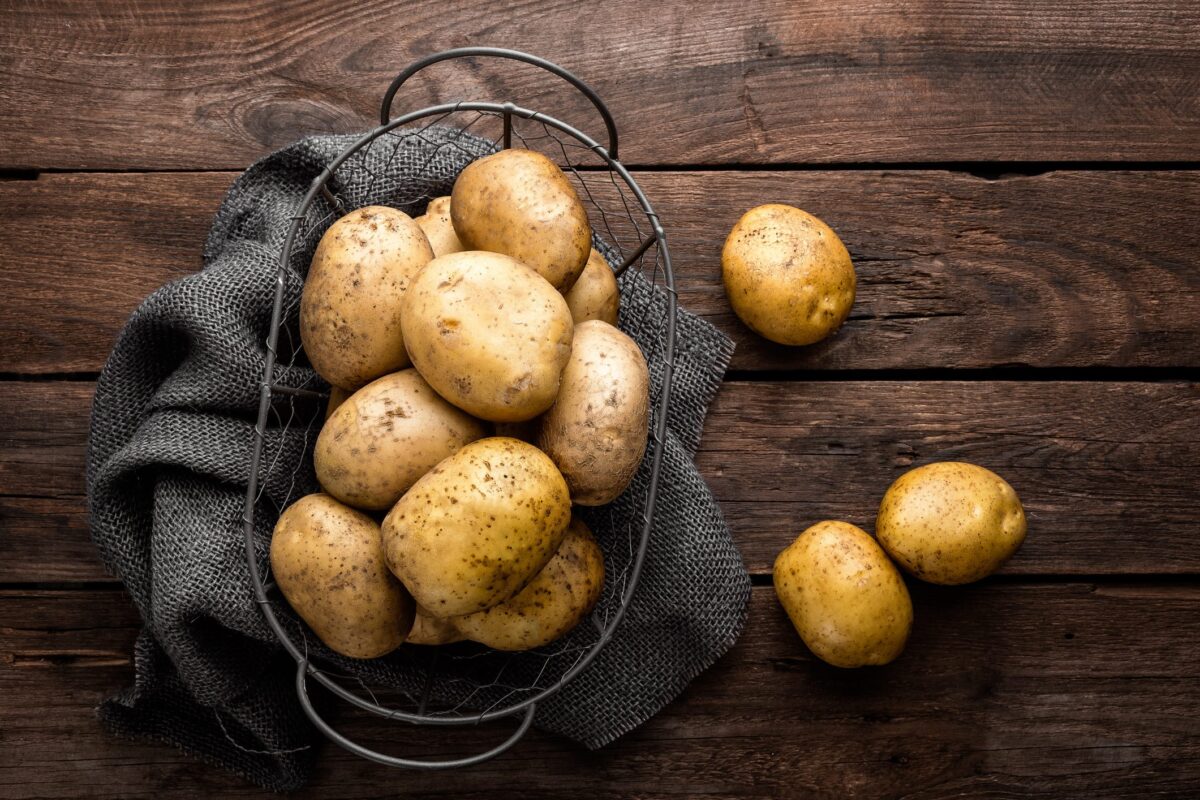 Baked potatoes, boiled first or not
You would almost think that a potato can only be baked once it has been cooked. If you work with a pre-cooked potato, then you know for sure that it is already well cooked. Warming up and baking a bit is enough to put the baked potato on the table. However, it is not always necessary to bake the potatoes first. Let's see how it works if you want to bake uncooked potatoes.
Step 1.
You choose enough potatoes for the meal.
Step 2.
Peel the potatoes.
Step 3.
Cut the potatoes into pieces. It doesn't have to be sliced, cubes are fine too.
Step 4.
Place a pan on the stove and add butter or oil. Wait for a while until it gets warm.
Place the chopped potato pieces in the pan.
Step 5.
Add some salt to taste if desired.
Step 6.
Shake regularly, or use a spatula to turn the cubes regularly.
Step 7.
When the cubes are browned, you can remove the pan from the heat. Because the potatoes were not pre-cooked, the fried pieces have a slightly firmer 'bite'. Enjoy your meal!