Every restaurant strives to provide the best dining experience for their customers, but sometimes it can be difficult to maintain high standards of customer service. However, this is key for a successful restaurant business and should be at the forefront of any restaurateur's mind when creating an exceptional dining experience.
There are many ways that restaurants can ensure they are providing top-notch customer satisfaction and, in this article, we'll look at some tips on how to achieve this and create an unforgettable dining experience for your guests.
Make Ordering Easy
Adopting a streamlined, customer-friendly ordering process is key to making sure customers are satisfied with their experience when they eat with you. Menus should be user-friendly and easy to navigate. They should be organized into categories that make sense to customers, such as appetizers, entrees, sides, and desserts.
When possible, menus should include descriptions of each dish and ingredients used, which will help customers with dietary restrictions or preferences choose the best option for them. Additionally, where appropriate, customers should also be able to add or remove things to their dishes to suit their individual tastes.
Similarly, from a staff point of view, there needs to be a simple ordering process in place. This could mean the introduction of one of these restaurant epos systems to keep your operations running smoothly. An EPoS system can be a beneficial addition to your restaurant as it will be user-friendly for staff and able to streamline otherwise clunky processes that take up valuable time and leave customers waiting.
When it comes to offering takeaway options, restaurants need to make sure that they have the appropriate technology in place to ensure customers can easily order their food and receive it quickly. This includes investing in something like epos and online ordering for takeaways where customers can either choose from a list of pre-set menus or customize their own orders, as well as set a delivery time, and pay for their order using their preferred method.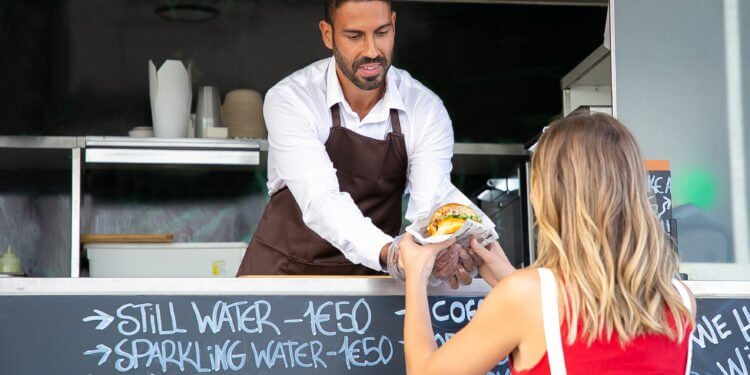 Train Your Staff
Training your staff is a key part of ensuring that customers have a positive experience and feel comfortable when visiting. Staff training should include teaching employees the basics of hospitality, customer service, and the menu items offered at the restaurant.
This will give them the confidence they need when interacting with customers so that they can answer any questions they may have about dishes or the restaurant in general. You also want to ensure your chef has a lot of experience and really high-quality equipment to work with.
Speak to them and see what they need, whether its a tomato squeezer (see here) or a high-end commercial oven, they will know best! Ensuring the food you deliver, will guarantee returning customers!
Ensuring that your staff maintains a professional appearance is also essential for customer satisfaction. This includes dressing appropriately, being sure to avoid any offensive behavior such as shouting or swearing, as well as keeping the restaurant clean and tidy. For example, having staff wear uniforms that are neat and presentable shows customers that your staff takes pride in their work. Employees should also be mindful of their hygiene habits to ensure that customers feel comfortable, so they should wash their hands regularly and make sure that they do not come in if they are sick.
Reading Suggestion: 7 beauty marks
Ask For Feedback
Feedback from customers is essential for businesses when it comes to understanding their satisfaction level and areas for improvement. One of the best ways to gauge customer satisfaction is by talking with them face-to-face. This can be done through post-service surveys or simple conversations about their dining experience. During these conversations, restaurant owners should also pay attention to any subtle cues that can either corroborate what they are saying or suggest otherwise so that they can determine what their true feelings are.
Restaurants can also ask for reviews on popular websites and social media platforms such as Yelp, Facebook, and TripAdvisor. Encouraging customers to leave online reviews helps restaurants get more feedback from their regular customers, potentially helping future customers. Reviews are a great way to help build trust with the community and promote your business.
Reward Loyalty
Once restaurants have established a strong customer base, rewarding them for their patronage can be a huge boost to restaurant success. Rewards programs are an excellent way to show customers their loyalty is valued and appreciated. These programs offer incentives that encourage customers to return, such as discounts or free gifts after reaching a certain number of visits. Customers can also receive points for every purchase they make, which can be redeemed for items or services. This incentivizes customers to keep coming back as they work towards their rewards.
In addition, restaurants can also offer customers specifically tailored offers and promotions to ensure their satisfaction. For example, offering customers a reduced price for their birthday or anniversary meals is a great way to make them feel special and valued, and give them an excuse to go out and celebrate this happy occasion.
Reading Suggestion: Billy Hargrove: The Stranger Things Character You Love to Hate
Final Thoughts
Restaurants that take the time to focus on customer satisfaction can gain a competitive advantage in their industry. By providing excellent service, creating an inviting atmosphere and building relationships with customers, restaurant owners will be able to create loyal patrons who visit them for years to come. While it requires dedication and effort from staff members every day, achieving customer satisfaction is well worth the investment. With happy customers comes increased revenue and more opportunities for growth, so putting in the effort now can secure the future of the restaurant for years to come!