Overheating a laptop can be harmful in the long run and significantly reduce its lifespan. What causes cause your laptop to heat up and what tips can you use to solve this problem?
A laptop is a very handy electronic device that you can easily take anywhere.
This practical advantage is offset by a disadvantage: easy exposure to dust and dirt particles. For example, you sometimes place your "mini-pc" on the sofa or on your bed to surf. All these movements of your device increase the risk of contamination, which can cause it to overheat.
Your laptop can get warm or even Overheat because crumbs have gotten into the keyboard, or because there is dust in front of the fan. In addition, viruses and slowing programs can also make your laptop warm or Overheating, after which the device may fail. Both cleaning and "cleaning" the device can then be useful.
Laptop: Handy But Delicate
A laptop brings many advantages: you can easily write texts with it, you can go online and you can easily transport it. On the other hand, a laptop is also very delicate. Precisely because it is often moved and transported, the risk of damage is greater, such as dust and dirt that can come into contact with the hardware. It is therefore important to properly protect your laptop against possible damage from the outside.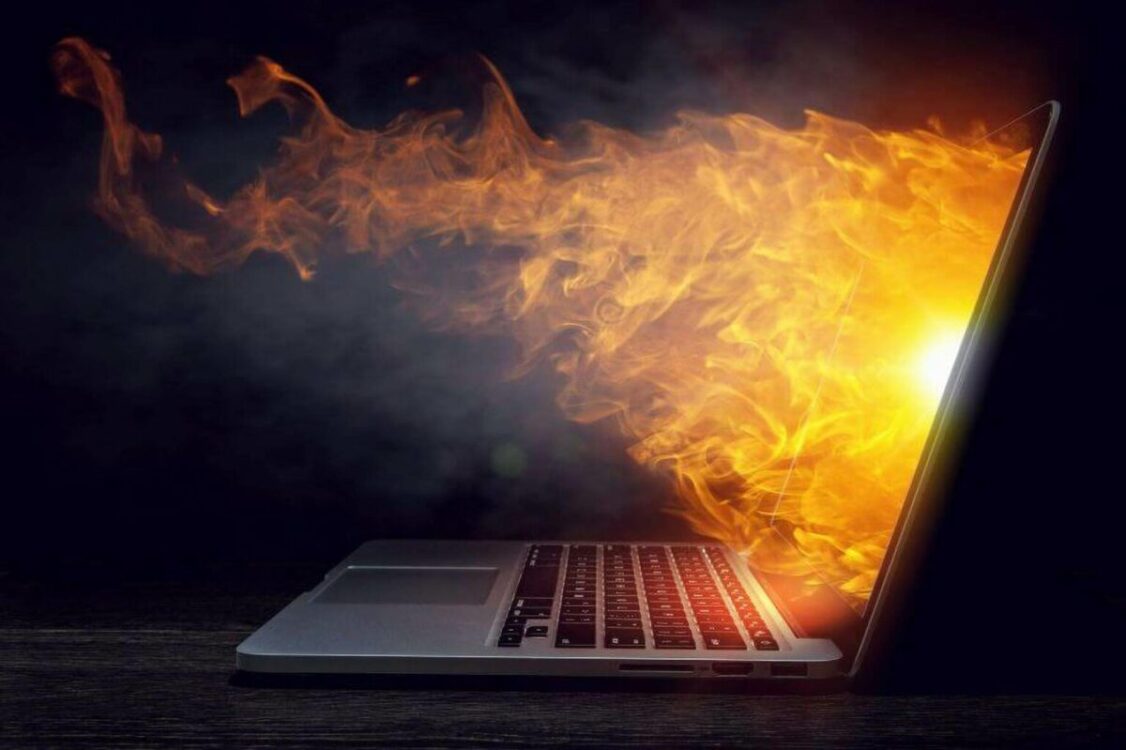 Laptop Warm
One of the possible consequences of external damage is overheating of the laptop. For example, you will notice that your laptop becomes remarkably overheated while you are using it. Sometimes this happens barely minutes after you boot it up. It can even happen that the laptop literally gets Overheating and shuts down, which is obviously not a normal phenomenon.
 A laptop that freezes can be a sign of overheating. In addition, it is possible that your laptop produces a lot of noise, which makes you think of a machine that is working in overdrive. It is best to tackle overheating of the laptop immediately because this is a problem that can cause the battery to age faster.
Causes Of A Warm Laptop
Intense Use
No matter how handy and how sophisticated your laptop is, it is and remains a device that cannot function optimally forever. If you use your laptop very intensively, for example for hours on end and this several times a day, it is not uncommon for it to overheat. Constantly surfing, processing texts, downloading videos, etc. gives a laptop a lot of "work" and that takes its toll.
Dust And Dirt
An essential factor that very often turns out to be the culprit of your laptop overheating is simply: pollution. Small dust particles, dirt, and food scraps (eg crumbs) that are lying around easily end up in the laptop and cause unnecessary pollution.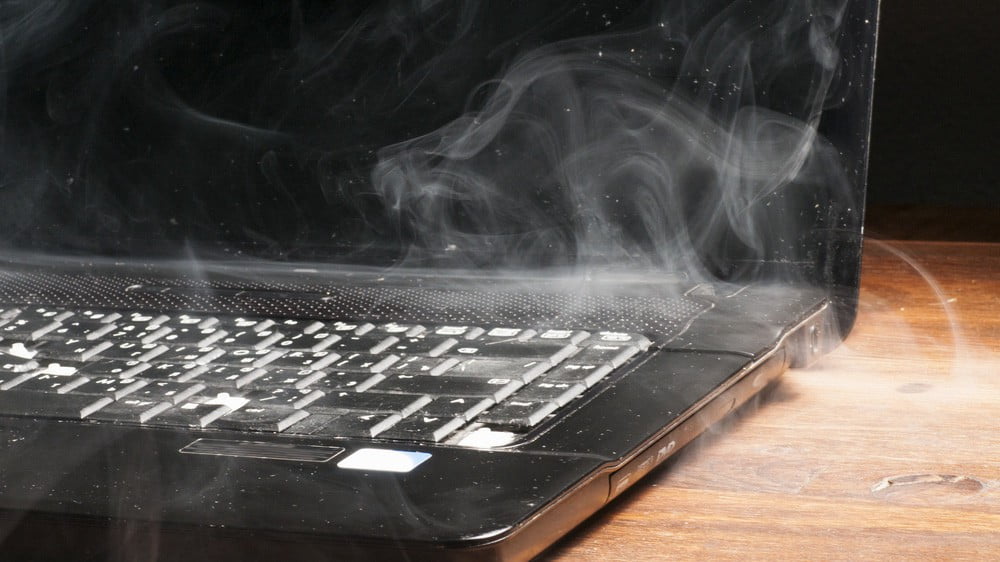 Dirt and dust can get in front of the laptop's ventilation system, making it more difficult for it to do its job. As a result, the battery and the fan will have to waste more power and energy to dissipate the heat from the laptop. That is why the laptop gets overheated and makes a lot of noise: it almost looks (with some sense of exaggeration) almost like an airplane about to take off.
Warm Environment
When you use your laptop in a warm environment, it can suffer adverse consequences. At a fairly high room temperature, your laptop will logically also become warmer. Think of extremely warm summer temperatures (heat waves) or the situation where you use your laptop in an excessively heated room in the winter. Try to use your laptop in a cool place, such as near an open window, a fan, or an air conditioner.
Delayed Programs
There can also be quite a few other programs running in the background of "normal" activities. These can consume more power from the laptop and slow down its operation. Check carefully whether unnecessary programs are active while you are working with your laptop. Remove or uninstall unnecessary slowdown programs whenever possible.
Reading Suggestions: 
WordPress themes for architects and real estate agents
Computer Virus
Computer viruses have the annoying characteristic that you only notice that they have affected your laptop when it is already too late. Some viruses are so persistent that they put your computer into overdrive, which can cause overheating. At the same time, your laptop will run very slowly and your personal data may be at risk of theft, hacking, etc…
Laptop Gets Overheating: Tips
Switch Off Regularly
If you use your laptop very intensively, don't forget to just give it a rest. For example, if you take a break to eat, don't download a YouTube video to listen to the music. Simply turn the device off to allow the battery to rest.
Avoid Leftovers
It's something so many laptop users get involved in "laptop lunches". Eating on the laptop is a phenomenon that makes it very easy for crumbs and food scraps to end up between the keys of the keyboard and cause unnecessary damage there. Moist spots also easily occur when, for example, soft drinks are spilled. Using your laptop as a refined dining table is therefore not recommended.
Dust
Dust particles are found in large numbers on sheets, clothing, and pillows. It is therefore better not to use your laptop in bed or on your lap on the sofa: that way, dust particles have free rein to end up in your laptop. On the other hand, preferably place your laptop on a hard surface such as a glass or wooden table and check whether the heat can escape properly via the fan. If necessary, place the laptop slightly higher than the supporting surface itself for optimal ventilation.
Cleaning Laptop
Clean the laptop yourself regularly so that unnecessary dirt is removed. Remove the battery and clean it with a cleaning cloth, but be careful not to introduce new dust. Run a brush over the keyboard and wipe off any crumbs. Hold your laptop upright for a while and tap the back lightly: you will see that a lot of dirt already appears that way.
When wiping your laptop, it is recommended that you choose cleaning cloths with as little fiber as possible, also known as microfibre cloths. Complete cleaning kits for laptops are also available, which usually contain an air spray in addition to cleaning cloths. With this air spray, you can remove dirt from your laptop in a handy way.
Couple of examples of such laptop cleaning kits:
Aidata Cleaning Set Laptop
Delta Cleaning Set
Cleaning Laptop
In addition to cleaning the laptop, "cleaning" is also important. This means cleaning the software with special uninstallers to "delete" viruses, malware, and unwanted products from your laptop. Some examples of such cleaners are CCleaner and AdwCleaner.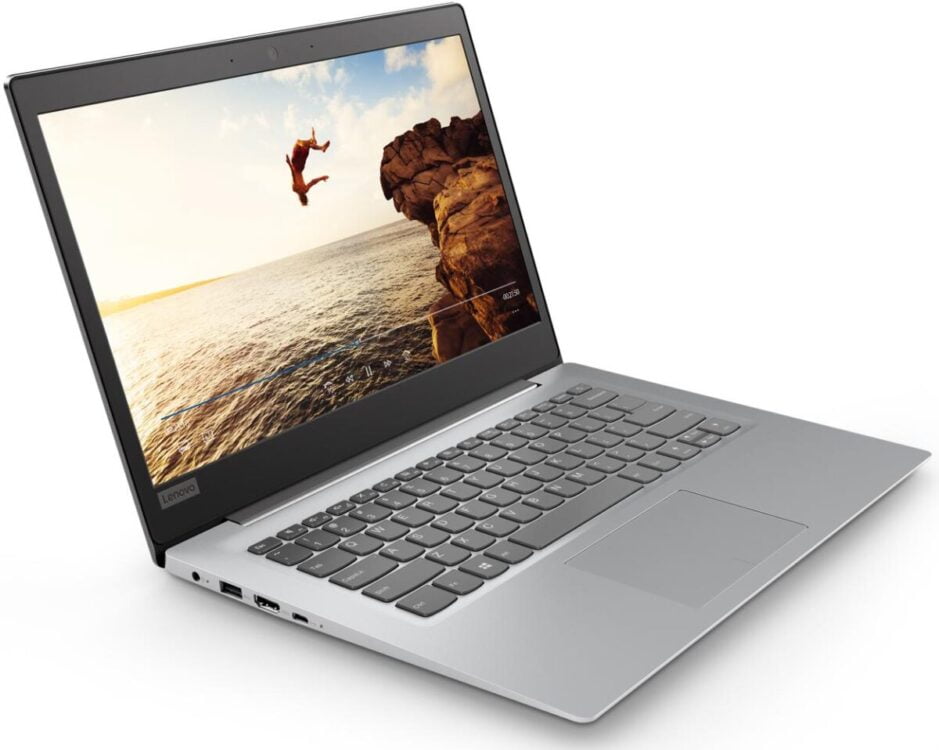 Reinstall
Even after this step, your laptop can work better and the chance of heating is a lot smaller. If there seems to be no progress, you can also have your laptop reinstalled. However, starting from scratch with your laptop means that you must first secure the programs and documents you want to keep. To ensure that you do not lose any data, it is best to call on a specialist for the reinstallation of your laptop.
Replace laptop
If all these tips do not improve the performance and your laptop continues to function erratically, it may be advisable to consider purchasing a new one. The average lifespan of a laptop is about 4 to 6 years and once that period is exceeded, more and more problems will occur. The costs of maintenance and repair of your laptop then gradually increase and it seems better to replace your laptop. Buying a second-hand laptop is an option, but in that case, you may have to deal with the same problem: regularly paying costs for maintenance and repair. A better option seems to be purchasing a
new laptop. The advantage of this is that you can immediately use the latest gadgets in the field of hardware and software. The next generation of laptops is always of better quality than the previous ones, and the latest new devices are more convenient to use and lighter in weight.