The Best Grease Removers – Opinions 2022
Removing grease and dirt from different surfaces, appliances, utensils, and clothes, among many others, can be easy and fast if you use a grease remover product. In this sense, we present below a compilation of the best products available on the market, so that you can choose your new ally in cleaning
1. Agerul Fat Remover Concentrate Bottle plus Refill
The concentrated formula of Agerul grease remover softens and dissolves grease quickly and effectively in those places and surfaces that tend to get dirty due to daily use; such as kitchens, tiles, bathrooms, floors, and fireplaces, cars, upholstery, clothes, etc. Likewise, it could be a good alternative since it is a profitable product; because with a small amount, either pure or diluted, and without rubbing, an impeccable result is obtained.
This time, it is a 750 ml spray bottle plus a refill bottle of equal volume. At the end of the first bottle, simply by exchanging the spray gun, you can continue cleaning without delay, accurately targeting the area to be degreased.
Likewise, in the case of cleaning by diluting the grease remover, the replacement bottle cap has a practical dosing system to control the amount of product without spilling.
If you are still wondering which grease remover to buy; Below, we bring you a small list of pros and cons for your consideration.
Concentration: The concentrated formula of this grease remover cleans quickly and effectively, with just a little product.
Fragrance: The perfumed fragrance of this grease remover leaves a pleasant feeling of cleanliness in the home environments where it is used.
Pack: Two 750 ml bottles come, one with a spray gun and a spare one.
Materials: To clean aluminum or painted surfaces, it is recommended to dilute the product, so as not to affect the material or its finish.
2. Cillit Bang Grease Remover Cleaner
If you are wondering which is the best grease remover for the home, this product could be a purchase option, since it has a new improved formula that offers good results when removing food remains and embedded or burned fat; and the best, effortless.
Speaking a little more about this fat remover, we can say that it is easy to use and is applied according to the fat to be removed. In this sense, the manufacturer recommends an application for superficial dirt of 2 to 3 sprays for moderately dirty surfaces and 4 to 5 for difficult dirt; for which the product should be spread with a sponge or cloth and rinsed later with enough water.
On the other hand, if we focus on its design, we can notice the ergonomic shape of the container, which gives a firm grip. Thus, you can comfortably hold this 750 ml presentation that has a powerful trigger and two-position safety nozzle (off – on).
Below, we present a summary of the most outstanding features of the grease remover, in order to help you in your purchase decision.
Reading Suggestions: Modern Living Ideas; Let Us Inspire You
Multipurpose: Its formula has been designed to be applied to different types of surfaces, utensils, and household furniture without damaging them.
Design: The container of this grease remover has a striking and ergonomic design, which facilitates its handling.
Effect: This grease remover cleans with maximum efficiency, leaving a shiny and traceless effect on surfaces.
Application: When spraying the product, it is recommended that the container is in a vertical position, so as not to affect the power of the shot.
3. Zotal Home Grease Remover
An advantage of Zotal's grease remover is that, in addition to effectively removing grease, and protecting and sanitizing surfaces and fabrics, it offers an economical cost, compared to other similar products. This is thanks to its 5000 ml presentation, the purchase of which represents savings in the medium term. In addition, the product is available for a long period, saving money and time by not having to go out and buy it frequently. For these reasons, it is promoted as the best price-quality grease remover on our list.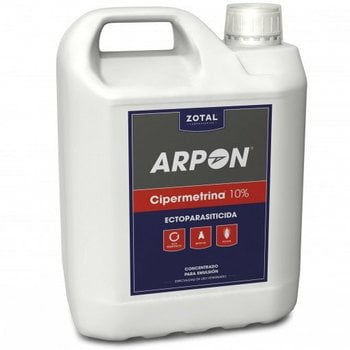 Delving a little deeper in terms of its use, it can be applied to different types of surfaces, appliances, and fabrics; such as stoves, extractor hoods, ovens, tiles, pots, clothing, and footwear, among many others. Likewise, it is easy to use, since it can be applied directly or diluted, according to the nature of the surface and the material to be cleaned.
In order to help you, we present a summary of the most outstanding features of this product.
Triple action: This grease remover works not only cleaning but also protecting and sanitizing surfaces and fabrics in the home.
Quantity: Its presentation in a 5-liter bottle provides enough product for several months.
Aroma: The product has a fresh lemon aroma, which leaves a pleasant feeling of cleanliness in the home.
Dispenser: To make the most of the product, and enhance its application, it is recommended to use a container with a spray gun and foam function.
4. Tenn Brilliant Kitchen Cleaner Gun
If you are looking for a grease remover to be your ally in the hygiene of your kitchen, Teen could offer an effective cleaning, since it not only manages to remove the most difficult grease but also prevents it from becoming embedded in the surface, which facilitates its removal. This is thanks to its formula with repellent action for quick and deep cleaning.
To talk a little more about this product, we will say that it can be used safely on surfaces such as countertops, plates, ceramic hobs, and sinks. As well as in ovens, microwaves, fryers and extractor hoods, among other appliances.
In the same way, its practicality stands out, since if it is used to clean surfaces that are not going to come into contact with food, it does not need rinsing, facilitating the cleaning task. On the other hand, we do not want to forget to mention that its container is anatomical and light for a solid grip.
Being considered one of the cheapest grease removers on our list, you might want to read the pros and cons below.
Diffuser: The presentation includes a dual-action diffuser: spray, for general dirt, and foam, for difficult grease.
Shine: This grease remover leaves glass and vertical surfaces shiny, for remarkable cleanliness in the windows of the home.
Repellent: Its formula with repellent action prevents grease from becoming embedded, for quick cleaning without rinsing.
Some materials: It is recommended not to apply the product on painted or varnished surfaces, as it could deteriorate its tone and gloss
5. Asevi Fat Remover Concentrate Spray
Within the cheap and effective fat removers, we find this Asevi presentation, characterized by its concentrated formula that thoroughly and effortlessly removes the most difficult fat. In this sense, it can be used in the kitchen and those surfaces where grease and dirt accumulate, such as countertops, ovens, stoves, ceramic hobs, hoods, tiles, and kitchen utensils; as well as on shutters, barbecues, car tires, etc.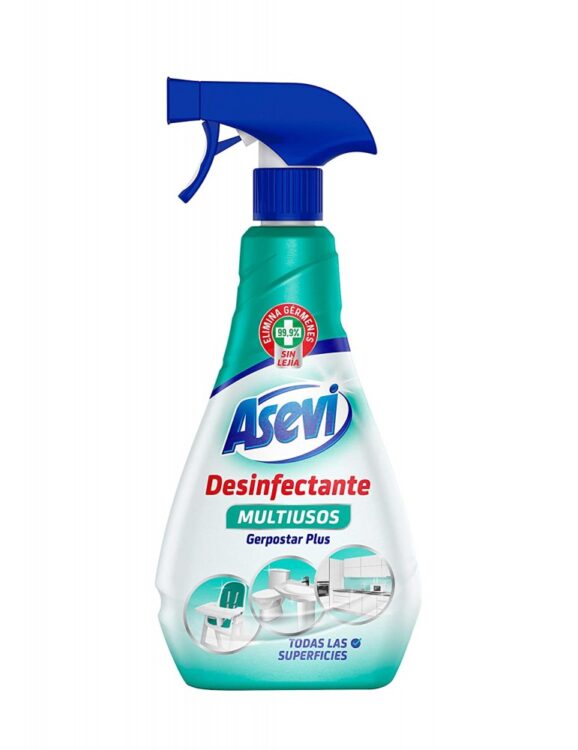 This is a strikingly designed 750ml bottle with a spray gun for effortless handling and a wide spread of the product in the most difficult areas.
Analyzing the qualities of this grease remover a little more, we do not want to forget to mention that its formula allows the product to be easily removed from the cleaned surface, leaving a fresh and mild citrus aroma; making household cleaning tasks easier and more enjoyable.
Since we do not want you to miss any details of the product, we bring you a small list of pros and cons.
Concentration: The concentrated formula of this degreaser is capable of removing the most difficult grease with maximum efficiency.
Practical: This lightweight 750ml spray bottle is handy for frequent household cleaning tasks.
Fragrance: The citrus aroma that it gives off in its path makes cleaning activities more pleasant.
Fabrics: In the case of delicate fabrics, it is recommended to do a test in an inconspicuous area, as it could deteriorate its appearance.
Frequently Asked Questions
Q1: How To Clean The Oven With Grease Remover?
If you need to clean the oven, it is advisable to first review both the advice related to cleaning the equipment given in the manufacturer's instruction manual and the instructions for use of the grease remover to be used. These may vary depending on whether it is a sprayable liquid degreaser, cream, or foam. Similarly, make sure the oven is turned off and unplugged before you begin work.
The cleaning process is really simple, thanks to the degreasing products available on the market today. In general, the first thing to do is remove any remaining food, if any; to then proceed to remove the grids or trays, as the case may be, for separate cleaning.
Next, the grease remover is applied to the inside of the oven, as well as to the grids or trays removed; letting it act for the recommended time to maximize its potential. Once elapsed, proceed to rub with a fiber or cloth depending on the difficulty in removing the fat. Then, in the case of the internal part of the oven, the product is removed with a damp or dry cloth and, finally, the trays or racks are rinsed under the tap, in the event that the product needs to be removed.
Q2: How To Make A Homemade Grease Remover?
If you need a fat remover, but you don't have one, with basic ingredients commonly used at home you could prepare a homemade one. In the same way, it can provide you with effective results similar to those provided by commercial products.
In this sense, you can prepare a solution with lemon and dishwashing soap, which are cleaners capable of removing grease from surfaces; sodium bicarbonate, which has an abrasive effect capable of removing grease adhering to appliances and surfaces; and white vinegar, which facilitates the removal of grease and stains caused by food.
Thus, to make a grease remover with these components, you will need to mix half a liter of water, 50 ml of white vinegar, 2 tablespoons of dishwashing soap, 1 tablespoon of baking soda, and 2 tablespoons of lemon juice in a large jar with a spout. It is recommended that you pour the ingredients little by little and in that order since the mixture effervesces as a result of the reaction between the lemon and the baking soda. Finally, pour the grease remover preparation into a recycled spray bottle.
Q3: How Does A Grease Remover Work?
Grease removers, according to their nature (alkaline, neutral, or acid) are composed of molecules with both hydrophobic (affinity with fat) and hydrophilic (affinity with water) properties. Therefore, once they come into contact with fats, they act, through a chemical reaction, dissolving or emulsifying them. This effect reduces their adherence to surfaces or fabrics and therefore they can be removed by water.