The dining room is one of the most important spaces at home since here meals will be shared and quality time will be spent with the family. For this reason, it is necessary to dedicate the time and attention required to following the most popular trends in dining room decoration.
In the home, there are several areas that can be used to spend time with the family, but one of the most essential and usually the most used is the dining room. Therefore, next, we will review what are those trending elements that will help you decorate this space:
Table For Dining Room Decoration
As expected, the dining room table is one of the essential elements to start the decoration process. The model you choose does not necessarily have to be large since you can find dining tables for 2 or 4 people if you do not have much space.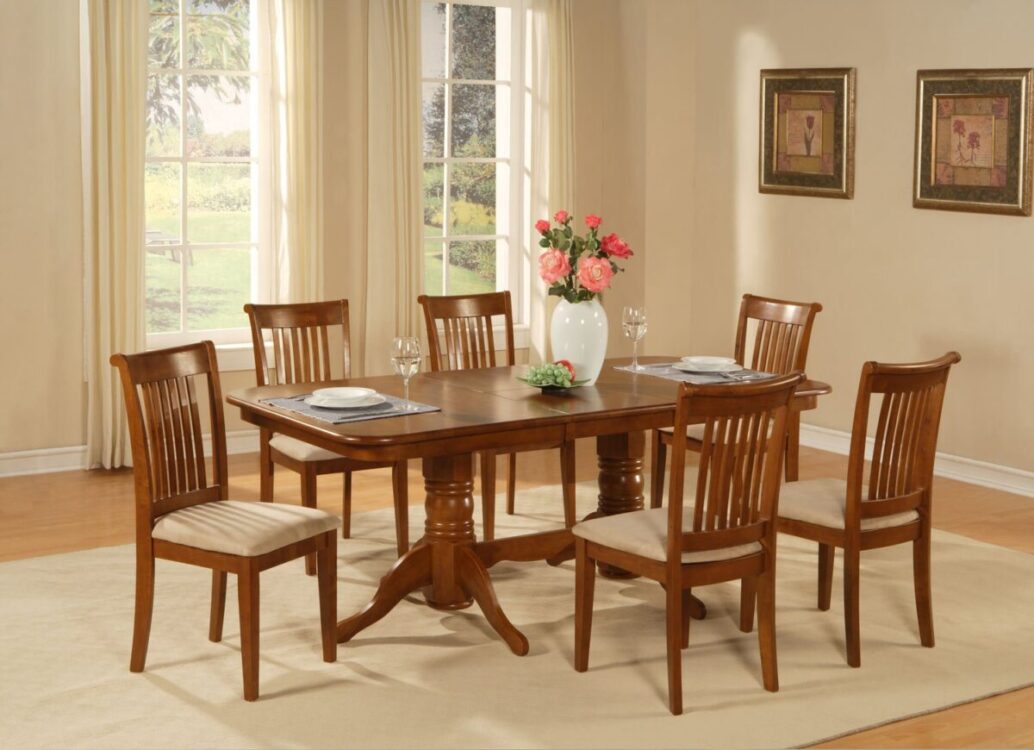 For example, a VidaXL table could be a great option to equip your home, as it has good manufacturing finishes, a design in line with today's favorite styles, and, of course, the right level of comfort for the whole family.
Chairs 
The chairs are complements of the dining room table, so their design must be in accordance with the style of the table, in order to give the feeling of a whole.
When you are looking for which chairs to buy, we advise you to look at the manufacturing materials, since the wood can have different finishes that affect both the touch and the color. Likewise, it is important to consider that they are ergonomic, preferably with seat cushions and high backrests. Thus, whoever uses them can feel comfortable throughout the meal.
Stools For Dining Room Decoration
Another alternative to equip your dining room with comfortable options is stools. These pieces of furniture, unlike chairs, are usually much higher, since they are generally used to sit on the edge of a bar. They do not have armrests or a backrest, so their construction must be robust.
These can be placed near the kitchen, preferably to sit at the counter, as they will provide a casual space in which the guests and the cook can interact while waiting.
Reading Suggestions: How To Decorate A Study Room For Children: Best Ideas 2022
Rugs  For Dining Room
When it comes to putting new tables or sofas in the house, many people choose to put a rug under them. This piece, in addition to delimiting the space in a subtle way without creating obstacles, can also generate a warmer and more pleasant environment.
When reviewing the options in rugs, the models that set trends are those of large size capable of covering more than the space occupied by the table, to generate the impression of spaciousness.
We advise you to choose a fabric that is easy to clean, that does not tangle and that is consistent with the decoration you have in the room. This will make it easier to camouflage the rug and make it look like part of a whole.
Showcases 
Among the furniture for domestic use, display cabinets occupy a special place in the home of many people. Generally, these types of structures are used to display decorations, glassware, or any other object of interest.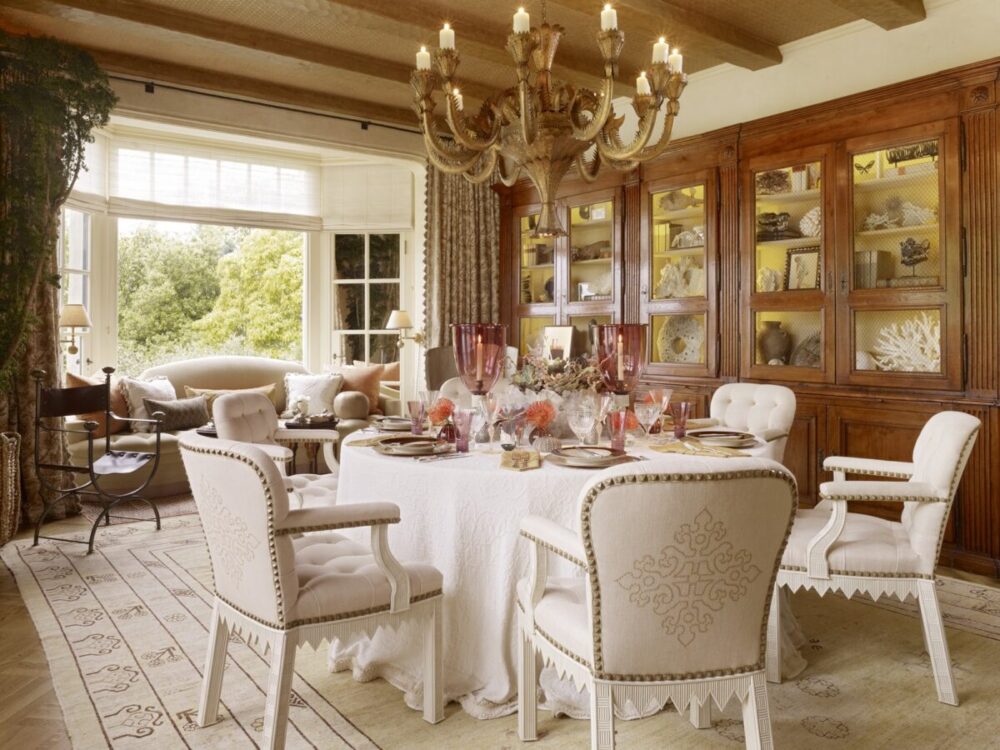 When you want to place a showcase in your dining room, we advise you to have it in the same style as the furniture and not to be too large, so that it does not look disproportionate. Also, do not forget to clean it regularly, to avoid the accumulation of dust and dirt.
Sideboard 
If you are not convinced about having a showcase in the dining room and you want a more reserved alternative, the sideboard may be the option you need.
This dining room furniture is designed so that you can discreetly store the crockery near the service area since they have drawers. You can also consider models with shelves where you can put the glasses or take advantage of the upper part, to place decorations, plants, or any other element that you consider positive for decoration.
Lamp 
To illuminate the dining room you have many options in lamps that can have one or several bulbs, depending on the decorative style you are looking for.
You can opt for a simple model with a large lampshade or also for a chandelier-style one if you prefer more striking lamps that have more prominence in the room.
In 2022, industrial style and large-size lamps are quite popular. These models are usually made of stainless steel or polished copper, to give them a rustic and elegant look at the same time.
Tablecloths Dining Room Decoration
Another element that can give your dining table the finishing touch is the tablecloth. At this time, placemats for each diner win the race between trends, since they allow each place to be personalized and make each guest feel special.
You can buy them in different fabrics, but netizens consider that neutral colors with sober or solid designs look better.
Decor 
Among the current trends to decorate the dining room, we also find the preference for minimalist design elements, made of wood or stainless steel, as well as abstract-style paintings.
Ambient
Last but not least, we have the atmosphere of the dining room. Sharing a meal can be both a social and intimate activity, depending on who is with you.
If you are going to receive friends and family, a good idea is to have certain snacks or snacks on a coffee table that help whet the appetite, as well as drinks according to the occasion. On the other hand, to enjoy a pleasant atmosphere as a couple, you can choose to put aromatic candles, soft music in the background, or even play with the intensity of the light in the dining room.
Whether you opt for a set of furniture to be the center of attention or prefer that the eyes be directed to the decorations in the room, if you look carefully and spend a little time, you can find fixtures and accessories that are particularly suitable. to your preferences.
In this way, you can give your personal touch to the decoration of your home, in addition to making it more practical on a day-to-day basis.