Clover is seen by many people as an annoying weed that ruins the look of their lawn or garden. They use all kinds of means to attack clover to ensure that it consists only of grass. What many do not realize is that clover is very healthy and useful for a lawn. Clover offers various advantages; both ecologically and aesthetically.
The discussion about clover can sometimes get heated, one sees it as a weed, while the other sees it as a beautiful part of his garden. Nevertheless, clover is a very useful plant for your lawn, which certainly deserves a place on every lawn, especially with the increasing drought.
What is clover?
Clover is a collective name for various clover species that belong to the butterfly flower family. Well-known clover species are the red and white clover, but several other clover species grow in Belgium and the Netherlands.
Clover can be recognized by the typical three leaves on the end of the stem. Clover can be either annual (dies after winter) or perennial (survives winter). Clover tends to form beds in open grassland. This means that they will grow grouped in patches in a grass field.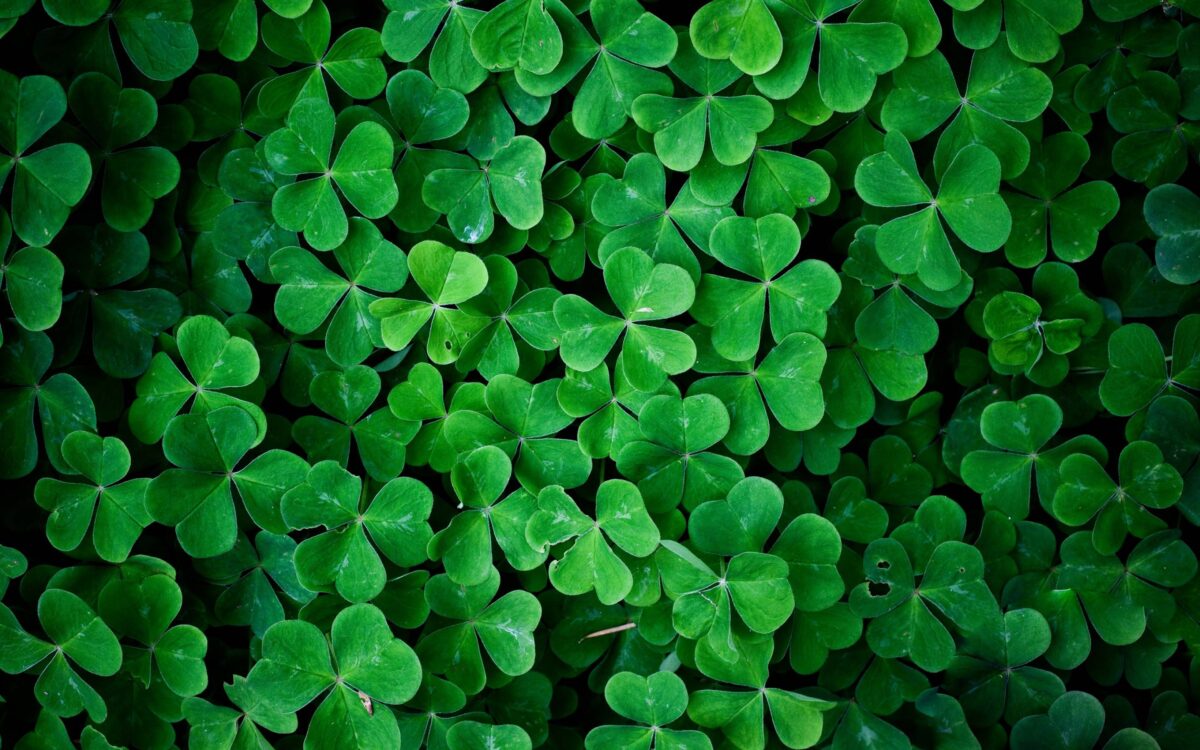 Enrichment of the soil
Clover is natural green manure of the soil. Clover will add nitrogen to the soil, making the soil richer and therefore more fertile. Especially in poor soils, sowing clover is a good and natural alternative to (artificial) fertilizer. For this reason, clover is often sown by farmers. Do you absolutely want a smooth lawn? Then you can first sow clover for a year and then plow it into the ground so that the soil contains enough nitrogen to sow grass.
However, because clover itself adds nitrogen, you are not allowed to add additional nitrogen to the grass. This will make the clover disappear. It is therefore in this way that clover is combated by some people with the nitrogen-rich blood meal. The control with blood meal sounds 'horrific', but it is completely biological.
Reading suggestions; Atmospheric autumn-winter decoration for the garden
Aesthetics
Keeping the lawn green during drought
During droughts, clover retains water much better than grasses. Clover will stay green up to three times longer than grass and will also protect neighboring grasses from drying out. This makes clover indispensable if you want to maintain a green lawn during heat waves and droughts. Especially when it is forbidden by the authorities to water your lawn, it is useful to have a few pieces of clover on your lawn.
Variety and flowers
In addition to keeping your lawn green, clover will also provide some variety to a dull lawn. It offers a different structure and will also brighten up the lawn with white or red flowers. You can also create nice shades in your lawn with clover fields, for example, you can grow a clover bed a little higher so that you create some relief in your lawn.
Reading suggestion: The 5 Best Garden Arches Of 2022
Ecologically responsible
Clover will also add ecological diversity to your garden. Clover is very popular with all kinds of insects, but especially with butterflies, bumblebees, and bees. They need the clover flowers to get nectar. Of course, they cannot do this on a lawn that consists only of grasses.