Wall finishes that are often used are stucco and fiberglass wallpaper. Both have similarities such as paintability, but there are also major differences. Often the costs for pieces are higher, and it takes longer before painting can take place.
Fiberglass wallpaper is more resistant to shrinkage cracks that occur in the substrate, is easier to clean and application is easier to master. The consideration is based on the cladding of an inner wall. There is talk of fiberglass wallpaper, similar names are non-woven wallpaper, glass fabric, fleece wallpaper, renovate, or glass fiber wallpaper.
Stucco and fiberglass wallpaper
stucco
This is a plaster product, also known as plaster. Water is added to the dry powder. The spreadable mixture is spread on the walls with specific tools. The plasterer spreads this in such a way that a flat and even surface is created.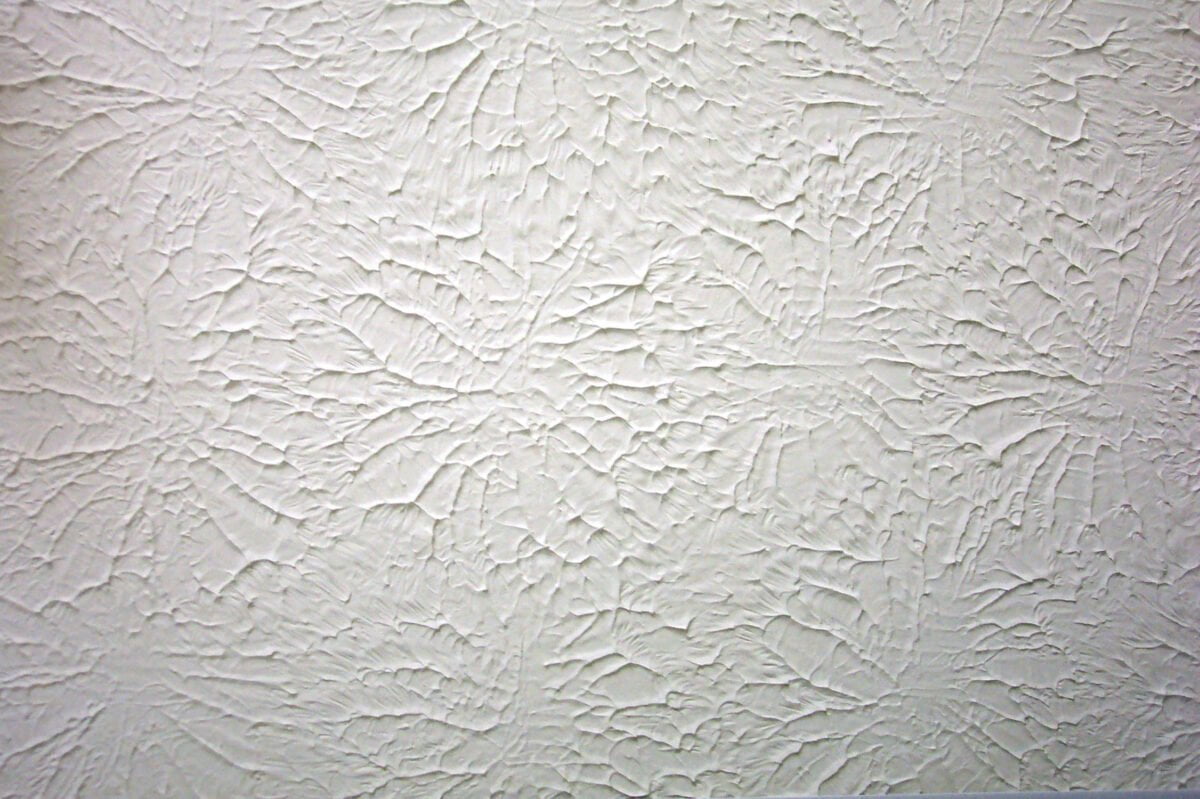 fiberglass wallpaper
Fiberglass wallpaper is a type of wallpaper made of small particles of fiberglass and is available as a smooth variant or with a small motif. The wallpaper is glued to the walls from the roll with special fiberglass glue. Any air bubbles are smoothed out. A small seam is created between the strips of the wallpaper.
Existing construction or new-build home
Both stucco and fiberglass wallpaper can be used in existing houses and new construction. In the case of a new building, there is a greater chance of shrinkage cracks/hairline cracks with stucco, due to the functioning of the new building. Some experts advise applying stucco only 1 year after completion, once construction moisture has left the house.
Shrinkage cracks are almost inevitable, especially with long walls and new houses without piles. There is less chance of shrinkage cracks in existing houses unless the house is located in an earthquake zone or has foundation problems. In existing buildings, the subsoil sometimes needs more attention, because a wall finish was already present or because the wall is crumbling.
Cost comparison
Cost per m2
One of the most important considerations is the cost per m2. Placing walls involves more craftsmanship and time, and is, therefore, more expensive per m2 than installing fiberglass wallpaper. Depending on the substrate, plastering per m2 can cost twice as much as fiberglass wallpaper. The difference in costs decreases when the surface is very irregular. In that case, the application of fiberglass wallpaper will take more time, because the surface must first be leveled.
Hiring a professional
Plastering a wall perfectly straight and smooth is real craftsmanship. Because a wet plaster product is used, it is a considerable physical load. The hourly rate of a plasterer is often slightly higher than that of wallpaper. In addition, a plasterer needs more time per square meter than a wallpaper. Because the turnover rate of a fiberglass wallpaper is higher, there will be a gap sooner to schedule an appointment.
Reading suggestions; 5 varieties of ferns to decorate your home
Substrate, materials, and working speed
Surface treatment
For both wall finishes, the walls must be treated with a primer. This prevents the end product from drying too quickly and thus the formation of cracks. External corners must also be provided with a steel corner spear beforehand. In the case of stucco, the substrate must not contain any loose parts. Small or large irregularities are smoothed out with the plaster mortar.
Before sticking fiberglass wallpaper to the wall, the surface should only have small holes. It is wise to sand the surface (possibly with a machine), otherwise, irregularities will become visible through the wallpaper. Fiberglass wallpaper can be applied over existing stucco, the other way around is not possible.
Required building materials
Stucco consists of plaster mortar. Depending on the layer thickness and finish, various plaster mortars are available in 25 kg bags. Fiber wallpaper is available in 1-meter strips, which are glued to the wall with fiberglass glue. If the walls are already wallpaper ready, less building material is needed for fiberglass wallpaper. If the surface is not yet level, a thin layer of plaster must first be applied locally before wallpapering.
Speed ​​of application and further processing
If the surface is ready for wallpaper (relatively flat), plastering takes more time than applying fiberglass wallpaper. With a surface that is very uneven, the time spent is approximately the same, since the surface for fiber wallpaper must first be made even.
Light switches must always be disassembled for stucco, this is not always done with wallpaper. After applying stucco, the plaster needs to dry for a few days to 2 weeks before it can be primed and painted. Fiberglass wallpaper can be painted immediately 1 or 2 days later, this does not need to be primed at that time.
Do-it-yourself job or not?
Applying both wall finishes takes time and attention to master. Treating the first wall on your own will probably not yield the desired result, despite many tips available on the internet. Therefore, always start with a wall that is inconspicuous, for example behind a large cupboard. When plastering, one has to get the hang of it, and take into account the plaster material that dries. Installing fiberglass wallpaper is quicker to learn, but here too there are pitfalls, such as difficult connections at seams and air bubbles under the wallpaper. Fiber particles can also cause skin and eye irritation.
Reading suggestions; Organize garden
Finish
Layer thickness
The layer thickness for stucco varies from 2 mm to approximately 2 cm. The smoother the surface, the less plaster mortar is needed. Thicker layers require more working time and drying time. With an even surface, the application of fiberglass wallpaper is thinner in almost all cases. This makes the connection to the window frames better for the face. In the event of an uneven surface, there is ultimately less difference between stucco or fiberglass wallpaper.
Smoothness
Nothing is as smooth as perfectly executed stucco. Fiber wallpaper is available both smooth and with a subtle pattern. However, it will not be as smooth as stucco, because of connections at external corners and seams between the different courses.
Color and paintability
Once stucco has dried after application, it can be primed and painted twice. Regular wallpaper can be directly painted twice. Pre-painted fiberglass wallpaper is also available, which means that only one layer of latex needs to be applied afterward.
Damages and Removal
Resistant to damage
Stucco is a plaster product and therefore less resistant to impact and scratches than fiberglass wallpaper.
Shrink Crack Susceptibility
Stucco is a lot more susceptible to shrinkage cracks. Small cracks that arise in the substrate are not a problem for fiberglass wallpaper, they are not visible through the wallpaper.
Fire/fire resistant
Stucco is slightly less resistant to fire and fire than fiberglass wallpaper.
Removing stucco or fiberglass wallpaper
Outdated stucco can start to peel off on its own. This can take decades, depending on moisture content, temperature, and materials used. If properly bonded, fiberglass wallpaper can last a long time. However, the adhesion of the fiberglass adhesive makes it more difficult to remove than stucco.
Repairs and cleaning
For both finishes, repairs to the wall with grazing light will always be visible, unless the wall is repainted as a whole once. After damage, stucco is relatively easy to repair with new plaster. Fiberglass wallpaper can also be repaired, but the repair will be more noticeable afterward compared to stucco. In the case of stucco, stains will draw deeper into the wall finish. This makes stains more difficult to remove than is the case with fiberglass wallpaper, where the stains remain more on the wall finish. However, removable paint can narrow the difference between the two.
Balancing variables
Choosing the right wall finish depends on a number of variables. It remains a personal choice which variables are given the most weight. Sometimes it is only possible to say afterward whether the right choice has been made. Spread of choice is also possible, by plastering one floor and providing the other with fiberglass wallpaper. However, there are some rules of thumb. If the wall is very uneven, it is better to plaster it. Before fiberglass wallpaper can be applied, in that case, the wall must first be smoothed with plaster mortar. Does the wall get dirty quickly, or do you want to gain speed or save costs? Then fiberglass wallpaper seems to be a better choice.