If you are looking for a plant that adapts well to bright but sunless interiors and that is also a true survivor of our planet, do not hesitate to put a fern in your life. You can also grow them outdoors, especially under trees or in those shady corners where you don't know which plant will survive.
Basic Care Of The Ferns
The Ferns are vascular plants of tropical, equatorial, and Mediterranean origin. Its "branches" with leaves are called fronds and do not bear flowers or, therefore, seeds. Its reproduction is carried out through spores, which appear on the underside, or through baby ferns that can appear on the tips of the fronds of some varieties.
Most ferns prefer indirect light, so you should avoid placing them in the sunlight. You can give ferns plenty of dim light with the help of artificial light like QUX led grow lights for ferns.
At home, the most common method of reproducing them is by plant division: separate them so that enough rhizomes and roots remain to form new individuals.
Reading suggestions; The 5 Best Garden Arches Of 2022
Transplant
It is advisable to keep the plant in its nursery pot until it adjusts to its new home. If you need to transplant, use plastic pots as they will better preserve the humidity of the substrate. Prioritize models that are wider than deep: they will better allow their growth.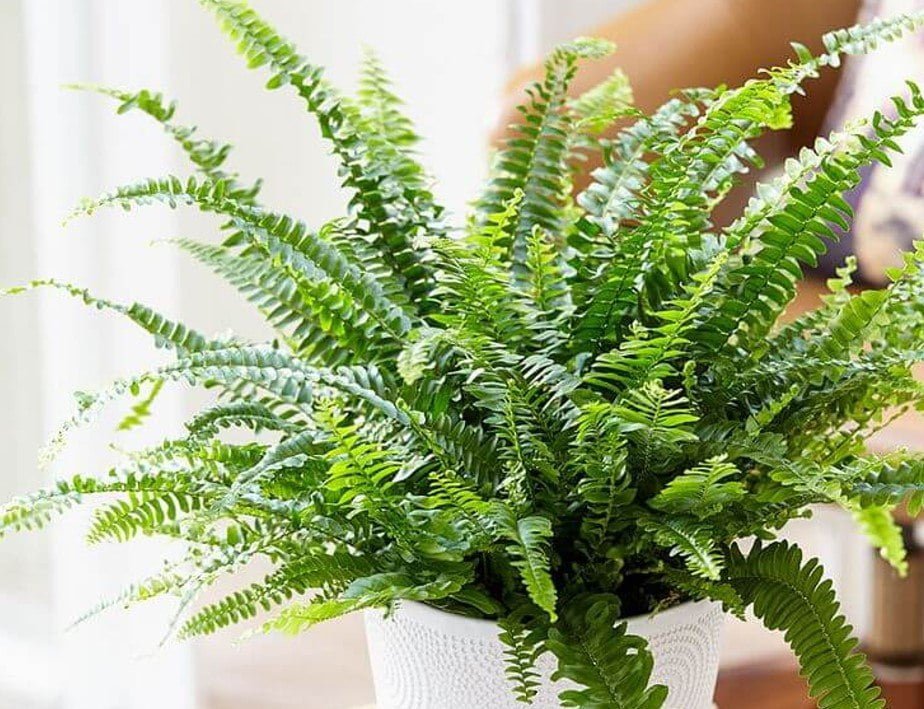 Substrate And Irrigation
Most ferns prefer acidic soils, so when transplanting, it is advisable to use a substrate for acidophiles or mix heather soil with a universal substrate.
You have probably seen the ferns growing in the wild in shady areas and near watercourses. Even among the stones that surround some fountains and that do not receive the sun's rays. This already tells us that they are plants that like high environmental humidity and irrigation that keep the substrate moist.
Attention: they need a moist but not waterlogged substrate. An excess of watering usually causes the appearance of fungi, with the consequent loss of leaves and death of the plant.
It appreciates constant spraying during the warmer months as well as in winter if you are growing it as a houseplant. Heating and dryness cause the leaves to turn yellow, present brown spots, and end up falling off.
Fertilization
Ferns appreciate regular fertilization from spring until the first cold weather arrives (in autumn or winter depending on your area). Use a liquid fertilizer for green plants and follow the manufacturer's advice regarding dosage and frequency (normally every 15 days).
Where To Place The Fern?
You can grow ferns as outdoor plants as long as you have a shady space and shelter from direct sunlight. In winter, they do not tolerate low temperatures, so it is usually necessary to keep them indoors.
They adapt very well to the humidity of bathrooms, but yes: they must be bright. If you are going to enjoy them in the living room or in another room, do not forget to spray frequently both in summer and during winter if they continue to get hot from the heating. Perhaps a humidifier can save you from being so aware of it: if you like indoor plants, it is a small investment that you will appreciate over time.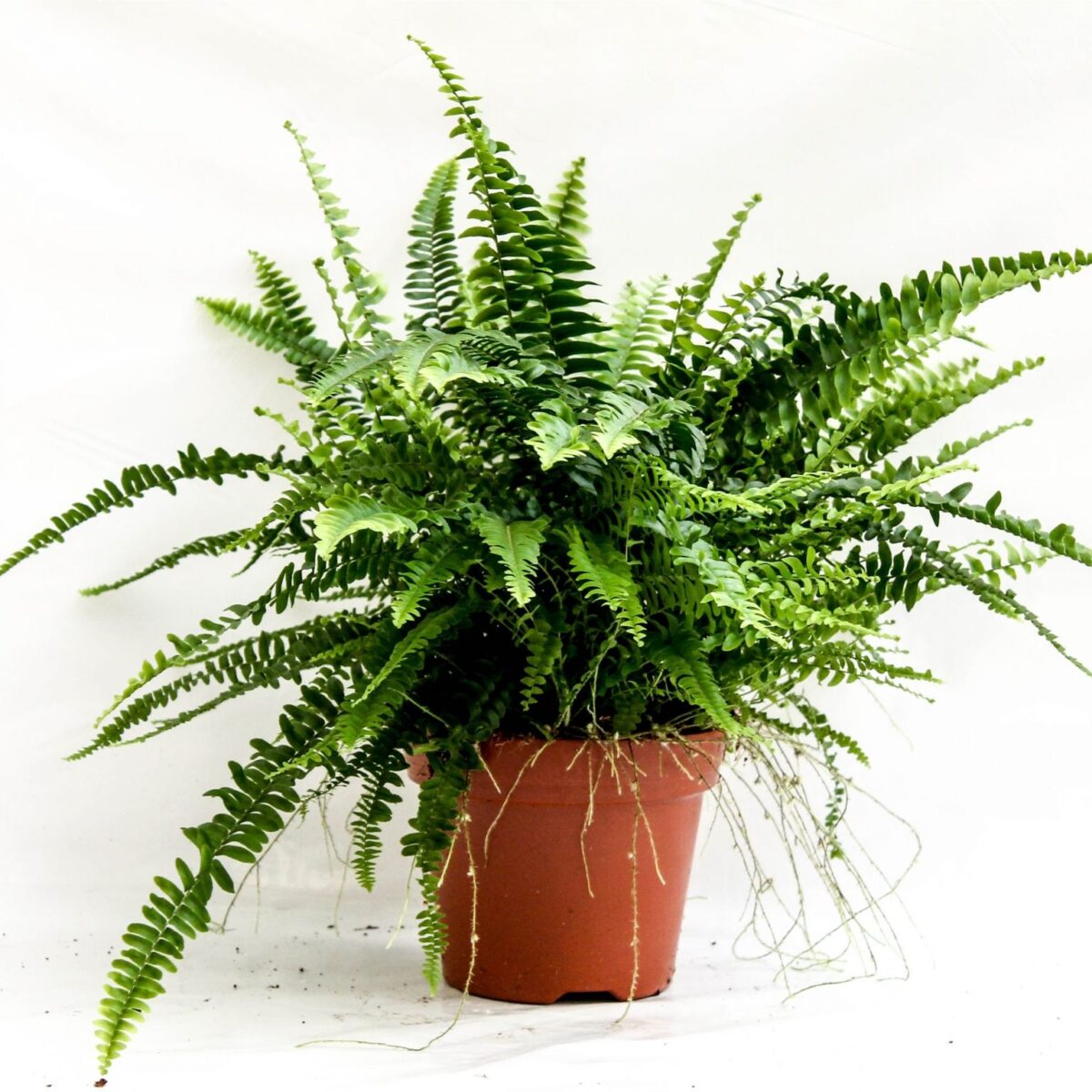 Regularly remove dry fronds to maintain their beautiful green color.
The Ferns Of Our Grandmother
What life is… the ferns that populated the patios and laundry rooms of our grandmothers have now become indoor plants. They were very wise: without internet and possibly with the only advice from the neighbors, they knew that these plants do very well in shady spaces and sheltered from the cold.
I remember the backyard when I was a child and the huge Boston fern in the corner: I always thought it was because of its size and years later I realized that it was the perfect space for it.