One in five people has a headache at least one day a week. But in order to combat headaches, one must know which type of headache is bothering you. Tension headache is the most common form of headache. Migraine is a form of headache that is significantly more common in women than in men.
Type Of Headache
Tension Headache
Migraine
Cluster Headache
Facial Pain
(Muscle) Tension Headache
(Muscle) tension headache is the most common form of headache. It is a collective name for several headache types that can be experienced differently by every person. Often the pain starts in the neck and then radiates to the head. It feels like a band is getting tighter and tighter. The pain is not stabbing, but dull and oppressive.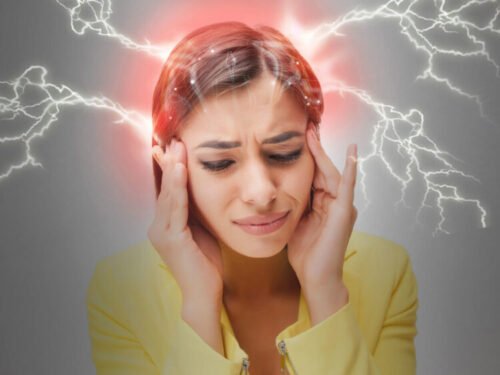 You can also suffer from bright light, loud noise, and painful shoulders. Tension headaches can be related to tension at home or at work, but can also be caused by excessive muscle tension or incorrect posture. Sometimes there is no apparent reason.
Women are more likely to suffer from this type of headache; hormone fluctuations may also play a role. A painkiller helps against tension headaches, but sleeping for a while sometimes works wonders.
Migraine
Migraine is a form of headache that is significantly more common in women than in men. One in five women suffers from migraines compared to one in ten men. Migraines are plagued by recurrent pain attacks.
The pain is throbbing in nature, often located on one side of the head, and may be accompanied by nausea, difficulty speaking, hypersensitivity to light and sound, shivering, and loss of vision. A migraine attack can last from several hours to several days. Nowadays there are good medicines for the treatment of a migraine attack, the so-called triptans.
Triptans cause the painfully dilated blood vessels in the head to narrow again. It is still not entirely clear how migraines arise, but it is believed to be caused by dysregulation in the brain due to stress, too much light and/or noise, fatigue, hormonal fluctuations, or a disturbed eating rhythm. Migraine is often hereditary.
Reading Suggestions: The Dates: health benefits and nutritional value of the dates
Substance-Dependent Headache
Getting a headache due to the use of painkillers and/or medicines is common. Those who take painkillers, triptans, or medicines containing ergotamine more than twice a week run the risk of developing this chronic form of headache. Using too much caffeine can also cause substance-dependent headaches.
Those who suffer from this type of headache often take painkillers preventively. This creates a vicious circle of taking pain medication and the development of substance-dependent headaches. Just getting rid of this headache is not easy. Professional help is often needed to get people to stop using painkillers, in order to reduce the onset of headache complaints.
Cluster Headache
Cluster headaches are more common in men than women. Cluster headaches are so painful it's nicknamed "suicide headaches." This form of headache is characterized by a sharp pain behind one of the eyes or at the level of the temple. The attacks occur one after the other in clusters, can occur several times a day, and last an hour on average.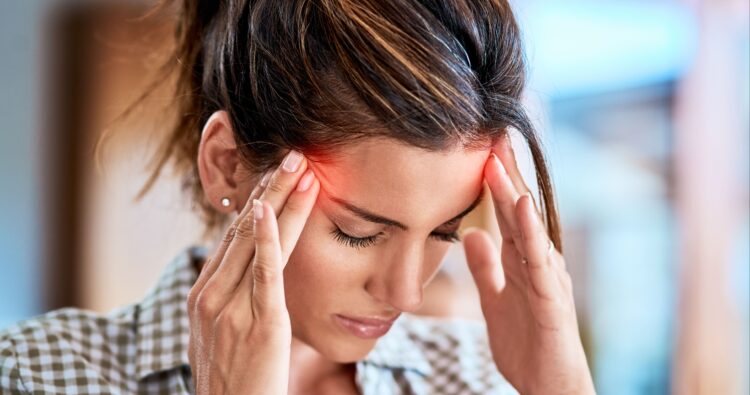 It is not entirely clear how cluster headaches develop. One theory is that it is caused by an abnormality in the hypothalamus in the brain. It regulates the biological clock and that would explain why the attacks occur at regular intervals. And often also in the same season, which could point to the length of the day as a trigger.
Another theory is the difference in pressure in the blood vessels, which can pinch nerves. In addition to the intense pain, the other symptoms are watery eyes, stuffy or runny nose, sweating, and droopy eyelids. Cluster headaches can be treated with triptans and/or oxygen therapy.
Facial Pain
Facial pain comes in two forms: typical and atypical. The typical facial pain is characterized by sharp, short shooting pains in the face, caused by a blood vessel pressing against a nerve. The atypical form of this headache, which can be caused by a damaged nerve, is recognizable by a nagging, prolonged pain. There are medications for facial pain, but sometimes surgery is necessary.