There's a reason that Indian cuisine is so revered around the world. It's full of flavor, it's healthful, and it's incredibly diverse. One of the most distinctive characteristics of Indian food is its use of spices.
Spices have been used in India for centuries to add flavor to food and preserve it. But do you know that there are also many health benefits associated with using these fragrant ingredients? Here are some common Indian spices and how they can help your body
Turmeric
Indian cuisine frequently uses spice turmeric. It has been shown to have anti-inflammatory effects on the body. Turmeric contains curcumin, which may help prevent cancer and other diseases.
Turmeric is thought to improve digestion, strengthen the immune system, treat arthritis and other joint pain, prevent Alzheimer's disease, and increase energy levels. Some studies suggest that turmeric can be used as an alternative treatment for diabetes mellitus type 2 (DM2). For ease of regular turmeric consumption to aid with these benefits, consider researching the best turmeric supplements to take.
Reading Suggestion: Food That Make You Happy
Cardamom
Cardamom is a spice from the ginger family, and it's been used in India for centuries. Cardamom has a warm, sweet, spicy flavor that pairs well with cinnamon. It is often used to flavor tea, desserts, bread and curries.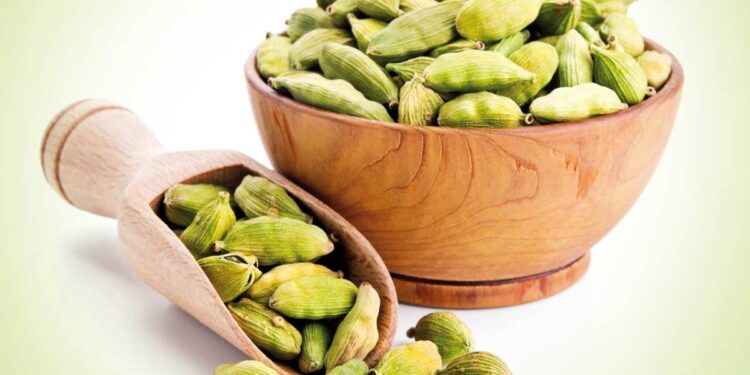 Cardamom can also be helpful as an anti-inflammatory agent when consumed in small amounts regularly; one study showed that consuming ground cardamom daily for 12 weeks increased blood levels of glutathione.
Mustard Seeds
Mustard seeds are used in Indian cooking. They are often ground and added to a tempering mixture to flavor various dishes. Mustard seeds can also be added directly to curries or stir-fried vegetables.
Mustard seeds contain omega-3 fatty acids, which are suitable for your cardiovascular system.
They also may help lower cholesterol and blood pressure levels, reduce inflammation (which can contribute to heart disease), boost brain function and memory loss prevention, regulate blood glucose levels (which helps prevent diabetes), support weight loss efforts by increasing metabolism, fight certain cancers like breast cancer or colorectal cancer due to their anti-inflammatory properties.
Cinnamon
For thousands of years, ancient cultures have used cinnamon, a potent anti-inflammatory and antioxidant spice. Cinnamon's health benefits include the following:
Natural anti-inflammatory properties can help reduce inflammation and prevent certain diseases like heart disease and diabetes.
A great source of manganese, calcium, iron and fiber—all important nutrients for overall health.
Antioxidants that protect cells from free radicals.
Cumin seeds
Cumin seeds are used to flavor curries, chutneys and pickles. Due to its volatile oils, cumin can be a digestive aid and give food a taste. The seeds are also high in calcium, iron and zinc, vital nutrients often lacking in the modern diet.
Cumin's anti-inflammatory properties make it useful for treating many conditions, including arthritis or asthma. Cumin has also been shown to help prevent cancer cell growth by inhibiting angiogenesis.
Asafoetida
Asafoetida is a spice that's used in Indian cooking. The taste is highly spicy and can be described as smelling like garlic and onions. But, it has been used for over 2000 years as a digestive aid to treat flatulence, bloating, and bad breath. It can also be added to curries, soups and stews to enhance the flavor.
Asafoetida contains sulfur compounds that help break down fats that cause constipation by stimulating bile production in your intestines so they can function properly again after eating a large meal with high amounts of protein or fat.
Conclusion
Indian spices are known for their healing properties and benefits. They have been used in traditional medicine for centuries and are still widely used today. The spices have medicinal properties but can also be used as condiments or added to recipes for flavor.