Fortunately, we have known for a long time since the documentary "Supersize Me" that the food at McDonald's is not food that you have to eat every day. And if we think a little logically, we secretly know that ourselves. But how many kcal are there is a complete menu?
Fast Food
We have known for a long time that the food from McDonald's, or that of any other fast-food restaurant, is not the healthiest food. For those of you who haven't seen filmmaker Morgan Spurlock's documentary Supersize Me yet: definitely do this! This isn't to vilify McDonald's, but you are what you eat and it might surprise you.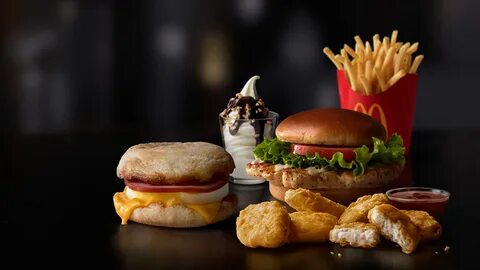 The problem with fast food these days is that many people downplay it. We all know it's bad, we're not stupid. But we always come up with a good reason to eat fast food anyway. "I didn't have time to cook", "I deserved it" or "Oh well, I can do it this once". Of course, fast food once every six weeks really can't hurt. But those people who shout the previous statements are precisely the people who eat fast food every week. And that is just not the intention!
McDonald's
Nowadays, the nutritional values ​​of, for example, a hamburger at McDonald's are neatly stated on the packaging. The nutritional values ​​table is also freely accessible to everyone. Just look at the bottom of your placemat. You may have seen it. But have you actually calculated what everything is together? And how many grams of fat and saturated fat?
A medium Quaterpounder menu with a milkshake and an ice cream is no less than 1695 kcal and contains 71 grams of fat! For comparison: an adult woman needs about 2000 kcal per day. A healthy daily fat intake is around 70 grams.
know what you eat
Of course, you don't have to stop eating McDonald's food right now. But you can choose a lot more consciously. For example, do not take a milkshake or sugar-rich soft drink, but rather a spared or diet/zero soft drink. Instead of fries sauce, you could use ketchup and a cone instead of a Sundae ice cream. This saves a nice 695 kcal and 23 grams of fat, and in the end, you enjoy just as much.
Reading suggestions; How do I defrost food using a microwave?
The tables below show the nutritional values ​​for different menu compositions. See for yourself how much your favorite menu delivers and think consciously about how you can make your menu "less bad".
| with fries, cola and 2 fries sauce | kcal | protein | carbohydrates | sugar | Fat | saturated fat | salt |
| --- | --- | --- | --- | --- | --- | --- | --- |
| McNuggets (9 pieces) + BBQ sauce | 1230 | 31 gr | 155 gr | 67 gr | 53 gr | 5 gr | 4 gr |
| McChicken | 1245 | 27 gr | 160 gr | 64 gr | 54 gr | 5 gr | 3.4 gr |
| Big Mac | 1305 | 33 gr | 158 gr | 65 gr | 59 gr | 12 gr | 3.7 g |
| quarter pounder | 1325 | 38 gr | 153 gr | 66 gr | 61 gr | 16 gr | 3.8 gr |
| Big&Tasty with bacon | 1685 | 53 gr | 167 gr | 68 gr | 88 gr | 24 gr | 4.9 g |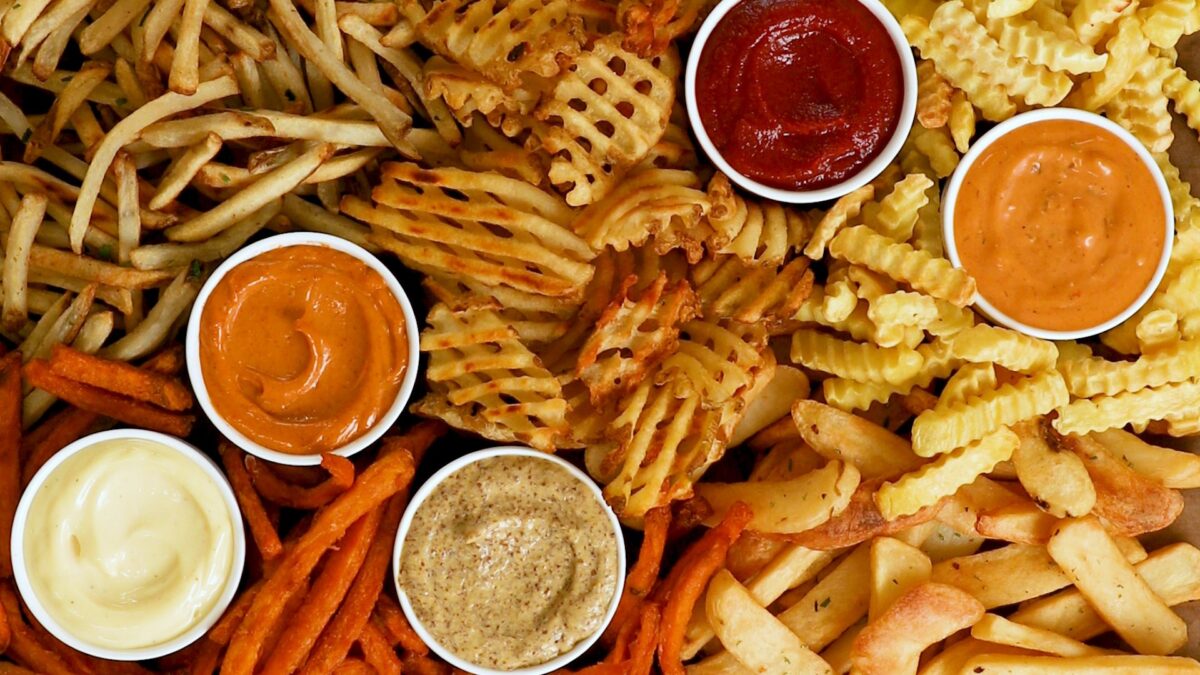 | with fries, cola and 2 fries sauce | kcal | protein | carbohydrates | sugar | Fat | saturated fat | salt |
| --- | --- | --- | --- | --- | --- | --- | --- |
| McNuggets (6 pieces) + BBQ sauce | 930 | 21 gr | 118 gr | 55 gr | 41 gr | 4 gr | 3.2gr |
| McChicken | 1070 | 25 gr | 132 gr | 53 gr | 48 gr | 5 gr | 3.2 g |
| Big Mac | 1130 | 31 gr | 130 gr | 54 gr | 53 gr | 12 gr | 3.5 gr |
| quarter pounder | 1150 | 36 gr | 125 gr | 55 gr | 55 gr | 16 gr | 3.6 gr |
| Big&Tasty with bacon | 1510 | 51 gr | 139 gr | 57 gr | 82 gr | 24 gr | 4.7 g |
| Milkshakes | kcal | protein | carbohydrates | sugar | Fat | saturated fat | salt |
| --- | --- | --- | --- | --- | --- | --- | --- |
| Strawberry medium | 330 | 6 gr | 61 gr | 55 gr | 6 gr | 4 gr | 0.5gr |
| Strawberry large | 415 | 10 gr | 76 gr | 69 gr | 8 gr | 5 gr | 0.6gr |
| Vanilla medium | 325 | 8 gr | 60 gr | 55 gr | 6 gr | 4 gr | 0.5gr |
| Vanilla large | 410 | 10 gr | 75 gr | 69 gr | 8 gr | 5 gr | 0.6gr |
| Deserts | kcal | protein | carbohydrates | sugar | Fat | saturated fat | salt |
| --- | --- | --- | --- | --- | --- | --- | --- |
| Cone | 115 | 3 gr | 19 gr | 17 gr | 3 gr | 2 gr | 0.2gr |
| McFlurry M&Ms | 345 | 8 gr | 49 gr | 45 gr | 13 gr | 7 gr | 0.3gr |
| Sundae ice cream with caramel topping and nuts | 385 | 9 gr | 65 gr | 49 gr | 10 gr | 6 gr | 0.4gr |
| Sundae ice cream with chocolate topping and nuts | 390 | 9 gr | 57 gr | 46 gr | 14 gr | 9 gr | 0.4gr |