If you have some old DVDs and want to play them on your Smart TV, surely you need to learn how to convert a VOB to MP4. The good news is that today it is easy to do this process online, with no limit in terms of the size or resolution of the final file and in a format adjusted to what you need.
Technology evolves continuously and ever faster. In just a few years, we have gone from DVD to streaming video, and from viewing content only on our television to doing it on our mobile or tablet. In this process, the change of format experienced by the so-called multimedia containers has played a major role. These files are nothing more than a container, so to speak, where the image and sound that is part of a video are stored and conveniently sent to wherever you want to play it.
The problem arises when the file format in which we have the content does not work well in our player. A task in which having a quality tool to convert VOB to MP4 will avoid many inconveniences. And it is that, although there is a backward compatibility theory of the most modern formats and players with the oldest formats, this is not always the case.
One of the clearest tests we have in the VOB format, common in DVD discs, which today is not always readable in a current device. And all this without forgetting the inconvenience that fewer and fewer users have a DVD at home. Fortunately, if you have an online converter for these file formats handy, you'll be able to update them to a more current type and use them wherever needed.
What Formats Are We Talking About?
Before getting into the matter, it is convenient to know what type of files we are talking about. Both VOB and MP4 are two widely known digital video formats, but they do not have the same utility. Starting with the VOB, this is often used to pack, so to speak, the audio and video content on DVDs.
Reading Suggestion: How Can You Buy Kratom At Affordable Prices?
Subtitles and menus are also included, with which we directly access scenes, the different audio versions, and also the extras included with the corresponding audiovisual content. This container format typically uses the MPEG-2 codec, which was the version available when this standard was first released to the market.
For its part, the MP4 format allows us to store audio and video together under a high-quality standard. Its name is a variation of MPEG-4, which is the standard it currently uses and which is the evolution of the original video files released many years ago.
This type of container file is widely used on the Internet, both when uploading and downloading video files to websites such as YouTube, Facebook, or Twitter and when it comes to enjoying streaming content through Twitch or almost any online video page that offers this service. This wide acceptance has to do with its versatility, given that the approach of the file makes it easy to adapt it to all types of sizes, quality levels, and devices, without loss of resolution and always offers a good image.
How To Convert Vob To Mp4 Online
The time has come to learn how to convert this type of file comfortably and easily over the Internet. The first step is to choose a page that allows us to perform this conversion for free, without a time limit, and without a watermark or any other unwanted element added to the final video. There are a lot of options for this on the net, so finding the right one for you will not be a problem.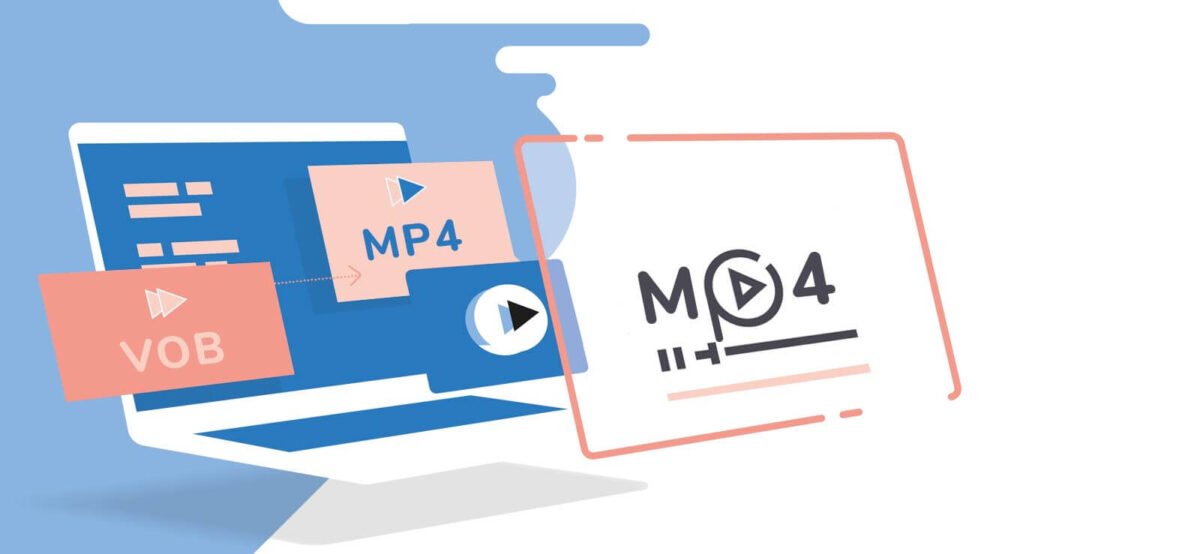 In general, all these online converters work in the same way. The user chooses, through the web form, the file in VOB format that he wants to convert.
Next, it is necessary to wait for it to be uploaded to the page, which may take a few minutes depending both on the size of said file and on the speed of the network to which the computer is connected. Once uploaded, the conversion process begins. Both during the upload and during the conversion, we will see a screen in our browser that indicates the remaining time of the operation and its progress.
When the conversion is finished, the page will let us know and all we have to do is download our converted file. As with the upload, the download process will likely take some time as well, so patience is key. Once the download is complete, we have the file already stored and we can comfortably view it on our computer, laptop, or any device compatible with the MP4 format.
If any errors occur during the process, it may be because the file size exceeds what the converter can handle. Therefore, it is important to choose a page that does not limit the size of the file to upload. As an alternative, some of these pages offer their own program, which is suitable for use on Windows 10 and any previous version of the operating system, which facilitates the conversion process and removes those limits.
An application that is still free and that will make it easy to transform these files at your convenience. So much so as to offer you more options to adjust its operation according to your preferences, in details such as the final resolution or the desired file size, among others.