Are you a high school student looking to unlock the mysteries of science, technology, engineering, and mathematics (STEM)? Do you find yourself captivated by the wonders of the world and eager to explore the endless possibilities of these fields? If so, you're not alone.
Many students like you are filled with curiosity and a thirst for knowledge, yet they may not always find the right support and encouragement to embrace it. Here are six powerful ways to ignite that spark within you, helping you unleash your potential and embark on an exciting journey of discovery. Get ready to dive into the fascinating world of STEM and unleash your inner genius.
1. Expose Them to Real-World Applications
One of the most effective ways to encourage high school students to accept STEM is by exposing them to real-world applications of these fields. Many students may struggle to see the practicality of what they learn in textbooks and classrooms. They may wonder, "How does this calculus equation relate to the real world? Why should I study physics when I don't plan on becoming an astronaut?"
To address these questions and ignite their interest, it is essential to show students how STEM knowledge and skills are applied in real-life scenarios. Invite professionals from various related fields to visit the school and share their experiences.
Engineers, scientists, programmers, and innovators can showcase the practical applications of the field in industries such as healthcare, environmental conservation, space exploration, and technology.
2. Make STEM Subjects Relatable and Fun
To truly engage students in STEM, making the subjects relatable and fun is crucial. Many students may perceive it as challenging and abstract, leading them to believe that these fields are not meant for them. However, incorporating relatable examples and injecting an element of fun can transform their perspective.
One effective strategy is to use real-life examples that students can easily connect with. For instance, when teaching physics, relate concepts to everyday experiences like riding a bicycle or throwing a ball. By showing how the principles govern these activities, students can grasp the practicality and relevance of the subject matter.
Moreover, according to Forbes, the US Department of Education recently introduced "YOU Belong in STEM," marking the first national STEM initiative in over a decade. The name conveys its purpose: fostering an environment where students and teachers feel a strong sense of belonging, laying the foundation for excellence in this form of education.
This initiative was a huge plus, given the advantage students can receive while having a fun learning experience at the same time.
3. Utilize Online Resources
In today's digital age, utilizing online resources is crucial for encouraging high school students to embrace STEM. Resources like online platforms provide a wealth of educational materials specifically tailored to the related subjects.
According to Proprep, an education platform, these resources offer a myriad of benefits that can enhance students' understanding and passion for STEM. One advantage of online resources is the flexibility they offer. Students can access these materials anytime, anywhere, allowing for self-paced learning.
Proprep also states that with the help of instructional videos, solving interactive quizzes, or accessing comprehensive study guides, online platforms provide convenience. This way, students can engage with the subjects like, Physics, Chemistry, Maths, and many more while practicing at their pacing.
Moreover, online resources often offer a wide range of content, catering to different learning styles and abilities. Students can choose the format that resonates with them the most, making the learning process more enjoyable and effective.
Reading Suggestion: Positive Words That Start With X
4. Encourage Participation in STEM Clubs and Competitions
Encouraging high school students to participate in STEM clubs actively and competitions is a powerful way to foster their passion for these fields.
According to the US News & World Report, through clubs, extracurricular activities, and after-school programs, STEM interest may be raised. More than twice as many middle school girls participating in these activities and clubs say they'll pursue engineering in college, and almost three times as many say they'll pursue physics.
These clubs provide a supportive community where students can collaborate, exchange ideas, and engage in hands-on projects outside the confines of regular classroom instruction. Joining a club allows students to immerse themselves in the subject matter and explore their interests more interactively and dynamically.
Participating in competitions adds an element of excitement and healthy competition to the learning experience. These encourage students to think creatively, solve problems, and collaborate effectively, all while showcasing their talents and innovative ideas.
5. Provide Mentorship and Role Models
Many students may lack exposure to individuals who have successfully pursued careers in STEM fields, making the path seem daunting or unattainable. By connecting students with mentors and role models, you can inspire and guide them on their journey.
Mentors serve as experienced guides who can offer students invaluable insights, advice, and support. They can share their experiences, provide career guidance, and help students navigate the challenges and opportunities of pursuing it. Mentors can also offer encouragement and act as a source of inspiration, showcasing the possibilities and rewards of STEM careers.
Role models are key in shaping students' aspirations and beliefs about what they can achieve. They help students overcome stereotypes and feel a sense of belonging in their fields. Role models can be found through various avenues, such as inviting guest speakers, panel discussions, or mentorship programs with industry professionals.
Reading Suggestion: 3 Legitimate Ways to Improve Your Studying Habits
6. Offer Career Exploration Opportunities
According to Springer Open, a study investigated the motivating beliefs that most significantly affected high school students' career choices. It looked at their relative preferences for pursuing specific sorts of STEM occupations over others. It was discovered that when choosing their most- and least-preferred jobs, the students largely used factors linked to utility and achievement value.
Therefore, career exploration opportunities must be given to students. It is a powerful way to encourage students to accept education and understand the sense of achievement value that they will get in the future when choosing their career path.
Many students may have limited knowledge about the diverse range of careers available within the fields, which can hinder their enthusiasm and understanding of the practical applications of these subjects. Providing them with opportunities to explore different careers can broaden their horizons and ignite their passion.
Organizing career fairs and panel discussions can expose students to professionals from various STEM fields. Inviting experts to share their career journeys, experiences, and the impact they have made can inspire students and provide them with valuable insights into potential career paths.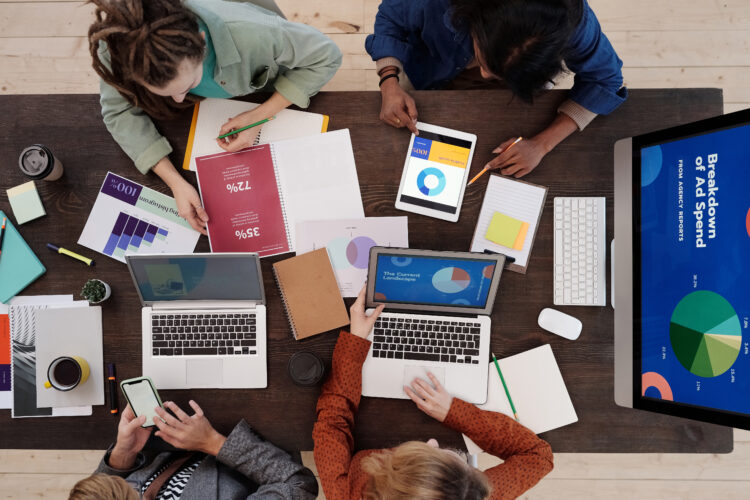 Promoting STEM Education Among High School Students Is Crucial for Shaping Their Future
Encouraging high school students to embrace STEM is a critical endeavor that requires deliberate effort and innovative approaches. You can spark their interest and curiosity by establishing an emotional connection, providing relatable examples, and addressing their curiosity.
When students see the relevance and practicality of STEM, they witness the exciting possibilities. Give them the support and guidance they need, and they are more likely to embrace the field wholeheartedly.