Ignoring a wisdom tooth cavity might seem like a minor oversight, but it can lead to serious health consequences. Many of us dismiss dental health issues until the pain becomes unbearable. However, when it comes to a tooth cavity, such indifference can have severe repercussions.
In this blog, we'll explore the reasons why neglecting a wisdom tooth cavity isn't just a dental issue but rather a ticking time bomb for your overall health. So stick around; you might just discover a piece of wisdom about your wisdom tooth that could save you from a lot of pain and trouble.
Tooth Decay Progression
Damage to the tooth enamel, which forms cavities, is the first step in tooth decay. If you don't treat it, it gets into the dentin and makes it sensitive. Then, it can get to the pulp and cause painful abscesses.
In the worst situations, decay can do a lot of damage and cause you to lose a tooth. Regular dental check-ups are important because they can stop this damage before it gets worse and save the tooth.
Infection and Abscess
An untreated wisdom tooth cavity can lead to an infection or dental abscess. Infections begin when harmful bacteria invade the pulp, causing inflammation and severe pain.
A dental abscess is a pocket of pus resulting from a bacterial infection. It can cause throbbing pain, sensitivity to hot and cold, bad breath, and even fever. Timely intervention is crucial to prevent the spread of infection and alleviate discomfort.
Pain and Discomfort
People who have cavities in their wisdom teeth often feel pain and discomfort. This pain might begin as a mild sensitivity to hot and cold temperatures or pressure from chewing, but it will get worse over time.
As the decay moves deeper into the tooth, the pain can become constant and very bad, making it hard to sleep and do normal things. This has a big effect on a person's quality of life, which is another reason why dental problems need to be found and treated quickly.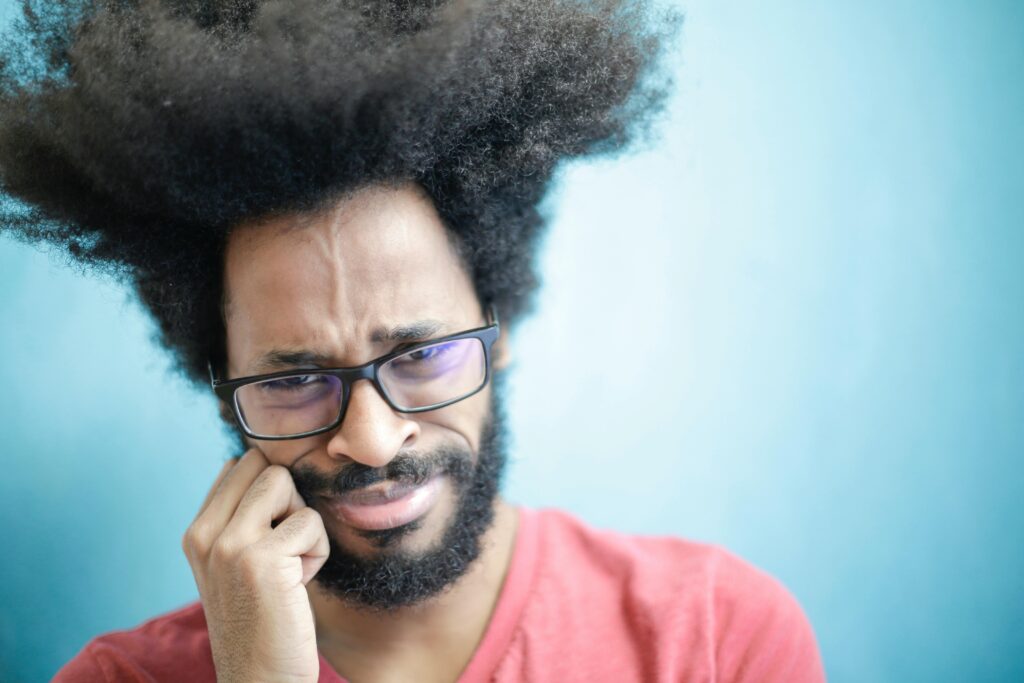 Swelling and Inflammation
As a wisdom tooth cavity gets worse, it's common for swelling and pain to follow. If the gum around the hurt tooth gets red, swollen, and painful, it means there is an infection or inflammation.
In the worst cases, this swelling can move to the cheek and neck. These signs mean you need to see a dentist right away to avoid more problems and make the pain go away as quickly as possible.
Chronic Bad Breath
Chronic bad breath, medically known as halitosis, is often a sign of an underlying oral health risk like a wisdom tooth cavity. This unpleasant condition results from the build-up of bacteria, which release foul-smelling gases as they consume leftover food particles and dead cells.
Regular brushing, flossing, and dental check-ups can help manage this symptom and address the root cause. For those in search of exceptional dental care, learn about Modern Mint Dental and other clinics committed to delivering comprehensive, personalized dental services.
Never Ignore Wisdom Tooth Cavity
Ignoring a wisdom tooth cavity can have serious consequences on our overall oral health. It is important to seek treatment as soon as possible to prevent further damage and potential infections.
Don't neglect your oral health – schedule an appointment with your dentist today and take care of your wisdom tooth before it's too late. Your future self will thank you!
Want to learn more? Don't forget to explore our other articles before you leave!