Horse rugs are particularly suitable for horses that have been on the pasture for a more extended period or in different weather conditions. Therefore, they help protect your horse from rain or snow so that you don't have to rub it completely dry later. For example, a thermal blanket with a lining inside can also be used for freezing winter.
we want to inform you in more detail about the characteristics a good horse blanket should have and what you have to consider before buying one.
Horse Blanket Material
Most blankets are breathable and should adequately protect your horse from all weather conditions. Most of the time, polyester is used because it is particularly water-repellent and is very suitable when wet. On the other hand, the blanket is lined, a fleece fabric can also be used. Such lined blankets can also be used optimally in winter to warm up your horse's muscles relatively quickly before riding. So you can save yourself a more extended break-in.
In addition, a good horse blanket should not tear too quickly and should withstand greater loads. The term denier is more critical for this. This describes the strength of the fabric. High-quality horse blankets can sometimes have up to 1200 D. Depending on the weather conditions you want to use the blanket in; you should also look at the water column. This gives information about whether the blanket is merely water-repellent or waterproof. I can say that material from 1300 mm is considered waterproof.
Horse Blanket Size
In order to determine the right blanket size for your horse, you should first measure it from the withers to the tail. But it also depends on the physique of your horse. If it is relatively narrow, the blanket may slip, but on stronger horses, it is often too tight in different places. Therefore, find out exactly which size is appropriate for the breed of your horse beforehand.
Horse Blanket Ceiling Types
There are now countless blankets that can be suitable for your horse. However, you should always adapt the type of blanket to the given weather conditions and your own horse. A poorly fitting blanket, for example, can mean that your horse can only move around to a limited extent and is therefore restricted.
Sweat blanket
After a long ride with your horse, it will be very sweaty from the saddle. If your horse is in an open stable, it is easy for your horse to get sick. The use of a so-called sweat rug is therefore helpful. It is breathable and ensures that your horse can sweat out relatively quickly. Such blankets usually have a waist belt so that they do not slip.
Read More: How old does a horse get and when is it ?
Rain cover
As the name suggests, a rain blanket should adequately protect your horse from the wet. Therefore it is of course, waterproof and breathable. However, such blankets are relatively thin and are therefore used in warmer temperatures or in the transition period.
Fly rugs
Especially in the summer months, annoying flies are not uncommon in the stable or on the pasture. This is highly annoying not only for humans but also for your animal in the long run. However, it would help to purchase a flysheet so that the flying insects do not constantly sit in or sting the horse's eye area.
It is designed so that small animals cannot penetrate the ceiling. However, it is mainly suitable for the summer months since flies are not a significant problem in winter. If your horse also suffers from skin diseases, the use of such a blanket can also be beneficial.
Stable ceiling
Here, too, it is evident when the blanket should be used. The stable blanket protects your horse from the cold, especially in the cold months. Such a blanket should definitely be used on a sheared horse or horse with health problems. Without this, the condition of your horse can otherwise deteriorate further due to the wind.
Horse Blanket Cleaning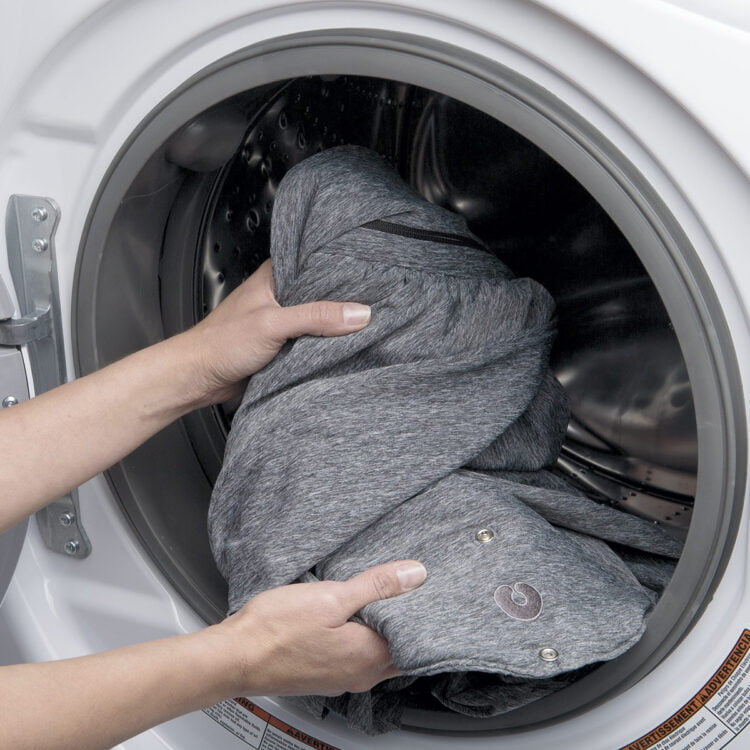 Coarse and superficial soiling of the ceilings can be removed relatively easily with a brush. If, on the other hand, it has been in use for a long time, you should wash the blanket. However, not every blanket is suitable for the washing machine, which is why you should first look at the manufacturer's information. Alternatively, you can wash the blanket relatively easily by hand with a mild detergent.
Horse Blanket Costs
A horse blanket can cost between 18 and 70 euros. However, the price depends on many different factors. A lined blanket with fleece is usually more expensive than a thin blanket that is suitable for the summer months.
FAQ
What is a horse blanket?
A horse blanket is placed on the back of your horse and, depending on the model, closed in front of the chest with a Velcro fastener. It is used, for example, to protect your horse from annoying flies or from the cold in winter. In the latter case, the blanket is therefore usually lined.
How do I know if a horse blanket is sitting correctly?
The horse blanket must not be too tight. If you cannot close the Velcro fastener of the blanket without constricting your horse, the blanket is not tailored for the construction of your horse.
At the same time, however, it must not be too big, otherwise, your horse will squirm out from under the blanket. Therefore, pay attention to the manufacturer's instructions beforehand and measure your horse properly.
How warm should a horse be under the blanket?
The lining should not be too thick so that your horse does not start to sweat again. The comfortable temperature of a horse is around 15 degrees and should not necessarily exceed this value. A prolonged temperature that is too high can make your horse sick.
Does every horse need a blanket?
This usually has to be decided on a case-by-case basis – and made dependent on the prevailing conditions. Horses that live in open stables are usually exposed to large drafts. The use of a blanket is an advantage here. But even if your horse suffers from skin diseases or is often outside in the pasture, you should think about a suitable blanket. In summer, however, a healthy horse can safely stand on the pasture without a horse blanket.