The 9 Best CC Creams – Opinions 2022
Using a CC Cream allows you to prepare the skin, hydrate it and unify the tones as if it were a base, but with the additional advantage of achieving a natural lighting finish, so it will become your great beauty ally. If you want to know more about the best CC Cream on the market, we recommend you review our list of featured products in detail.
1. Chanel Cc Cream Spf50 
Chanel has earned a favorite place among users and professionals with this CC Cream. It is a formula whose main ingredient is murunga plum, a fruit from Australia, with a high content of vitamin C, antioxidants, and minerals that promote skin health. The combination of this fruit with hyaluronic acid in CC Cream Chanel combats free radicals in the skin and maintains a smooth and naturally illuminated complexion.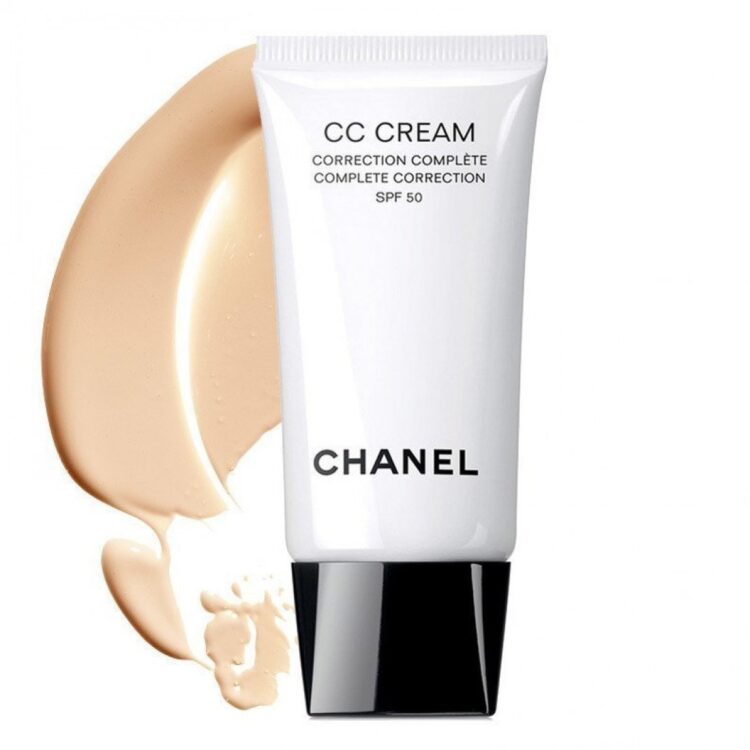 This colorful cream has 5 important benefits to highlight. First, it hydrates the skin so that it regains its flexibility. Secondly, it allows to correct the imperfections of the dermis, such as redness, open pores, and blemishes. It also fills in wrinkles and expression lines, being suitable for mature skin. In addition, it creates a barrier against the aggression of the sun and the environment. Finally, it helps skin regain its ability to reflect natural light to look radiant and illuminated.
Due to these qualities, this can be considered the best CC Cream of the moment and here we summarize some of its pros and cons.
Benefits: The properties of this product are based on moisturizing the skin, filling in wrinkles, protecting it against the sun, and concealing imperfections with a light application.
Content: This cream has 30 ml, so it offers a good duration if used moderately.
Coverage: With a small amount of cream, efficient coverage is achieved on any type of skin, and it can be used alone for a more natural finish or applied powder for a sophisticated effect.
Price: It is not surprising that this is one of the most expensive cosmetics in the selection, but because it is Chanel, the investment is supported.
2. It Cosmetics Your Skin But Better Cc+ Cream Spf 50+
Full coverage, natural-looking, wrinkle-filling, and a sunscreen that protects the skin all day is expected from the best CC Cream. This is what CC Cream It Cosmetics with SPF 50+ promises, thanks to its formula with hydrolyzed collagen, hyaluronic acid, vitamins, and antioxidants.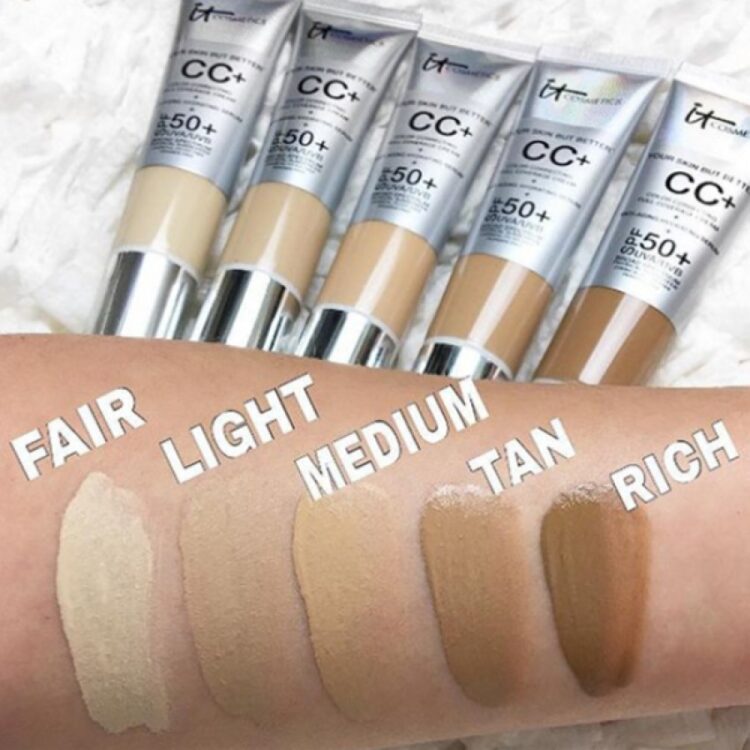 Its main use is as a makeup base, but you can apply it alone as it also offers a moisturizing treatment with lasting effects that are maintained if you apply the product daily. In this way, you can also use it as an anti-aging serum, applying one or two doses on the face, neck, and chest.
As for color correction, this cream manages to unify the tones by blurring the imperfections and redness of the skin, preserving a natural finish.
Now we show you the positive and negative aspects that we distinguish in this product, after analyzing its characteristics.
Compatibility: This cream is compatible with oily, dry, and combination skin, offering a visible effect of tighter pores and fine lines of expression for each complexion.
Duration: The coverage of the cream is efficient and can last all day with few touch-ups. Also, you can use it as a moisturizer and sunscreen.
Anti-aging: Long-term use of this product helps fight wrinkles, thanks to its antioxidant effect and hydrolyzed collagen serum.
Tone: If you do not make the correct choice of tone, the effect you get is unnatural, as it does not suit your skin color.
3. Erborian Centella Asiatica CC Cream SPF 25 
With presentations of 15 and 45 ml, the CC Cream Erborian has been enriched with Centella Asiatica, a plant with healing properties, which improves the appearance of acne lesions and promotes skin elasticity due to its nutritional content.
In the search for the best CC Creams of 2022, this Erborian product is positioned in the first results, because it is compatible with all skin types, covering imperfections and regulating oil levels in the oily dermis while providing hydration and elasticity to dry skin.
Thus, by applying a thin layer of this cream, you can hide the fine lines of expression, unify the skin tone and obtain a fine texture. This is possible thanks to the composition that includes honey extract, vitamin E, and the power of Centella Asiatica.
This cosmetic has many features, of which we have summarized some and separated them into pros and cons to help you decide which CC cream to buy.
Active ingredients: The formula of this cream deflates skin lesions, provides softness, and offers a protective barrier against free radicals.
Texture: The fine texture of the product provides a washed face effect, with the correction of imperfections, color unification, and natural lighting.
Application: The cream is not oily and spreads very well with the fingers or brush.
Low protection: The SPF of this cream is 25, low compared to similar products that offer up to 50 SPF.
4. Clinique 53910 Foundation 04 Medium
Designed to fight against the deterioration of your skin, CC Cream Clinique 53910 is an excellent solution for daily use. This product has a user base to improve any makeup you apply to it, thus improving your beauty with solvency.
It also incorporates a sun protection factor of 30, so that the sun's rays will not pose a threat to the skin. This also prevents the appearance of sun spots and the loss of hydration on the face, fighting the appearance of wrinkles and other signs of aging on the skin.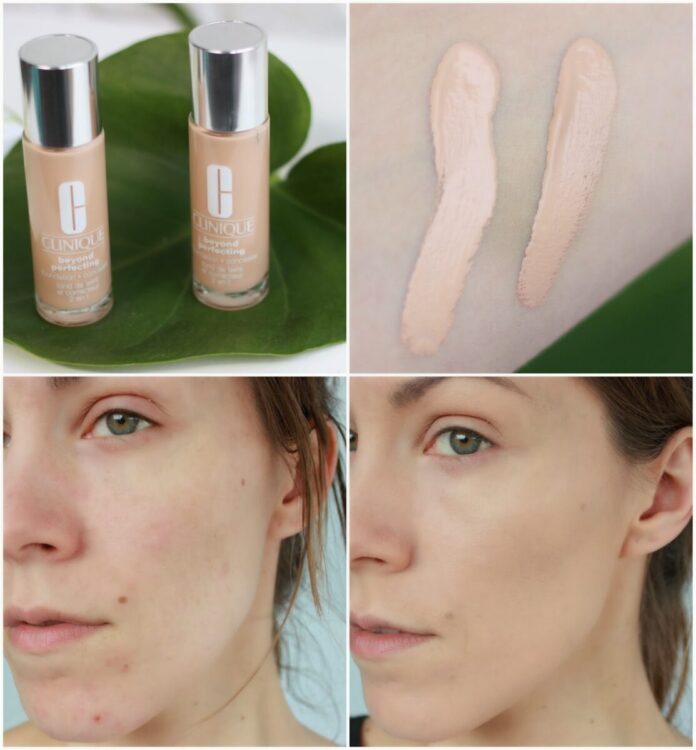 Best of all, the formula of this CC cream does not contain oils, so it allows the skin to breathe properly, without clogging the pores. And thanks to its creamy texture, it is a very easy solution to apply with a considerable level of coverage.
We leave you the highlights of a product that, due to its characteristics, could well belong to the best current CC creams brand.
Color correction: The cream's color correction helps to even out the tone of the face with ease.
Sun protection: The included factor 30 sun protection prevents problems with the sun and maintains skin hydration.
Texture: Its texture is very pleasant and facilitates the application of the cream, with a high coverage power.
Eyes: It is key to avoid the eye area during application, to prevent possible irritation.
Frequently Asked Questions
Q1: What Is The Difference Between A Bb Cream And A Cc Cream?
In recent years, innovations in beauty products have changed the way we apply makeup, allowing us to obtain increasingly professional results, taking care of the skin deeply, without leaving home.
Undoubtedly, CC Creams are at the forefront of these novelties, preceded by BB Creams. Now we are going to know the difference between these beautiful allies.
Reading Suggestions:The 7 Best Makeup Sets
A BB Cream or balm for imperfections is a pigmented moisturizer that works to make small corrections in young skin, perfecting the finish with a natural effect and a sensation of freshness, ideal to achieve "nude makeup"
Likewise, this balm incorporates some sun protection factors and, being fluid, spreads easily on the face.
Now, the main difference between this product and CC Creams is that the latter is formulated for mature skin with greater imperfections and signs of aging. For this reason, in its composition, there are moisturizing and anti-aging agents such as collagen, hyaluronic acid, and natural extracts, in addition to pigments, which help in the treatment of expression lines and wrinkles.
CC Creams also include sun protection and medium coverage suitable for oily skin, because it does not leave a shiny finish, but it does leave a radiant finish, since most of this help to recover the natural lighting of the skin, making it look younger and healthier.
Q2:How To Apply The Cc Cream?
Like any other cosmetic and facial care product, the main recommendation is to read the manufacturer's instructions regarding how to use it. However, in general, CC Creams are easily applied to the skin, as their texture is light and semi-fluid, without being liquid.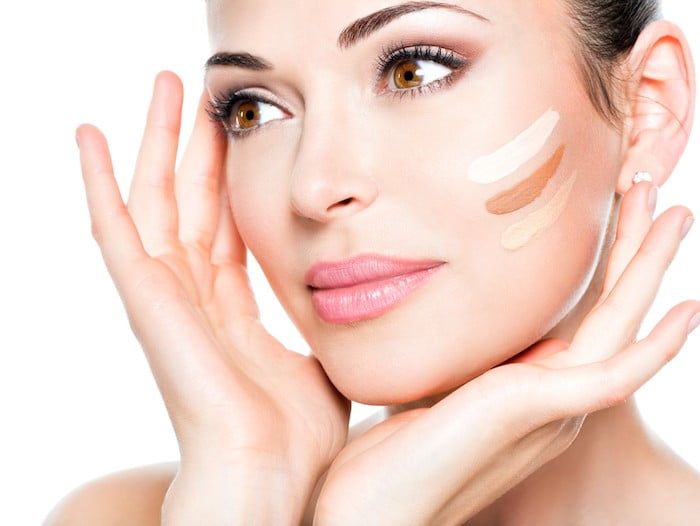 Depending on the type of dispenser, a couple of drops can be applied to the T zone and from there spread the cream all over the face with your fingers, a brush, or a "beauty blender" (makeup sponge).
The idea is to start with a small amount and, when extending the product, see if the coverage is the desired one. Remember that less is more, and it is not worth exaggerating with the application of CC Cream if you want to achieve a natural effect.
Q3: How To Use A Cc Cream?
The multiple benefits offered by CC Cream extend its usefulness, as they make it a versatile product with which you can nourish and hydrate the skin while concealing imperfections and unifying the tone to obtain a natural finish and complexion. rejuvenated.
Therefore, depending on the composition of the CC Cream, you can use it as part of your morning facial cleansing routine, being the only product to use when applying a small amount to maintain a clean face appearance.
Also, you can use it as a sunscreen for the skin if it contains an SPF above 30 and as a makeup base if you want to achieve a more sophisticated look. What we are sure of is that, once you feel the improvements in your skin that frequent use of CC Cream provides, this product will become an essential part of your beauty routine.