More and more people want a fireplace in their homes. That's because open hair is a real mood maker. A fireplace is no longer for warmth but is mainly seen as a mood maker. A fireplace also provides a cozy feeling, so that people immediately feel welcome in your home. The heat is also experienced by many people as pleasant and cozy.
Fireplaces Preparations
Before you start building a fireplace, you need to make the necessary preparations. If your house does not have a chimney, you will need to obtain a permit to build a chimney. And do you have a chimney, but haven't used it for a while?
Then you must have it checked by the fire department for fire safety. You should also inform yourself well about making a fireplace. There are many specialists who can help you with this, such as fireplace suppliers and do-it-yourself stores. You can also have the fireplace installed by a professional. If you want to make the fireplace yourself, you have to come up with a good design and know exactly what you want. Also, keep in mind that not all homes are suitable for a fireplace. So check this in advance.
The first preparatory construction is to make a fireproof plateau. This can be made from cement. The plateau must be at least eight centimeters thick. Do you have a wooden floor? Then ensure a good insulation layer between the floor and the plateau. You have to brick the underlayer.
Building The Fireplace
When building a fireplace, you start with the back wall. Make sure that it is level on the plane layer. Most fireplaces come with clear instructions on how to install them. Make sure you have a space of about six centimeters. This space is very important because this is where insulation granules will come later.
Once the wall has been placed, you can brick everything that comes around it. Make sure to anchor the masonry to the wall every fifth layer. When the masonry is ready, you can put insulation material between the wall. This must be material that does not burn too quickly. Then you place the fireplace itself.
They usually come with good instructions on how best to do this. The next step is to place the adapter. It is important that you read the instructions on this carefully. You need to place this on the masonry with the support iron. It is better if the masonry does not rest on the reducer, which is why the support iron is there too. Now it is time to connect the flue. Make sure you know exactly what to expect in advance so that you are not faced with strange surprises.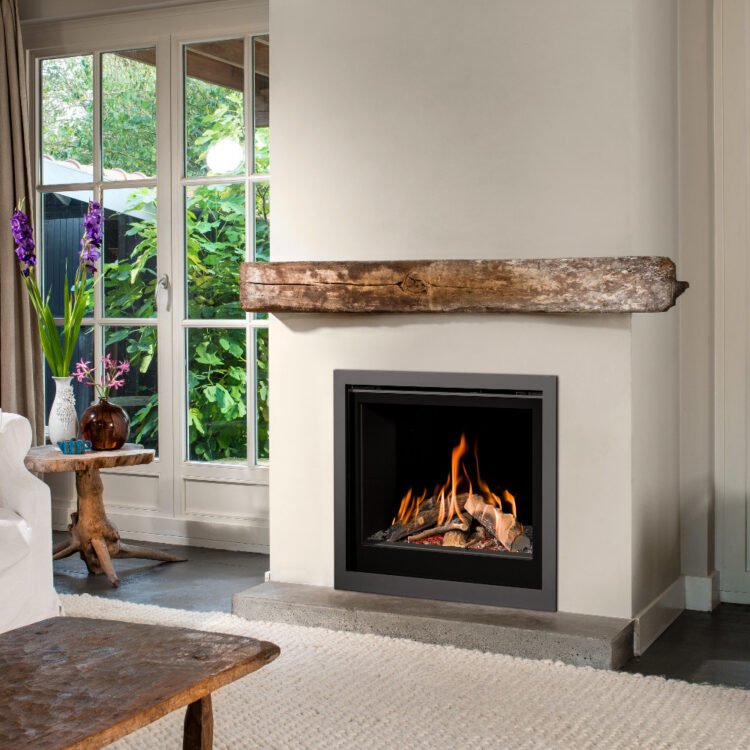 The Finish Of The Fireplace
The finish of the fireplace is what people see. For example, you can finish a fireplace with beautiful tiles or natural stones. These must be heat resistant. It is best to finish the inside of the fireplace with mortar so that the fireplace has the same height as the plateau.
Burning The Hearth
It is better to wait a while before firing the fireplace until everything has dried. It is best not to start a fire for the first six weeks after the fireplace has been built. It is also better not to fire while building.
After those six weeks, it's best to start with a small fire to see how the fireplace responds. In the beginning, do not burn for more than fifteen minutes. It is also best to build this up if you have not used the fireplace for a long time, such as after the summer.
Wood For Firing
There are many types of wood that you can use for burning the fireplace. The best-known species is coppice. This wood is very suitable, but it does have quite a bit of moisture in it. As a result, the fire cannot always be optimal. For this reason, the coppice must dry well before you use it. This can be done outside under a shelter, for example. It is better not to cover the wood with plastic, as it will not dry as quickly.
Wood briquettes are better to use when it is cold outside. They are pressed blocks containing waste products from the wood industry. It burns well and contains no harmful substances. There are also many people who use sawdust. Usually, these are briquettes. These usually contain harmful substances, so it is better not to use them. Even painted wood cannot be touched, as it may contain carcinogens. It is also better not to use paper or plastic for the fireplace.
It is useful to always keep a stock of wood in the house. You can store this nicely, for example, by making a special rack next to the fireplace for the wood. You can also choose to keep the wood out of sight, for example in a cupboard or in the basement.
Fire In The Fireplaces
Never clean the combustion valve with a vacuum cleaner, as the risk of fire is very high. When a chimney fire starts, it is important not to panic. Shut off the air supply and extinguish the fire with sand. It is better not to extinguish with water, as this can only make the fire worse. The ash belongs to the normal waste and not to the fruit and vegetables. To prevent fire, you can also have the chimney swept at least once a month.
Reading Suggestions: How To Decorate A Study Room For Children: Best Ideas 2022
Avoid Black Ceilings
The cooled air rises due to the heat from the fireplace. This air often contains all kinds of dirt, such as ash. This creates black ceilings. You can easily prevent this by properly ventilating your home and not turning on the fireplace completely after a long summer or by building the fireplace.
Other Types Of Fireplaces
Besides the well-known fireplace that you burn wood on, there are even more types
Gel Hearth
The gel fireplaces are fairly new and fairly popular. It does not require a flue, which makes the gel fire very suitable for many homes, such as newly built houses without a chimney. The gel has a combination of alcohol, water, and thickeners. A gel fireplace does not have the same atmosphere as a regular fireplace, but it does generate heat.
Electric Fireplace
A fireplace with wood is very time-consuming for many people. In that case, an electric fireplace can offer a solution. An electric fireplace has the same atmosphere as a wooden fireplace, but fewer hazardous substances are released. A disadvantage of an electric fireplace is that the substances contribute to the greenhouse effect. However, the environment is less burdened if you use green electricity.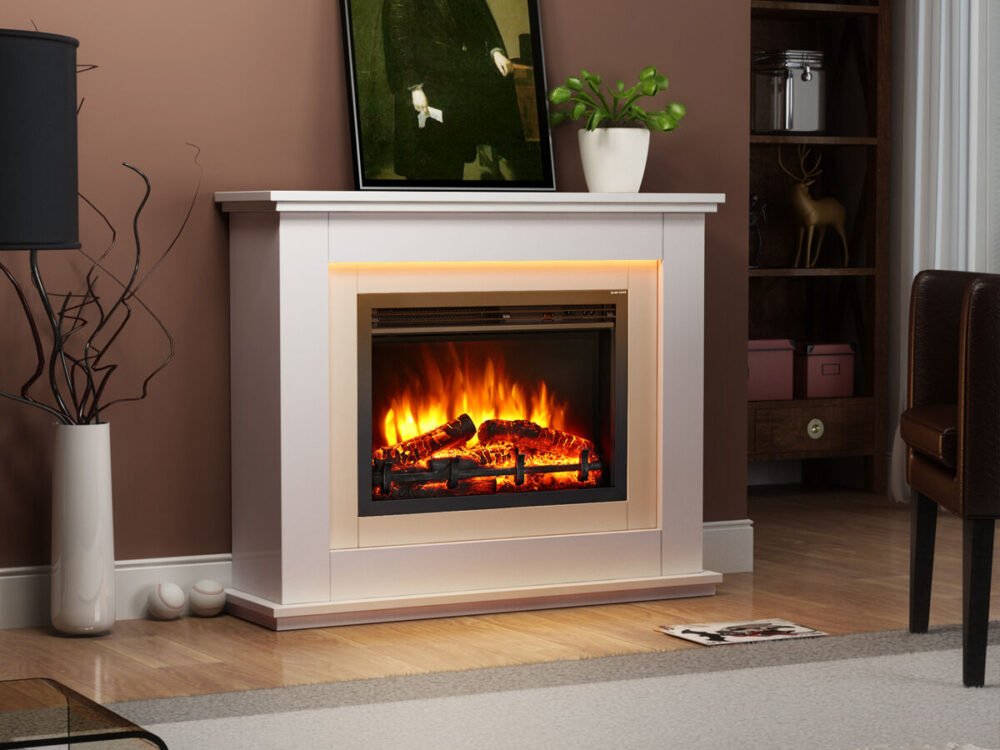 Gas Fireplace
A gas fireplace is almost the same as an electric fireplace. However, various substances can be released when the oxygen supply is insufficient. So you have to keep a close eye on this. The gas fireplace also needs annual maintenance.
SVG
SVG stands for Ambient Heating Guild. About a hundred companies have joined this. All these companies deal in the field of fireplaces and stoves. When a company is affiliated with the SVG, you know that you are dealing with good quality and service. The advice you get from companies within the SVG will be expert. There is also a wide choice of designs and materials.