With a Montessori bed, it will be possible to facilitate the little one's task when the time comes for him to learn to sleep in his big boy's bed.
In the following space you will be able to find 5 best Montessori beds ideas available in the market that offer advantages regarding their design, manufacture, utility, and more so that you can choose the best one for your baby:
1. Montessori Bed With Gate
If you are looking for a striking Montessori bed that could excite your baby to want to sleep in it, we recommend the Casita de Diseños y Fabricados En Madera model.
This sleeping furniture is 198 x 98 x 170 centimeters, offering compatibility to install mattresses of 90 x 190 centimeters and thus be able to use the bed for several years.
In this sense, the Montessori house bed also stands out for its design, which offers a side with a full edge and another halfway to be able to get in or out of bed easily.
It also has a covered area to add realism and resemble a small house.
It is made of laminated pine wood, which has a natural finish and PEFC certification to guarantee its origin from sustainable forests, eliminating its impact on the environment.
Thanks to this, some users could consider it the best Montessori bed.
Being the best Montessori bed of the moment, it is important to consider all the details of this model:
Design: The structure of the bed has a covered area to resemble a small house.
Materials: The entire bed is made of wood with a raw finish for a more natural look.
Railing: Railingswill keeps the mattress in place and are decorative.
Tools: The purchase of the bed includes a set of tools and screws for assembly.
Babies: If you are going to use it with babies, it would be advisable to polish the corners, since they are sharp and could be hurt by them.
2. Montessori House Bed With Rails 
In case you are looking for the best Montessori beds of 2022, this product probably catches your attention.
AAKB-867X is the name of this model; a large Montessori bed with dimensions of 206 x 98 x 142 centimeters, being large enough for an adult to lie on it.
Aesthetically, it has a minimalist and modern style, since it does not have safety edges, only the base structure and the bed frame to raise the mattress from the ground.
However, the positioning of the upper beams gives it the shape of a small house.
Thanks to this, you will be able to decorate the Montessori house bed to your liking, either by hanging toys, adding stickers, or any other element of your choice that may be to the taste of the boy or girl, in order to attract even more attention and not present aversions to the furniture.
This could be the best brand of Montessori beds, which is why we invite you to consider it among your possible purchases, and explore pros and cons of Montessori floor bed :
Size: It is a wide and comfortable Montessori bed that can be enjoyed for several years thanks to its size.
Materials: The structure is made of pine wood, offering resistance and long useful life.
Painted: It has been painted white, looking more elegant and easy to combine in rooms.
Capacity: It has considerable weight support since an adult can lie down without problems. Splinters: You must be careful to check that there are no splinters left in the wo
3. Montessori Teepee Bed
If you don't want to spend too much, the Wood Designs and Manufactures model has for you what some consider to be the best value for money Montessori bed.
This option could be among the simplest both to use and to assemble due to the design of its structure, consisting only of a mattress base, 4 interlocking columns, and a crossbar.
It is designed for mattresses of 90 x 190 centimeters, since it measures 198 x 98 x 169 centimeters.
On the other hand, the Montessori Tipi bed has a structure made with pine wood in a natural finish, maintaining the characteristic stripes and stains that are so attractive for a casual decoration.
However, if you want to add more character to the bed or adapt it to a particular style of decoration since the wood is raw, you can choose to varnish or paint the furniture in the color of your choice.
Being one of the cheapest Montessori beds, now you will know its most notable pros and cons:
Simple: The Tipi option has a simple structure that is easy to assemble and locate in the room.
Finishes: It offers good manufacturing finishes in terms of wood polishing.
Ecological: The materials used for the Montessori bed come from sustainable forests so as not to affect the environment too much.
Screws: All the screws necessary for its assembly are included with the purchase, as well as the tools.
Bed base: Do not overlook the fact that the bed base is directly in contact with the ground.
4. Montessori Beds For Toddlers
Montessori beds for toddlers could become a successful investment if you don't know which is the best Montessori bed since it offers varied, comfortable, and intelligently designed models.
The AAKB-871X bed could be cataloged as a good alternative to make the transition from the crib to the bed, thanks to the fact that it has a similar aesthetic and structural style.
At first glance, the Montessori bed is mainly pink, but its rails in gray and pastel shades stand out to help with rest.
Structurally, it offers a cross-beam design, but it also has high edges on all sides except for a space for getting in and out of bed.
In addition to this, the Montessori children's bed is made of treated pine wood.
It has been carefully polished so as not to present risks or splinters, in addition to maintaining a relatively simple structure that will not complicate its assembly too much.
If you have doubts and do not know which Montessori bed to buy, now we offer you more details about this option:
Color: Pastel pink with gray all over will be quite suitable for a little girl's room.
Rails: Offers rails that run along the entire edge of the Montessori bed except for an area to enter more easily.
Elevation: The structure raises the mattress from the ground for greater comfort and convenience.
Assembly: Includes an instruction manual with simple and uncomplicated assembly instructions.
The Montessori bed does not include a mattress, so it must be purchased separately.
Frequently Asked Questions
Q1: How To Use A Montessori Bed?
Using a Montessori bed does not differ from other types of beds, only that these have been specially designed for the use of children.
As with other types, you will need to assemble it according to the instructions, secure each joint as best as possible, and then place the mattress that has the appropriate dimensions.
Reading Suggestions: The Best Crocs For Kids Of 2022
Also, you should not forget to put sheets, pillows, and covers to increase the level of comfort.
Also, if you wish, you can choose to decorate the bed frame to make it more attractive to children and thus encourage them to sleep in it.
Q2: How To Make A Montessori Bed?
To make a Montessori bed at home you will need the necessary boards, as well as plugs, drills, screws, and screwdrivers.
All building materials must be properly sanded and edge polished for safety.
In addition, the ones that you are going to use for the roof of the bed must be cut at an angle of 20 ° to be able to fit together.
On the other hand, the length of the rest of the boards will depend on the size of the Montessori bed you want to create.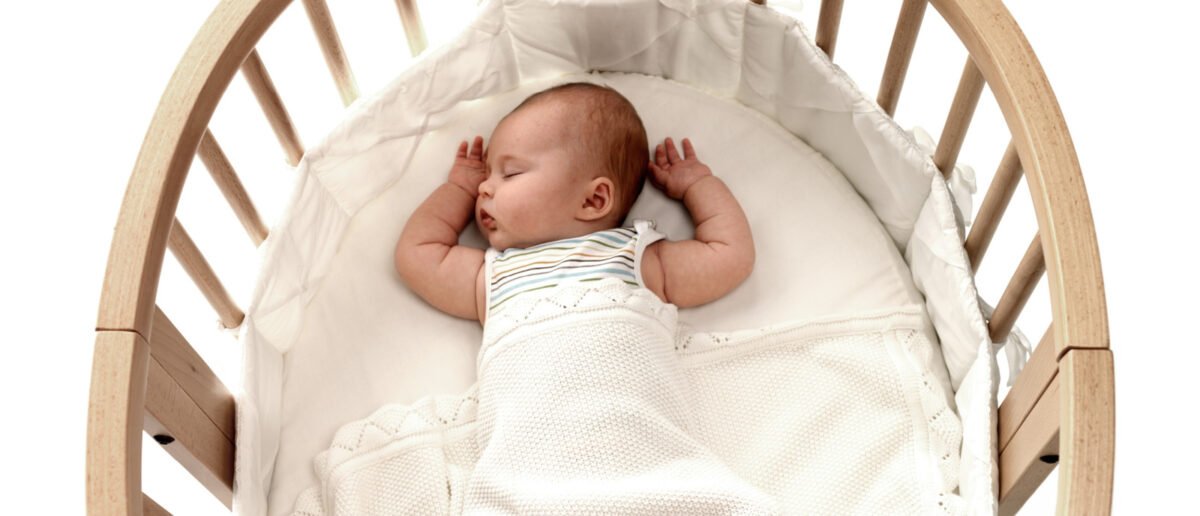 Join the pieces following the standard structure of this type of bed and respecting the height of the mattress, which should not be too high to avoid accidents when resting.
You can add a box spring if you don't want to put the mattress directly on the floor and, finally, paint or decorate as you like to match the style of the room.
Q3: How To Assemble A Montessori Bed?
To properly assemble your new Montessori bed, it is best to follow the instructions in the instruction manual to the letter, since they will be especially focused on the assembly of your particular model.
In general, this type of bed must be assembled starting at the base, joining each of the boards together with the columns that will support the upper structure.
All of this must be secured with bolts and nuts to guarantee support for the weight load.
After having the main structure ready, place the bed base in the lower space and the mattress will go on top, you must dress with its respective sheet and pillows to be able to use it in all its splendor.
Q4: From What Age To Use A Montessori Bed?
The answer to this question is relative since a series of factors must be taken into consideration before deciding when it is time to change the crib for a Montessori bed for the baby.
In general, some parents choose to make the transition between 2 and 3 years of life of the little one to help him get used to sleeping in a normal bed more easily.
However, this age can vary based on the child's level of development, as well as their ability to do things on their own.