Turning 21 is a milestone in every person's life. It marks the moment when one transitions into adulthood and gains access to a whole new world of experiences.
If you're looking for an unforgettable way to celebrate this special occasion, look no further than Las Vegas! Known as the entertainment capital of the world, Las Vegas offers an array of excitement and thrills that are perfect for a 21st birthday celebration. Here are just five reasons why spending your 21st birthday in Las Vegas is an absolute must.
Vibrant Nightlife and Entertainment
Las Vegas is renowned for its vibrant nightlife and world-class entertainment. From dazzling casinos to extravagant nightclubs, the city offers an endless array of options to celebrate your 21st birthday. Spend an unforgettable evening trying your luck at the iconic slot machines or join the high-stakes poker tables.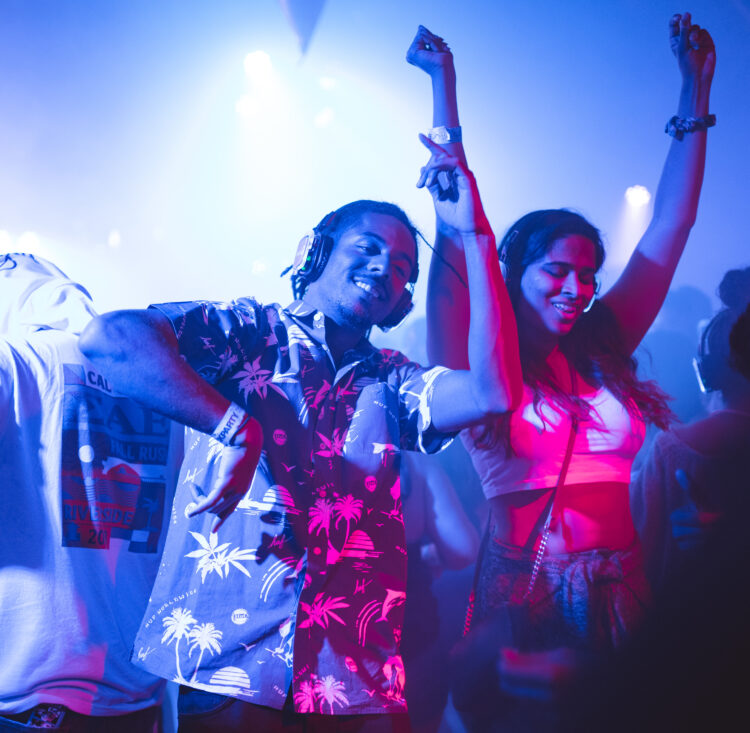 Dance the night away in the hottest clubs, where world-famous DJs play electrifying beats. Las Vegas truly comes alive after dark, making it the perfect destination for an exhilarating and memorable 21st birthday celebration.
Activities for Every Interest
Aside from its nightlife, Las Vegas offers a wide variety of activities that cater to every interest. If you're an adrenaline junkie, take a leap of faith and try skydiving or indoor skydiving at one of the city's many attractions. For those seeking a more relaxed experience, indulge in a luxurious spa day or enjoy a round of golf at one of the premier golf courses.
Las Vegas is also home to numerous shows and concerts, featuring world-renowned performers and mesmerizing acts. No matter what your interests are, Las Vegas has something to offer everyone on their 21st birthday. Check out https://www.exploringlasvegas.com/  for even more ideas on fun activities to do while in Vegas!
Unparalleled Dining Experiences
One of the best things about celebrating your 21st birthday in Las Vegas is the amazing dining experience. The city boasts a vast array of gourmet restaurants that range from celebrity chef establishments to hot spots of international cuisine.
Treat yourself to a decadent steak dinner or indulge in a lavish seafood buffet! Las Vegas is also known for its diverse culinary scene, offering everything from authentic Mexican street food to exquisite Japanese sushi. Whether you're a foodie or simply appreciate a good meal, Las Vegas will surely satisfy your taste buds and make your 21st birthday an unforgettable gastronomic experience.
World-Class Shopping
Las Vegas is a paradise for shopping enthusiasts. The city is home to some of the most extravagant shopping destinations in the world! Explore luxury designer boutiques at The Forum Shops at Caesars Palace or stroll through the high-end fashion outlets at The Grand Canal Shoppes.
Find a fun new piece of tech at the gadget stores or treat yourself to a well-deserved sugar splurge at the chocolate shops. Las Vegas will undoubtedly satisfy your shopping desires and add a touch of glamour to your 21st birthday celebration.
Iconic Landmarks and Attractions
Las Vegas is not just about the bright lights and lively entertainment; it's also home to iconic landmarks and attractions. Take a ride on the High Roller, the world's tallest observation wheel, for breathtaking panoramic views of the city's glittering skyline. Visit the famous "Welcome to Fabulous Las Vegas" sign for a memorable photo opportunity.
Explore the themed hotels along the famous Las Vegas Strip, each offering a unique and extravagant experience. The city is also within close proximity to natural wonders like the Grand Canyon, providing an opportunity for a day trip and a chance to witness the awe-inspiring beauty of nature. Las Vegas offers a plethora of unforgettable sights and experiences that will make your 21st birthday truly remarkable.
Your 21st birthday is a once-in-a-lifetime milestone, and what better way to celebrate it than in Vegas? With its vibrant nightlife, diverse activities, unparalleled dining experiences, world-class shopping, and iconic landmarks, Las Vegas can offer an amazing celebration on an amazing occasion.
Whether you're seeking excitement and thrills or a more relaxed and self-indulgent experience, Sin City has something to offer everyone. It's just a matter of planning the perfect trip for you! Make your 21st birthday a truly memorable one by immersing yourself in the glitz and glamour of Las Vegas, the entertainment capital of the world.