Kratom has gained immense popularity over the last few years due to its natural benefits and wide range of effects, from mood enhancement, improved focus, and even help with symptoms associated with opioid withdrawal.
As its reputation grows, more and more people are turning to it to improve their well-being. However, buying it can be tricky for newbies.
There are so many choices available at varying quality levels that it's easy to give in to inducements like "best quality kratom" without knowing what you may be missing out on. In this blog post, we will discuss seven common mistakes beginners typically make when buying it online, from not knowing where they should buy it to various other tips for kratom beginners!
Read on if you want an informed guide to buying safe and high-quality kratom products.
Here Are Seven Common Mistakes Beginners Make When Buying Kratom:
1. Not researching the vendor's reputation before purchasing
When first venturing into kratom, getting caught up in all the available strains and forms is easy. But it's important to remember that the first step in making a safe and informed purchase is to research the vendor's reputation. Unfortunately, many beginners make the mistake of not doing their due diligence before hitting that "buy" button.
Whether you're buying kratom online or in a physical store, checking out reviews and ratings from other customers can save you many headaches. So before making your next purchase, do your homework and find a reputable vendor.
2. Choosing based on price alone, without considering quality
As a beginner, it can be easy to fall into the trap of choosing a kratom product based solely on price. While it may seem like a good deal at the time, this common mistake can cost you in the long run. You must consider factors such as quality, potency, and strain to avoid ending up with a subpar product that doesn't meet your needs or provide the desired effects.
With so many options available, it's essential to research and know what to look for before purchasing. By being diligent and informed, you can avoid many beginners' mistakes and find the product that's right for you.
3. Overlooking the importance of strain selection
As a beginner to Kratom, getting swept up in this plant's excitement can be easy. It is vital to understand everything about kratom. But as you start your journey, it's essential not to overlook the most critical factor in determining the efficacy of your experience: choosing the right strain. Whether you're looking for a more energizing or relaxing experience, there are a few crucial factors to consider when selecting your strain.
Each aspect of strain selection can significantly impact your experience, from the alkaloid profile to the harvest timing. So, take your time, research, and choose your strain wisely because selecting the correct strain may very well be the difference between an average experience and a life-changing one.
4. Failing to measure doses correctly
When it comes to buying Kratom, there are many factors to consider. But one mistake beginners often make is failing to measure their doses correctly. And let's face it; we've all been there. You may rush to eyeball a scoop of powder or forget to adjust your dosage after switching strains.
Whatever the reason, it's important to remember that precise measuring is vital to experiencing the benefits of Kratom. Because let's face it, taking too much or too little can turn a great experience into a not-so-pleasant one. So take the time to measure your doses correctly, and you'll be well on your way to discovering the many incredible benefits it offers.
5. Not understanding potential interactions with other compounds
When purchasing it, beginners must take the time to learn about possible interactions with other compounds. Unfortunately, this is a common mistake that many new users make. Often, the excitement of trying something new can overshadow the importance of careful research. However, understanding potential interactions with other compounds can make all the difference in your overall experience with Kratom.
By taking the time to educate yourself, you can enjoy the full benefits of this fantastic plant without putting your wellness at risk. So, before making any purchase, do your due diligence and learn about all the potential interactions with other compounds. Your mind and body will thank you.
6. Assuming all forms of administration have the same effects
As a beginner, the world of kratom can be a confusing one. Making mistakes with many different strains, dosages, and administration forms is easy. One common mistake is assuming that all administration forms have the same effects.
Whether you choose to consume it in powdered form, as capsules, or as a tea, it's essential to understand that each method of ingestion can affect the body differently. It's crucial to research the different forms of administration, dosages, and strains before purchasing to ensure you are making an informed decision. Doing so allows you to avoid common mistakes and have a positive experience.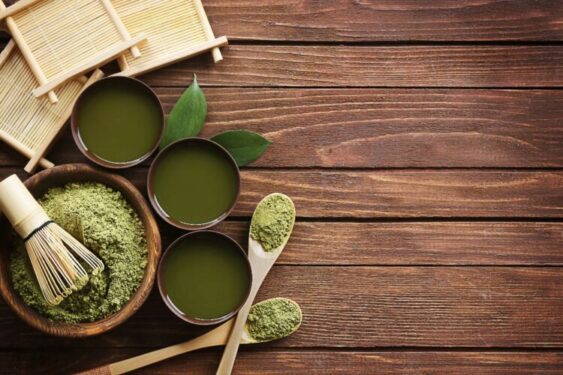 7. Ignoring potential legal implications in their area
When buying kratom, beginners often make the mistake of ignoring the possible legal consequences in their area. While it is legal in some states, it is banned in others, and its legal status constantly evolves. Ignoring this fact could not only result in legal consequences but could also lead to the purchase of low-quality or even dangerous products.
Before making a purchase, begin to research and stay informed about the legal status of kratom in their area. By taking the time to research and educate themselves, beginners can avoid potential legal and wellness risks while enjoying the benefits of this natural herb.
Conclusion
To avoid making any of these seven common mistakes when buying Kratom, always take the time to do your research and find a reliable seller with good quality products. By doing this, you can better understand what type of strains will provide the effects you seek and any potential risks that may be included. Additionally, learning more about it before purchasing is essential to know how to consume it safely.
With some advice from experienced users, you will be sure to make an informed decision when it comes time to buy! With careful consideration and due diligence, you can enjoy all of the fantastic wellness benefits it offers without encountering any problems.